The Captain Conundrum!
Published 12/08/2015, 1:34 PM EST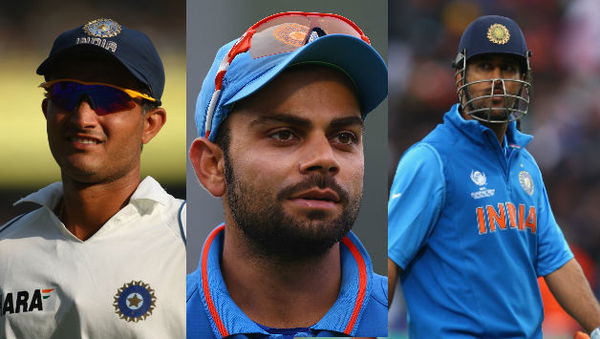 ---
---
When the skipper's hat changed heads from Azharuddin to Ganguly in the early 2000, Indian cricket was in a state of transition. There was no starry glitz, Dravid and Ganguly were themselves in the midst of a career renaissance and the likes of Yuvraj, Sehwag and Harbhajan had yet to emerge on the big stage. A look at Azhar's captaincy style will tell you that he was close to unbeatable at home, very laid back in attitude, shrewd in decision making and an excellent stroke maker, very wristy I must add. What Azhar lacked was a good overseas record. Now that had as much to do with his captaincy as with the fact that the Indian team in those days didn't really believe that they could win on foreign shores. They were true to the phrase "Tigers at home, sheep abroad".
ADVERTISEMENT
Article continues below this ad
In comes Ganguly: stubborn, obstinate and very animated. He brought to Indian captaincy a charisma never seen before. The spark he infused in the team gave India the confidence to win outside its borders too. Under his regime India ended up as runners-up in the 2003 World Cup.
When we discuss the present set-up, one can't help but be amused at the similarities. MS Dhoni is a man at the end of his playing days. His track record has slowly shown the signs. He has won everything there was to win but just like every cricketer he has had his own sets of failures and like every captain he has faced times where the 'pundits' were calling for his head. But his magic is waning now. The finishing abilities have deserted him and the Midas touch his captaincy was known for has gone too. Now compare that with someone like Kohli. He's young, he's raw and he's aggressive. He is already Test captain and in his short reign he has captained India to series win over Sri Lanka in Sri Lanka and South Africa at home. He brings to the table a different kind of game plan. It has been a while since I've seen any Indian captain going into the Test match with 5 bowlers. Kohli has shown that he has the confidence in his team to go ahead with it, something that his predecessor never did.
ADVERTISEMENT
Article continues below this ad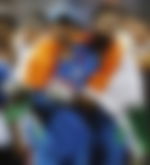 Now it might be unfair to compare a Dhoni in decline with a Virat in full flow. In his prime Dhoni will perhaps make the best limited overs captain the world has ever seen. He remains calm in the most intense of situations. He plans according to his strengths and when batting there are few who chase better than him or are more destructive at the brink of death. He is always in the game and has a very sharp cricketing brain. Virat on the other hand, is more of a hot head. He wears his heart on his sleeve and whatever he is thinking on the field almost always shows on his face. Not that it is a bad thing but as a tactician, it is not an advantage either.
ADVERTISEMENT
Article continues below this ad
Speaking of Virat, when you are a captain in the 5-day format of the game (the only format he captains as of now) you have to entertain the possibility of a draw sometimes, just sometimes. A draw could be the difference between a leveled series and a lost one or as it has done so often, a draw can save your series. If the call for victory entails a greater risk of losing, not always do you need to take the plunge. There's a difference between calculated risk and hara-kiri and as Virat showed last year in Australia, he's still a work in progress when it comes to that. Some might even argue that he got the captaincy a couple of years early as per his maturity level but so far on most counts, he has proved his detractors wrong.
MS on the other hand has had a 360 degrees change in fortunes. He was the captain for 7 years straight, during which he was the only captain who played all the 3 formats. His IPL career was also in its heyday with his franchise winning 4 titles during this period and almost always reaching the finals. Sure there was the odd hiccup but no one in the BCCI or at CSK ever questioned his authority. But now his franchise has been suspended and his biggest supporter in the board, former president N Srinivasan, is gone too. He's lost the last 3 series where he was in charge and suddenly the clamour is growing: "Is this the end of the road for India's most winning captain?"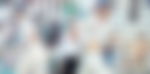 The next few months are going to be crucial; India doesn't have to play tests until April next year which leaves Dhoni as the man in-charge of the team until then. Every time he is away, his team keeps moving on. For someone who had complete authority not so long ago, this might be difficult to come to terms with. A successful World T20 campaign at home might be the swansong he's looking for or it could be the fuel for him to go on until the ODI World Cup in England in 2019.
ADVERTISEMENT
Article continues below this ad
     With Dhoni, one can never tell!