The County stints of Indian Cricketers
Published 05/29/2015, 1:10 PM EDT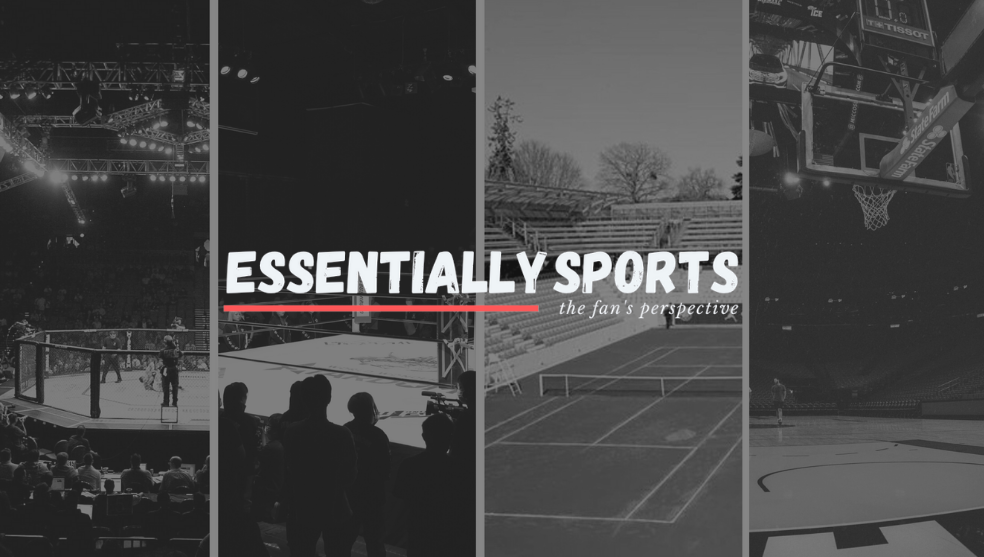 ---
---
After the Indian cricket team's debacle in tests in England last year, many former cricketers and experts reckoned the likes of Cheteshwar Pujara, Varun Aaron and other Indian players would play the county championship of England. As the Indian test team looks to rebuild itself under the captaincy of Virat Kohli after the departure of Mahendra Singh Dhoni, the team management has a big task and the players big boots to fill to be able to adapt to different conditions, especially the unpredictable English weather, where swing seemed to have baffled the Indian batsmen and tested the control of the bowlers.
ADVERTISEMENT
Article continues below this ad
In this article we try to explore the players whose careers were changed or influenced by county cricket, how the club cricket of England may bring a difference in the performances of Indian players, and thus, why Indian cricket is better off with the BCCI sending the players for county stints.
Aid to Bowlers
ADVERTISEMENT
Article continues below this ad
Some Indian bowlers have been able to extract a lot out of county cricket, including both seamers and spinners. They used this as a tool for getting back into form, and this was mirrored in their performances for India. And even as Indian players' county stints are talked about, Zaheer Khan is an indispensable component of the story.
Perhaps the most improved Indian player after a county stint, Zaheer Khan for the next few years became the spearhead of Indian bowling, both in tests and one-dayers. That was when began his affair with the new ball beating the left-handers, with Graeme Smith and Alistair Cook victimized on a regular basis, and with the old ball as soon as it started reversing.
In his county career, Zaheer took 79 wickets in 17 tests, and soon after coming back to play for India, he was a bowler with plenty of guile. In his 92 test matches for India, "Zak" has taken 311 wickets, but of these, 151 scalps came in the 5 years following his county stint in 2006; these came at an average of 27.47 in 36 matches.
Talking about how Zaheer Khan's career was metamorphosed after his days at Surrey and Worcestershire cricket clubs, Sachin Tendulkar, at his autobiography's launch last year, said, "I remember Zaheer Khan was having a lot of injuries and there was a period when he was away from cricket for a while.
"I told him there was no off-season for him – when the monsoons are in India, he needed to go to England and he would be transformed as a cricketer.
"He did that, played a couple of seasons in English county cricket and I think that transformed him as a bowler."
Among fast bowlers, county cricket had a profound effect on Javagal Srinath's career as well. The right-armer from Karnataka bagged 123 wickets in his 23 games for Gloucestershire and Leicestershire at an average of 19.9. The confidence showed in his performance in Tests for India as well – the pacer averaged less than 30 six times in the 8 years between 1995 and 2003.
There were stints for Sreesanth, RP Singh and Ajit Agarkar as well, but they did not play enough matches to get the right amount of exposure to the conditions.
Kapil Dev was impressive, and the experience of the conditions surely helped him in the World Cup in 1983 that went on to change the face of Indian cricket.
What county cricket did for the fast bowlers, more so for the regular ones, portends the effect it could have on the careers of bowlers like Mohammad Shami, Varun Aaron and Umesh Yadav, who can bowl at more than 140 clicks consistently. English conditions are a paradise for a fast bowler, and could help India put up tough fights on future tours, provided the seamers learn to control the swing. One instance that one would remember in this regard would be the way Moeen Ali was set up by Varun Aaron with hostile bouncers and the latter followed it up by a fast delivery coming in to the batsmen to shatter the stumps.
For tweakers as well, county cricket has had a lot to offer, as was the case with Bishan Singh Bedi – following his first season at English county cricket, he took 170 wickets for India in the next 40 matches that he played, at an average of 28.57. Playing for Northamptonshire, Bedi took 394 wickets in his 102 matches for the side at an average of 21.16, including 23 five-wicket hauls. Anil Kumble, playing for Leicestershire, Northamptonshire and Surrey scalped 169 wickets in his 32 matches, averaging 21.85. After his second stint in English county in 2000, the leggie took 73 wickets in the 15 matches he played for India till the end of 2002. Harbhajan Singh, too, has 70 wickets to boast of in his 15 test matches in county cricket.
None can give a better account of what county may mean to a subcontinent player than Wasim Akram, who reflects in an interview, "After my season with Lancashire in 1988 I went to Australia. I became the No.1 bowler in the world, I got 11 wickets in the first Test, I scored a hundred and took five wickets in the second and made 80-odd in the ODI, so one year of county cricket did wonders to my game."
He further said, "Young bowlers – what are they doing back home in summer playing corporate cricket in India? They're playing this corporate cricket in India…it's not going to enhance or improve their game at all."
Improvement Opportunity for Batsmen
Indian batsmen have also had exposure playing for English clubs, and the list is long. Cheteshwar Pujara is the latest entrant.
The trend of playing county cricket by Indian players was started by Nawab of Pataudi Sr, who played 33 matches for Worcestershire from 1932-1938. However, it is Farokh Engineer, to whom this trend's longevity might be attributed to. The wicket-keeper batsman played 164 matches for Lancashire, scoring 5549 runs, taking 406 catches and effecting 31 stumpings, making him a regular in the Indian side.
Then there are two Hyerabadi batsmen who plundered the bowling in English conditions with their wristy work-Mohammad Azharuddin and VVS Laxman. Azhar, who will soon be portrayed in a Bollywood movie, amassed 2485 runs in his 29 matches for Derbyshire at an average of 51.77 with 10 fifties and 8 hundreds.
VVS Laxman averaged 61.85 in 16 matches for Lancashire from 2007 to 2009- his 6 hundreds and 6 fifties helping him to 1237 runs.
Rahul Dravid scored 1000+ runs at an average of 49.47 in 16 matches for Kent Cricket Club. Sachin Tendulkar also played county cricket for Yorkshire, though he was still 19. But still there was a lot to learn for him. Averaging 46.52, he too had 1000+ runs to his name in his 16 matches. According to the batting maestro, "And in 1992, the first time I played for Yorkshire was a turning point in my career, because it taught me about the conditions but it also taught me a lot as a person.
ADVERTISEMENT
Article continues below this ad
"I thoroughly enjoyed my time at Yorkshire – they were all very supportive and welcoming and I can never forget that experience, the warmth I felt there."
However, the likes of Sunil Gavaskar and Sourav Ganguly had ordinary times, averaging in the mid-30s. But it still did have a positive impact on their performances for India.
Virender Sehwag was also successful, but along with Gautam Gambhir and Mohammad Kaif, played only a few innings.
ADVERTISEMENT
Article continues below this ad
This goes to show that county cricket has a lot to offer to batsmen like Ajinkya Rahane and Rohit Sharma, who could learn to play the swinging ball better, especially the former, who looked promising on India's last tour to England, but could not prevent India's rout. Rahane looks technically sound and his match-winning century at Lord's was a memorable one for Indian cricket. Rohit Sharma's issue has been similar to that of Virender Sehwag- being beaten by the ball moving away from him from the fifth stump, though he still has a better footwork. On his day, he is a player of sublime elegance, but consistency, or the lack of it- lets him down.
On the whole, it can be said that BCCI should make a call on this issue; it is important for the Indian team to perform well in tests overseas, for it has been a problem that has been afflicting Indian cricket for some time now. What one would be eager to see now is whether India are able to improve their record overseas under the captaincy of Virat Kohli.