The Current State of Fortnite Leading Up to the Chapter 2 Season 5 Finale
Published 03/13/2021, 7:00 AM EST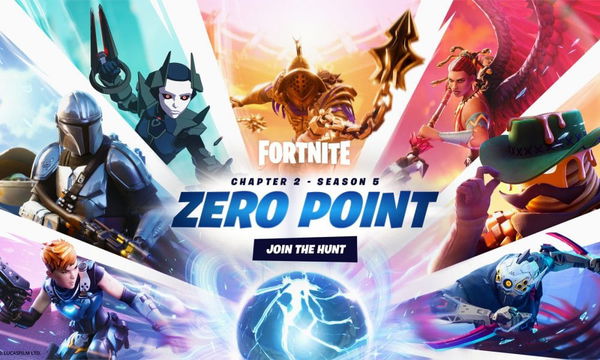 ---
---
Chapter 2 Season 6 of Fortnite starts on March 16. With rumors about the lore of DC comics entering with the new season, fans are still questioning how season 5 will conclude. The biggest mystery in the game is the Zero Point, which is the large orb flying over the desert craters. Ever since it was mentioned in Chapter 1 Season 4, fans have wondered the reason for its existence, and Season 5 might finally give the answer.
ADVERTISEMENT
Article continues below this ad
ADVERTISEMENT
Article continues below this ad
The Zero Point is changing in Fortnite
Few days ago, a new update for the game started the destabilization of the Zero Point orb, which lead to theories that it might finally explode in the season finale. Players can notice changes in the orb with some erratic behaviors.
Last week, it sent waves of energy like a pulse denoting its decay, once every 4 minutes. But as the day progressed, the rate of pulses increased, from 4 minutes to then 2, and now, once every minute. Along with that, the energy of the pulses increased drastically too.
The reality strain which connects the orb to the different character portals has also become much more visible. The strains also flicker at regular intervals, just like the energy pulses from the orb.
One of the more intriguing changes to orb has to do with its appearance, which turned from blue to white and now at bright purple. The colors have become brighter as the energy of the pulses has increased. The design of the orb almost resembles the rifts from the previous seasons.
More destabilization and changes to be expected
The more recent changes in the orb include the addition of some heavenly sounds coming out of it. No one knows what these sounds mean though, and it's open to interpretation. The portals at the end of the reality strains have also become distorted as the flickering increased. Further, the visibility of the Zero Point has also increased and people can view the pulses from longer distances.
ADVERTISEMENT
Article continues below this ad
CH2 Season 6 launches on March 16 with the explosive conclusion of the events of Season 5. You'll play through the culmination of Agent Jones' mission in the Zero Crisis Finale. This is a solo experience & you can play through it whenever you first log in during the Season.

— Fortnite (@FortniteGame) March 9, 2021
A tweet from the Fortnite twitter account also suggested the conclusion of the season will be "explosive." Fans already believe that the Zero Point will explode on March 15, but no one seems to know about its aftermath. It will be interesting to see what Epic Games have in store for the fans, but fans agree that it will blow their mind.
ADVERTISEMENT
Article continues below this ad