The year 2001 brought about one of the biggest shocks in the world of tennis. Pete Sampras was looking for his 5th consecutive Wimbledon title, which would have taken his Wimbledon tally to 8. But a 19 year old Roger Federer had some different ideas in mind.
Roger Federer stuns Sampras
Roger Federer and Pete Sampras met in the fourth round of Wimbledon in 2001. This was the first time they would come face to face, and in hindsight, also the last. Sampras ruled The All England Club having won the title for the past four years.
Sampras was on a 31 match win streak at Wimbledon when he came up against the Swiss. Pistol Pete was ranked World No. 6 while the teenager was No. 15. Nobody expected the young guy to push Sampras too much.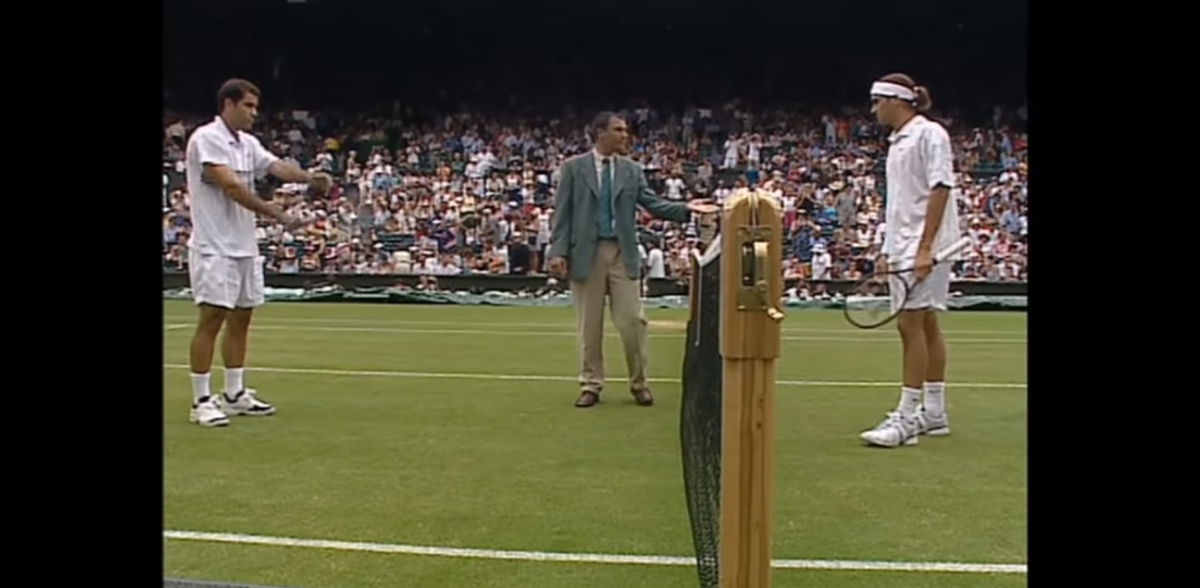 The American's powers were on the wane, no doubt. Injuries were taking their toll on his body. He had won just Wimbledon in the last 4 years as he was often forced to pull out of many big events and Majors due to injury concerns.
But despite all that, even the thought of Sampras exiting in the fourth round of Wimbledon to a teenager was absurd. Especially seeing as it was the Swiss youngsters debut on the famed Centre Court.
Federer would go on and lose in the very next round to Tim Henman of Britain.
The Centre Court did not faze Roger Federer at all. He put in a brilliant display to win 7-6, 5-7, 6-4, 6-7, 7-5 and put an end to the rule of Pete Sampras. Little did everyone know that the same kid would go on to become the greatest grass court player in history. And also easily beat his record of most Majors.
Perhaps Pete himself had an inclination of it.
"There are a lot of young guys coming up, and Roger is one of them. But I think he's a little more extra special than the other guys."
Roger walked on court with the objective of winning, and he had the confidence to go with it.
"I knew I had a chance. But it was not like 100%. I mean, he's the man on grass."
Makes sense. He must have surely realized it while playing that Roger was no ordinary player.
Two years later, Roger would win his first Grand Slam on the very same court, and embark upon one of the greatest careers in tennis history. As for Pete, he managed to win just one Major after that, which was at the 2002 US Open.