"The Day Valorant Gives Me a Tbag Spray is the Day My Full Potential is Unlocked": Sentinels' Dapr on Twitter
Published 02/25/2021, 1:57 PM EST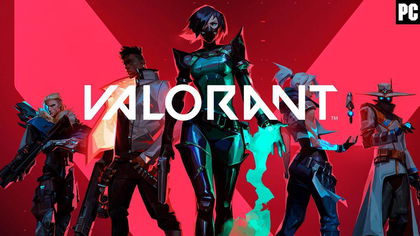 ---
---
Those of you who follow Valorant and are familiar with the competitive scene of the game might know the recent drama involving the eSports team Sentinels. The team has earned some sort of reputation for "teabagging" the opponent players after winning. For those who do not know, "teabagging" is a form of derogatory gesture shown towards the opponents where players repeatedly crouch over the body of a defeated opponent.
ADVERTISEMENT
Article continues below this ad
Now, there are varied opinions among the community about whether one should take teabagging seriously and feel insulted, or should one ignore it in good humor. Teabagging is no doubt a toxic gesture, marked by arrogance. However, many in the community state that it is in the spirit of the game.
Last year, things got a little out of hand when Michael "Dapr" Gulino of Sentinels received death threats over this. Looks like people took it close to their hearts when he teabagged players from the 100 Thieves roster during their match in the semifinals of First Strike NA main event.
ADVERTISEMENT
Article continues below this ad
Further reading: Dr Disrespect Trolls Cyberpunk 2077 and Keanu Reeves Fans Simultaneously
Sentinels' Dapr comes out unapologetic amidst all the Valorant teabagging drama
Earlier today, Dapr posted a tweet, the essence of which is that people should not consider teabagging as a serious offense. His tweet read as follows.
the day Valorant gives me a Tbag spray is the day my full potential is unlocked

— darp ✨🦋 (@daprcs) February 25, 2021
The literal meaning of this tweet is perhaps that he will unlock his full potential of offending opponents the day Valorant gets a Teabag spray. Although this might sound bizarre, Overwatch already has a "Teabag" spray.
As one can expect, the tweet saw a mixed bag of reactions from fans. While some agreed with the pro, some neutrally laughed. However, considering that the gesture is offensive, many have raised the question of how Riot Games has not yet pointed this issue out.
Tbh with how riot usually is I'm surprised you guys didn't get finned or something but then again they haven't hosted all of the official tournaments(just some and some I'm the future moving forward) so that could play into it or maybe they're loosing up a bit which is good

— Mayonnaise Dayz (@AustinM78747883) February 25, 2021
ADVERTISEMENT
Article continues below this ad
Some have stuck to the point that it is just a game, and teabagging is essentially the eSports equivalent of trash talk. As a fan points out in the comment thread:
"When has riot been strict with things like this? In the LoL pro leagues and worlds, emote spamming and shit-talking in chat is pretty common and I'm sure if there was a fine behind it players wouldn't do it."
ADVERTISEMENT
Article continues below this ad
What are your views on the matter?