"The Defense We Have Now Is a Little Bit More Consistent" – Aaron Donald on Los Angeles Rams Present Dense Lineup.
Published 01/07/2021, 11:24 AM EST
By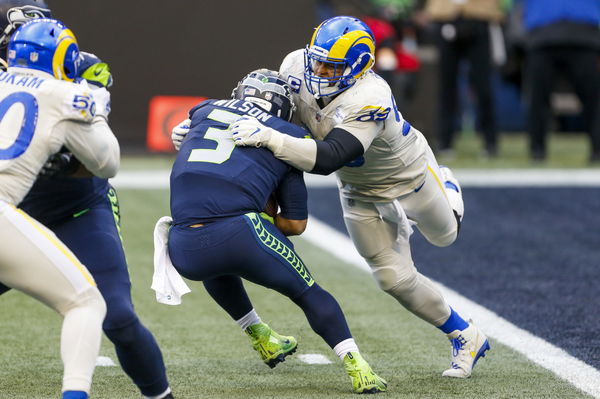 The Los Angeles Rams ended the season by defeating the Cardinals 18-7 on the 4th of January 2021. They finished 10-6 and earned themselves the sixth seed in the NFC. They will now go up against the Seahawks in the wild card round. The Rams have accomplished a lot throughout the season other than securing a spot for themselves in the playoffs.
ADVERTISEMENT
Article continues below this ad
John Wolford, in his debut match as a quarterback, created history. He did not score a touchdown, nor did he lead his team to a touchdown on offense, but what he did was historical. He was the first quarterback who threw for at least 200 yards and rushed for 50-plus yards in his first game.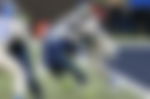 The Rams stepped into Week 17, ranked third on points and first on yards. After defeating the Cardinals, the Rams were first in points and with yards allowed. This was the fourth time the Rams were the number 1 ranked defense in the NFL.
ADVERTISEMENT
Article continues below this ad
How does Aaron Donald feel about the Los Angeles Rams defense?
Their defense tackle, Aaron Donald, answered a few questions regarding how he feels about the postseason this Wednesday.
ADVERTISEMENT
Article continues below this ad
"I think we have all the pieces to the puzzle. I think we are playing lights out on defense and our offense is doing things to a point where they can manage games and still make things happen to help us win. So when you have that, you're definitely going into it confident. I feel like we're in a position to get to where we want to get to, we just have to go week-by-week and just dominate," Aaron Donald responded.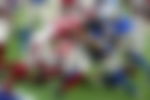 On being asked if the present team is anything like the team from two years back, he talked mainly about the current defense and how it's different from the 2018 Rams.
ADVERTISEMENT
Article continues below this ad
"Yes, but it's a different team. So you're still confident, but I will say the confidence is in a different type of way. I think the defense we have now is a little bit more stout, a little bit more consistent. Not taking anything from the defense we had in 2018, it just comes down to being consistent," said Donald.
Although Donald says he is confident with the defense, it seems like it's misplaced. It's questionable, given the Rams lost to the Jets and the Seahawks before defeating the Cardinals. If the Rams defeat the Seahawks and clear their way to the divisional grounds, maybe then there is a reason for being confident.