The Downfall of Dominic Thiem: Has Winning the US Open 2020 Hurt Him?
Published 06/05/2021, 9:15 AM EDT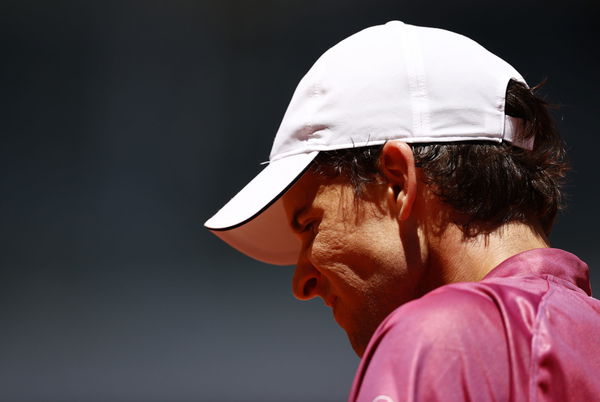 ---
---
If there are tennis gods, they surely haven't had Dominic Thiem in their thoughts and prayers in the recent past. Having realized a long-held ambition of lifting a Grand Slam title at the US Open last year, the Austrian tennis star has been struggling to regather his competitive juices to chase his next career goal.
ADVERTISEMENT
Article continues below this ad
Since the high of the Flushing Meadows in 2020, the 27-year-old has been burdened under the strain of a prolonged lean patch and has been carrying the emotional baggage of failure from one tournament to another.
Even without coach Nicolas Massu by his side, Thiem seemed to be on course for his second straight Grand Slam title at this year's Australian Open.
ADVERTISEMENT
Article continues below this ad
Dominic Thiem has been way off his best since the Australian Open exit
Fighting back from two sets down, Thiem recorded a heroic win over crowd favorite Nick Kyrgios to reach the Round-of-16 at Melbourne Park.
However, just when he seemed to be peaking at the right time, the current World No.4 suffered an inexplicable rout at the hands of Bulgarian Grigor Dimitrov, bringing what looked like a promising campaign to an end.
With the tournament going from minimal crowds to having no crowd for five days in a matter of weeks after host city Melbourne went into a surprise lockdown, many, including Thiem, sought to blame the distractions and external noise for his early ouster.
However, the defeat, which only seemed plausible when seen and explained in the context of the confusion around the lockdown in the host city at the time, did, in fact, bear early signs of corrosion in confidence which hurt him more in Doha and Dubai.
Crashing out early in both the Tour events since Melbourne Park, Thiem took a break from tennis and opted for some nature cure back home.
Having had enough time to reassess his game, fix some niggles and return fresh in mind and body, the Austrian marked his comeback from the seven-week hiatus with a run to the semifinals at Madrid.
However, further slip-ups on the road, in Rome and Lyon, dulled all the gains from the Spanish capital, raising fresh question marks around his form going into Roland-Garros.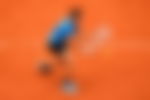 And, the worst fears came true as Thiem was ousted in the opening round by Spaniard Pablo Andujar, a journeyman in the draw who was deemed a soft hurdle for the Austrian.
Tennis fans hoping Thiem would hit top form again
The flawed and failed campaign in a city where he scripted some of the most remarkable moments in his career has left Thiem with a lot to ponder going into future battles.
Has he lost the appetite to run down every ball and fight for every point like he used to? Has he lost the mental toughness that once saw him cut tight corners and win close matches?
Is he struggling to find the motivation to play tennis? Is it bubble fatigue?
It could be all of these and more or nothing at all. Just a phase that every player goes through.
Acknowledging that there, indeed, is something that needs fixing, the reigning US Open champion made the first move towards ringing in a change of personnel by ending his association with long-time manager Herwig Straka.
While one can only speculate on what's ailing Thiem, the road to redemption and glory has to be found through tennis.
ADVERTISEMENT
Article continues below this ad
One way of doing so would be to stop explaining to the press what's wrong and be at a loss and return to the drawing board.
The difference between a lean patch and a return to form could well be a technical readjustment, a slight change of grip or movement that will get the confidence flowing in his legs again.
ADVERTISEMENT
Article continues below this ad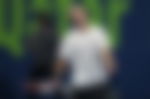 Let's hope Thiem finds the fix as early as Wimbledon as he is too good a player to keep losing.