The Elder Scrolls Online: Bethesda Reveals New Details About the New Blackwood Expansion
Published 04/02/2021, 8:20 AM EDT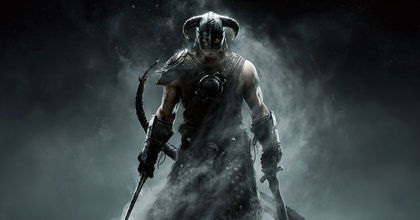 ---
---
Bethesda, one of the biggest gaming developers in the world, has created popular franchises like Fallout, Doom and Wolfenstein. But the company's crowning achievement is their ever popular action RPG game, Elder Scrolls Online. Released in 2014, it is one of the biggest games in the genre ever and has stayed at the top for almost 7 years.
ADVERTISEMENT
Article continues below this ad
The developers have been able to do that by adding massive expansions, which include tons of new content to keep the game fresh. Bethesda has released four major expansions so far with Morrowind, Sumerset, Elsweyr, and Greymoor. Few months ago, they revealed the game's latest expansion titled Blackwood, that will release on June 1, 2021. But more recently, Bethesda released a trailer that revealed more details about the game's latest expansion.
ADVERTISEMENT
Article continues below this ad
Elder Scrolls Online: Blackwood to be a standalone story
Bethesda released details about the expansion during a preview event yesterday. The preview event showcased a lot of cool new additions in the Elder Scrolls Online world, which also included the announcement of an enhanced version for PS5 and Xbox Series X consoles. But the event's biggest revelation revolved around the next chapter of the game in Blackwood.
The developers revealed that the expansion will be a standalone story. However, the events taking place in the expansion will continue the overall Gates of Oblivion storyline that will unfold throughout 2021. They also revealed more information regarding the world of Blackwood, which included Leyawiin from Elder Scrolls IV: Oblivion becoming the region's central hub.
There will also be three distinct biomes surrounding Leyawiin which contain the sinister minions of Mehrunes Dagon, the new Rockgrove 12-player Trial, world bosses, public dungeons, Oblivion Portal World Events and rewards.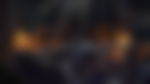 Blackwood to introduce a new companion system
ADVERTISEMENT
Article continues below this ad
The Blackwood expansion for Elder Scrolls Online will also introduce a new companion system. Fans who usually play the game single-player or with friends would not have to worry about playing alone as they get to add NPC companions. Players can choose between two NPCs at the start of the new expansion. Then they can customize their play style by upgrading the gear and their skill set.
The companions will have their own personality as well, which includes their likes, dislikes and different questlines. The various decisions and choices made by players will also have an enormous impact on their bond with the companions.
With lots of new content to go with it, it looks like Blackwood might be the game's biggest expansion ever. The expansion releases under two months, but fans can't wait to check out the new features Bethesda talked about.
ADVERTISEMENT
Article continues below this ad