"The Ending is Not Out There"- The Last of Us Part 2 Director Assures Fans
Published 06/05/2020, 3:56 PM EDT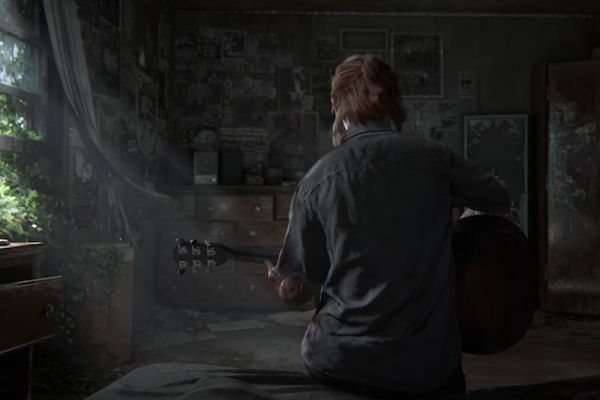 ---
---
The Last of Us Part 2 is just a couple of weeks away now. Some believe this is no longer exciting news all because of the unfortunate leak that occurred a little while ago. Along with gameplay footage, it gave away crucial aspects of the plotline, significant twists, and more. Even if you were one of those who did chance upon the leaks, maybe the game still holds something of a mystery. Or at least that is what director Neil Druckmann said in an interview with Eurogamer.
ADVERTISEMENT
Article continues below this ad
Leaks haven't hurt The Last of Us Part 2
We have had to wait for Naughty Dog's The Last of Us 2 for about seven years now. It has been quite a long and yearnful wait for all those who played or rather lived the first game. Many avoided the leaks altogether, despite a burning curiosity; others watched the leaks and did not like the direction the second installment was taking.
ADVERTISEMENT
Article continues below this ad
However, it is a testament to the love fans have for the game and its characters that it hasn't done a lot of damage to the business. The pre-orders for The Last of Us Part 2 have outnumbered those for the highly-acclaimed Spider-Man, at least in Europe.
In further good news, Druckmann had some pleasant words for fans. According to him, the leaks have given out only a part; the bigger picture remains undisclosed.
"There's so many false things out there. We don't want to go out there and correct anything because that would be spoiling the game in a way, by saying what it isn't, we're kind of saying what it is."
Director assures fans
Druckmann also went on to say that the twists and turns of the story are just a small part of the experience.
ADVERTISEMENT
Article continues below this ad
"And the story was constructed in such a way that it's really not about twists and turns. It's about slowly ratcheting the crank and feeling the tension with the choices the characters make.
"So okay, it sucks. But we know once people get their hands on it, they're going to feel what it is we're after whether they've seen it or not, and that's that's what made us confident."
Moreover, even if you have watched the leaks and know about the spoilers, maybe it isn't all that big of a deal. You may still be in for a few surprises.
ADVERTISEMENT
Article continues below this ad
"There's all these theories about what the ending is but the ending is not out there. You actually don't know how it all comes together."
The Last of Us Part 2 releases on June 19. Spoilers or not, we must admit we cannot wait to get our hands on it. Let's hope another beautiful, fulfilling journey awaits us.