"The Fastest Man In History"- US Olympic Breakout Star Aims To Take Usain Bolt's Throne
Published 11/09/2021, 9:47 AM EST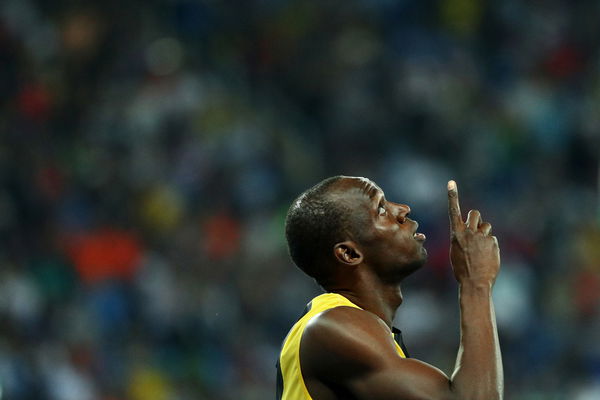 ---
---
Usain Bolt, the greatest sprinter of all time, took track and field to a whole new level and is almost synonymous with sprinting. Not only did he win gold in Olympics eight times, but is the only sprinter to win Olympic 100 m and 200 m titles at three consecutive Olympics.
ADVERTISEMENT
Article continues below this ad
Bolt holds the record for the fastest 100m and 200m sprints ever, recording 9.58 seconds for the 100m. However, the new kid on the block, the American sprinter Kenny Bednarek, has his eyes on Bolt's throne.
ADVERTISEMENT
Article continues below this ad
Bednarek set on beating Usain Bolt
In the 2009 World Championships, Bolt ran the 100m in 9.58 seconds. The astonishing time set by the Jamaican legend is yet to be truly challenged, and it appears as if it'll take a long while for it to be broken. It's been more than 10 years, but no one could beat him despite trying their best.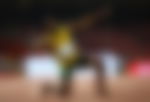 The American sprinter Kenny Bednarek is one of the challengers and wishes to be the fastest man in history, and break Bolt's record. Bednarek received a silver medal in the 200 meters at the 2020 Tokyo Olympics in 19.68 seconds, recording his personal best.
ADVERTISEMENT
Article continues below this ad
The Olympian responded during an Instagram Q&A session when a follower asked about his current goal. The reply projected his enthusiasm and willingness to become the fastest.
"To be the fastest man in History" Bednarek replied to his fans via his story. The young American currently has a personal best of 9.89 seconds in 100m sprints which he recorded in 2021. While he's certainly not far, it's the final few milliseconds that are the toughest to shave off.
Making history requires not only focusing on oneself but working on strategies as well. Earlier, Bolt had revealed that it will take someone with the personality to grab his position. He revealed that someone just needs the courage to get up and decide to be that person.
ADVERTISEMENT
Article continues below this ad
Do you think Bednarek has what it takes?