"The Guy Got in My Face!" Joe Rogan Recalls Fight With Fear Factor Contestant
Published 04/19/2020, 1:26 PM EDT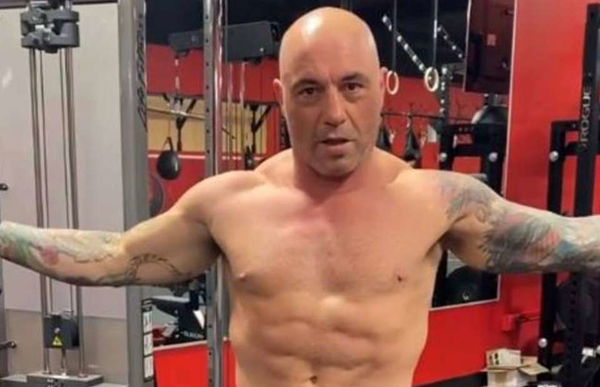 ---
---
A comedian, actor, podcast host, UFC commentator, and television host. The list of fields that Joe Rogan has been a part of is just astounding.
ADVERTISEMENT
Article continues below this ad
As professional as he is about everything he takes part in, special situations require special actions. One such situation arose when he was the host of the reality show 'Fear Factor'.
One witnesses a lot of drama on these reality shows. But, when the drama came toward Rogan, he did not cave in the face of it. A contestant with a history of hot-headedness engaged in a highly tense argument with Joe.
ADVERTISEMENT
Article continues below this ad
But, Joe did not let the situation escalate to his adversary's benefit. In the blink of an eye, Joe rendered the person in front of him incapable of causing any harm by controlling his neck with a firm grip.
Here is how he recalled the event in an episode of "The Joe Rogan Experience":
"The guy got in my face. There's a lot of it that wasn't on film, they didn't put it on TV. But, I pushed him out of my face. He said 'Don't push me!'. I said, 'Or what, b*tch?!'. I [thought] this is just too tense. I'm just gonna grab this guy. I'm not getting punched in the face. I just grabbed him, I didn't hurt him."
"They could sue me"- Here's what Joe Rogan was thinking during the altercation
Apparently, the first instinct that Joe Rogan got was to choke the guy. But, with the cameras rolling, Joe decided to avoid legal troubles. Explaining the same, he said,
"I thought he was gonna hit me! I didn't hurt him, I was thinking of choking him. But I was like, I better not choke him. Because if I choke him, you know, maybe they could sue me."
ADVERTISEMENT
Article continues below this ad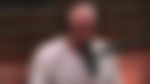 Joe went on to grab the contestant by the back of the head. In doing so, he avoided getting "hit in the face", and the contestants were dismissed from the show in order to avoid any more trouble.
Watch This Story
Well, it seems like living in the world of mixed martial arts does have its perks. Besides, Rogan has enough experience in MMA to handle an amateur.
ADVERTISEMENT
Article continues below this ad
Do you think that Rogan handled the situation well? Sound off in the comments section!