"The Guy Ruined My Entire Life": Andy Roddick Awaits Roger Federer's Comeback
Published 01/06/2021, 6:00 AM EST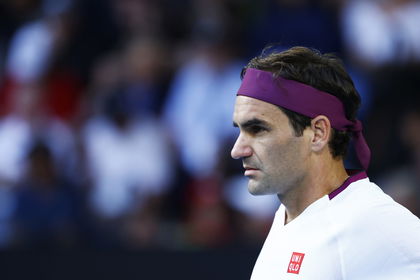 ---
---
The Swiss maestro Roger Federer is an all-time favorite tennis player, even with his biggest opponents. And that is the reason why America's Andy Roddick used his new year's wish to see him back on the court.
ADVERTISEMENT
Article continues below this ad
As a nemesis, the 20-time Grand Slam champion played his part thoroughly in Roddick's career. Federer denied the American four times in a Grand Slam final's encounter. Therefore, when the 38-year-old retired from tennis, he had only the 2003 US Open title to his name.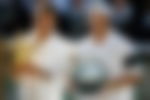 However, that does not stop the former World No. 1 from desiring Federer's return. On Tennis Channel Live, Roddick asked for the World No. 5's comeback and good health as his new year's wish for tennis.
ADVERTISEMENT
Article continues below this ad
"Even though the guy ruined my entire life for a decade, I want to see Roger Federer back," Roddick said. "I want to see him healthy."
Unfortunately, the 103 ATP titles winner withdrew from the Australian Open. There is still much anticipation around Federer joining the season after Australia.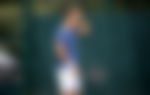 Roddick wants a proper send-off for Roger Federer
The Swiss maestro cannot go on playing professional tennis forever. But at 39, he is still adamant to win his missing singles' Olympic Gold medal. His only challenge is keeping fit throughout the season. Last year, Roger canceled his entire season after the Australian Open and underwent two knee surgeries.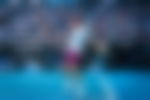 Although Federer hoped to repeat his 2017 Australian comeback, he couldn't get fully prepared in time. But the tennis world and fans can still see light at the end of the tunnel of his esteemed career.
His former opponent, Roddick, wants him to make the most of this year. Federer's prime target will be Wimbledon, where he has won a record eight titles.
The American added, "If this is near the end for him, I want to see a proper send-off for Roger."
ADVERTISEMENT
Article continues below this ad
Apart from that, Roddick also wants Indian Wells and Wimbledon to take place after getting canceled last year. Since the escalation of coronavirus has not yet ceased, both the tournaments are not yet under clear skies.
Hopefully, things will settle down in time and Federer will once again grace the tennis court. Can the Swiss maestro add one more Slam to his 20?
ADVERTISEMENT
Article continues below this ad