The Heart-Wrenching Story of Roger Federer and His Former Coach the Late Peter Carter
Published 01/25/2021, 4:21 PM EST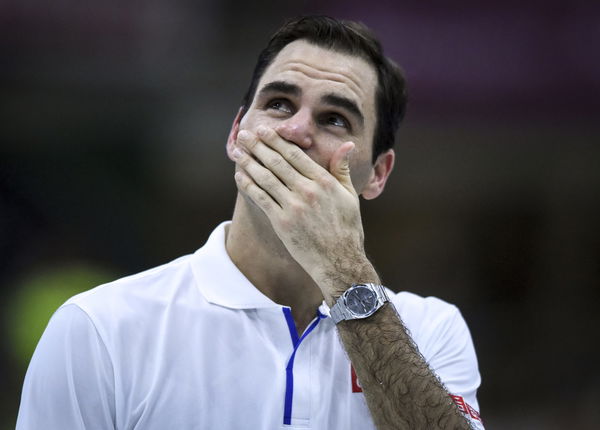 20-time Grand Slam champion Roger Federer has had lots of coaches in his illustrious career. But one coach has had a lasting impact on the Swiss master. Peter Carter was one of Federer's most influential coaches, and Federer is still deeply hurt by his untimely demise.
ADVERTISEMENT
Article continues below this ad
Who was Peter Carter?
Peter Carter was Federer's coach from his teenage days till 2002. In 2002, while on his honeymoon, Carter was involved in a fatal car accident, something that caused great sorrow to Federer.
ADVERTISEMENT
Article continues below this ad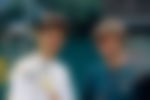 Why was Peter Carter so special to Roger Federer?
It is widely said that Carter brought in a sense of calmness and discipline into Federer. In his early days, Federer was an angry teenager. Carter molded him and sent him on a calmer and mature path, which ultimately formed the player that Federer is today.
Federer was nine when he met Carter. Many have spoken about how Federer's current game is a reflection of Carter's philosophy.
Federer has also often spoken about Carter. The Swiss maestro refers to Carter as his mentor, and close friend, and credits him for what he has achieved in his life. Federer had said, "When I was 16, Peter Carter joined the NTC, and he became my mentor. If I play the way I play today, it's probably because of Peter."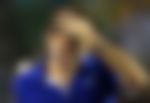 Roger Federer's reaction to Peter Carter's demise
Over the years, Federer has opened up on how Carter's death affected him. When Federer received the tragic news in 2002, he was playing a tournament in Canada. He was devastated and ran to the streets and couldn't control his emotions. He said:
"Obviously, the news totally shocked me and rocked my world. In some ways, it was truly a wake up call. This is when I guess I shifted gears and I was just like let's get serious about tennis, very serious."
Marc Rosset, the former Swiss Davis Cup captain, revealed what Federer felt during Carter's funeral. Rosset said, "I'm not the only one who knows such tragic experiences. For example, I was at the funeral of Federer coach Peter Carter and saw how much Roger suffered – he was destroyed."
Roger Federer breaks down as he remembers Peter Carter
Carter's death gave Federer a purpose. The young 21-year-old at that time was an upcoming talent aiming to make it to the top of tennis. Federer now wanted to be successful for Peter Carter, and he immediately worked towards it. A year after Carter's demise, Federer started his dominance in the sport, winning Grand Slams and holding the World No. 1 ranking.
"I hope he would be proud. I guess he didn't want me to be a wasted talent, so I guess it was somewhat of a wake-up call for me when he passed away and I really started to train hard. Peter was a really important person in my life. If I can say thank you for my technique today, it's to Peter," an emotional Federer said.
ADVERTISEMENT
Article continues below this ad
Roger Federer's love for the Australian Open and his sweet gesture for Peter Carter's parents
Federer is often very emotional when talking about Peter Carter, and his admiration for the Australian is endless. This perhaps also explains why he loves playing at the Australian Open. For a long time, Federer has had a close affection for playing in Australia.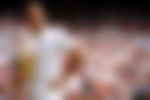 Every year at the Australian Open, Federer has Bob and Diana Carter, Peter Carter's parents, in his box. He sponsors their all-expenses-paid trip to Melbourne, and they stay in the same hotel as Federer and enjoy the best seats to witness their son's prodigy excel.
ADVERTISEMENT
Article continues below this ad