The Hundred Draft: Shane Warne Explains Why Chris Gayle and Lasith Malinga Went Undrafted
Published 10/22/2019, 7:46 AM EDT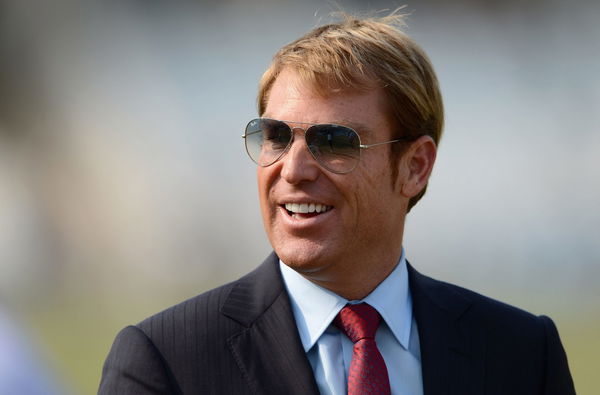 ---
---
Former Australia player and spin legend Shane Warne thinks Chris Gayle and Lasith Malinga missed out on being selected in The Hundred draft because they have priced themselves out of thought. They both placed a reserve of £125,000 on their signatures which means they could only be picked up in the first salary band, where there were 16 spots available only and three spots had already taken by the players like Jason Roy, Eoin Morgan and Moeen Ali.
ADVERTISEMENT
Article continues below this ad
Australia players – David Warner, Steve Smith, Mitchell Starc, Afghanistan spinner Rashid Khan and West Indies all-rounder Andre Russell were among those players to be signed up in the first two price categories.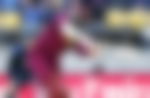 "I think they priced themselves wrong," Shane Warne said. "I think if they had gone for £100,000 rather than £125,000 they would both have got picked up."
ADVERTISEMENT
Article continues below this ad
Chris Gayle has been going through a rough patch and in the Caribbean Premier League, he only made 38 runs in the final five innings of the tournament. Lasith Malinga, on the other hand, showed a better performance in his recent games. Alongside them, Kagiso Rabada, Shakib Al Hasan and Kieron Pollard were also missed out, but they had potential availability clashes.
"It's a tough one because they've been superstars for so long," said Northern Superchargers coach Darren Lehmann. "But then you've got the next generation knocking on the door, so you've got to look at your squad and who you think is going to be around. It's still nine months away. When you've got two at £125,000, that's probably the issue. You can only pick two."
ADVERTISEMENT
Article continues below this ad
Shane Warne also said that Eoin Morgan would captain his London Spirit side.
"I believe he's probably the best white-ball captain going around," said Warne. "You watch him through the World Cup and all the players love playing for him. We are very similar in the way we thought. We were very much on the same page."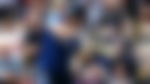 "We have seen the brand of cricket that Morgan wants to play; he just backs his players to play super-aggressively. In eight games, you hope to come off four or five times and the other couple might not. I like that brand of cricket; it's a good style of cricket to play," he added.
ADVERTISEMENT
Article continues below this ad
"I think you can start a culture; this is going to go on for a long time hopefully. It's not just this year – it's about next year and the year after and building those sides as well. Everyone is going to try and get a following; we're very lucky at Lord's that whatever game is played at Lord's gets sold out. So, we want to make sure that we've got an entertaining brand of cricket that we play," Warne concluded.