The Lord of the Rings: Gollum Gameplay Revealed in Brand New Trailer
Published 03/26/2021, 3:46 PM EDT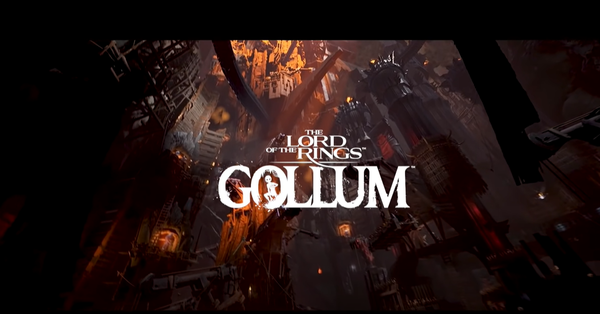 ---
---
Daedalic Entertainment finally showcased their upcoming The Lord of the Rings: Gollum gameplay in a brand new trailer. The game was first supposed to release this year, but it's launch was later pushed to 2022 in January.
ADVERTISEMENT
Article continues below this ad
There was no in-game footage up till now, but players can now get an idea of what they must expect from the game. It will most probably release on Xbox Series X|S, Xbox One, PlayStation 5, PlayStation 4 and PC in the third quarter of 2022.
The Lord of the Rings: Gollum new trailer released
ADVERTISEMENT
Article continues below this ad
The trailer of the game is less than one minute but is full of details and excitement. Daedalic Entertainment has promised to give players a whole new viewpoint on the world of Middle- Earth. They will get to play the life of a character named Gollum who is torn between his two personalities.
The story will follow Gollum from his days as a slave below the Dark Tower to his experiences with the Elves of Mirkwood. Moreover, all the decisions players will make will affect the balance between his Gollum side and his Sméagol side.
The Lord of the Rings: Gollum will also describe the character's story before it appears in the books when he escapes from Barad Dur following capture by Sauron. It will release in new-gen consoles, Xbox Series X|S and PS5. Both the consoles will definitely help in further increasing the game's popularity and reach. Naturally, Sony's Playstation 5 DualSense controller with haptic feedback and adaptive triggers won't disappoint.
ADVERTISEMENT
Article continues below this ad All Lord of the Rings fans are already excited about this new game. Furthermore, the first showcase trailer hasn't let down the community at all. Hence, we can expect the upcoming title to generate huge profits after its launch. The trailer showed Gollum roaming under the world of Middle-Earth. He was alone and depressed, all alone in the shadows.
Role-playing games have witnessed a surge in their user bases recently. It seems like players around the world love to go on virtual journeys when their real-life routines contain a plethora of restrictions. To say the least, it will be interesting to witness if The Lord of the Rings: Gollum will reach the benchmarks set by classic RPGs like Witcher 3, and Red Dead Redemption 2.
ADVERTISEMENT
Article continues below this ad