The Lord's Regret!
Published 09/08/2015, 11:29 AM EDT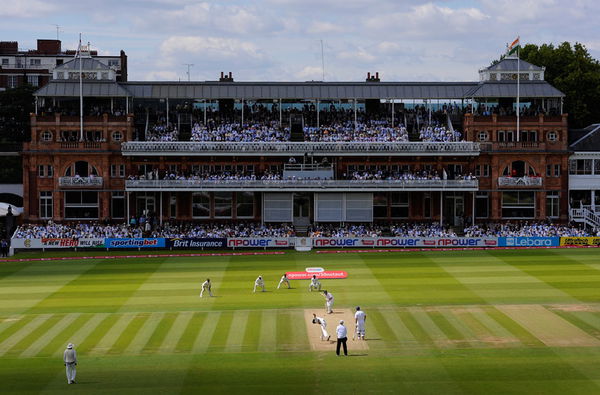 ---
---
The Mecca of Cricket- Lord's Cricket Ground has history unfolded in its arms. The 'Headquarters' is the dream ground for every cricketer. They have a great incentive to excel at lord's. Not only can they mesmerize the crowd with their performances, they can earn themselves a lasting place in minds of the onlookers.
ADVERTISEMENT
Article continues below this ad
Scoring a century or taking five wickets in an innings or picking ten wickets in a match, earns a player his name on one of the Lord's Honours Board in the pavilion.
On one hand, there are many notable performances in the long history of Lords, while, on the other, some top players failed to get their name on the Board. Getting on the list proved to be a tough nut to crack for some phenomenal players. Let's have a look at some Powerhouses of Cricket who couldn't appear on the Lord's Honours Board.
ADVERTISEMENT
Article continues below this ad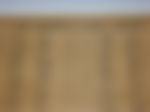 7) Curtly Ambrose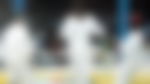 The 6'7″ giant, Sir Curtly Ambrose was the most ruinous pace bowler of his generation. The height from which he released the bowl left the batsman clueless on most of the occasions. His devastating spells of 6 for 24, that bundled out England for 46 in Trinidad and the breathtaking spell of 7 for 1 against Australia are the highlights of his career in which, he accounted for 405 wickets at an average of 20.99.
Despite all his armor, he couldn't get his name on the Honours Board. In 4 matches at Lord's, the tall giant scalped 17 wickets at 21.58, getting three 4-wicket hauls, failing to meet the requirement.
The man with the most number of Test scalps (800) – Muttiah Muralitharan failed to make a mark at Lord's. With the most number of fifers (67) in Test Cricket, he is arguably the best spinner of the ball. He could spin the ball even on a glass surface which speaks about his majestic skills.
He played only a single Test at the 'home of cricket', in 2006, when in 48 overs, he conceded 158 runs and took 3 wickets in the only innings he bowled there.
He has a 5-wicket-haul at Lord's in ODIs though, when he ran through the England top order in 1998, which helped his side to win the Emirates Triangular Tournament.
5) Shane Warne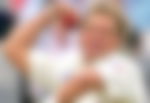 The chubby bluff master, mischievous magician and the first player to take 700 Test Wickets, Shane Warne was a spin-wizard. In a much formidable Australian Pace attack, he always made his presence count by spinning  web around the opposition with his superb leg breaks.
Lord's was a great hunting ground for him. He picked up an 8-wicket haul in his very first match on this ground. In both the innings in 1993, he took 4 wickets each, falling short by a wicket in each innings to get his name on the honours boards. He had an average of 19.57 with the ball and managed to take 19 wickets in 4 matches, but couldn't take a five-wicket haul.
The name Ricky Ponting needs no introduction. He played in Australia's Golden era and tasted ample success in his entire career. However, the one thing that he could not achieve was his name on Lord's Honours Board.
Having won two World Cups and many other records that a batsman can only dream of. He couldn't make the Honours Board which is the only pox in his otherwise healthy career.
Though he has a century at Lord's in an ODI, but in 4 Tests at Lord's Ponting averaged a dismal 16.87, with a high score of 42. Punter's best memory of this historic venue would be when he lifted the World Cup trophy in 1999 under Steve Waugh's captaincy.
3) Jacques Kallis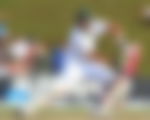 One of the finest all-rounders of the game, Jacques Kallis was a complete package of entertainment and class. You ask him to bowl and he will fetch you wickets at crucial times. When it comes to batting, his 13289 Test runs speak much of his gifted talent.
He is yet another name that could not make it to the Lord's Honours Board, having played 15 Test matches in England. At the Home of Cricket, Kallis has a poor batting average of 10.80 in 3 matches with a high score of 31.
He managed a four-wicket haul at Lord's but failed to get the one more all-important wicket.
2) Brian Lara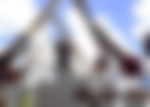 A player of his caliber, missing out on the Honours Board comes as a surprise. Scoring a breath-taking 400 in a Test match innings and 501* in a first-class match, speaks of his determination and patience on the crease. Buildings high scores used to be cakewalk for him.
Despite all this, Lara failed to make a mark at Lord's.  He played 15 Test matches in England and even scored 4 centuries with a healthy average of 48.76, but none of them was at the Mecca, where, in 3 matches, he averaged a mere 21, with a high score of 54.
1) Sachin Tendulkar
ADVERTISEMENT
Article continues below this ad
Sachin Ramesh Tendulkar, the name that probably defines modern cricket. In a cricket crazy Nation like India, this man is treated as God. But even the God failed to register his name on the Lord's Honours Board.
Sachin hit his maiden Test century against England at Manchester in 1990, but in a career of 200 Test matches this is the only regret that his fans have. He, however does have a century at this ground in the Princess Of Wales memorial match, in 1998. Tendulkar made a 125, playing for the Rest of the world XI against MCC. Sadly this record couldn't be added to the Honours Board.
He is arguably the most famous name missing on the Board. At Lord's, in 5 matches, Tendulkar averaged only 21.66, with a high score of 37.
ADVERTISEMENT
Article continues below this ad