The Manchester United Rejects: Where they are now?
Published 12/21/2015, 5:27 PM EST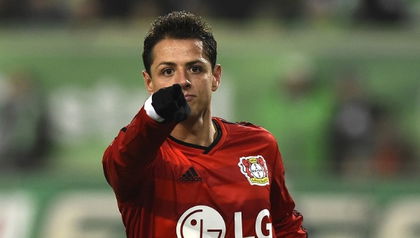 ---
---
Manchester United is definitely not the same since Sir Alex Ferguson left. Apart from managers, it's players who have changed as well. Many were "off loaded" by the club from the Sir Alex era, while some of the players sold in recent seasons are the ones who were bought by the same managers. Here is a look at some significant players that have left United in since Sir Alex Ferguson left, under the reign of David Moyes and Luis van Gaal.
ADVERTISEMENT
Article continues below this ad
Rafael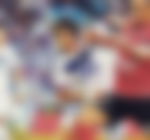 ADVERTISEMENT
Article continues below this ad
The Brazilian right back arrived at Manchester in year 2008. Since then, he established himself as a fan favourite and was seen by Sir Alex as the successor of Gary Neville. Rafael made 150 appearances for the club, and gave the club a lot of moments worth remembering. Though his later parts of United career was hampered by injuries, it was not a very popular decision among the fans to let him go in the 2015 summer window.
Right now, he is plying his tradet in France with Lyon. Taking some time to settle in and coming out of injuries, the Brazilian has established himself as the number one right back at the club, and has already opened his goal scoring account at the club.
Fabio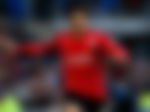 The next on our list is twin brother of Rafael – Fabio, who amazingly plays at the very same position. Not as industrious as his brother, Fabio never really challenged for first team position as he could only manage 37 appearances for the club. The full back was sold by the then manager David Moyes, following his rash challenge on Jose Canas, which saw him see a straight red and United crashed out of FA cup.
Currently the full back is playing for Championship side Cardiff City and has been a regular starter with 50 appearances to his name.
Jonny Evans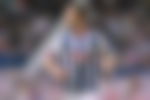 The first center back on our list is Jonny Evans. From being touted to be one of the best defenders in the league to be out of favour at United, Evans has had a roller coaster ride of a career. Started off brightly under Sir Alex, Evans was seen as the successor of Vidic and Ferdinand. He made 179 appearances for the club. However injuries and the infamous spitting on Newcastle United striker Papiss Cisse, which saw him banned for six games proved to be the tragic end of his career at Unted.
The Irish signed for the Premier League club West Bromwich Albion for an undisclosed fee on 29 August 2015. The defender is still struggling with injuries as he has made only 8 appearances for his new club. But still just 27, it wouldn't be a surprise if he gets back to his old ways and re surge his career.
Patrice Evra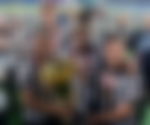 Now to one of the best left backs to have graced the pitch, Patrice Evra. The French international was at the heart of one of the most successful periods in Manchester United history as he won 5 Premier League titles and the prestigious Champions League. He was also an important part of the United squad that last won the Premier League in 2012-13 season.
But the full back was sold by David Moyes in 2014 summer transfer window to Juventus. What followed just proved how wrong the decision as he kept producing world class performances as he won the League and reached the Champions League final with the Italian club. Though 34 now, Evra is still maintaining his fitness and form as he continues to be an important member for Juventus.
Nani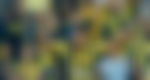 Next man on the list needs no introduction. The man who was labelled as the "next Ronaldo" has given some unforgettable moments to United fans in the 8 years he spent at the club. A wonderful dribbler, Nani had something special him, and often led to the Portuguese doing something extraordinary on the field. However unlike Ronaldo, his decision making didn't improve much as he slowly dropped to bench even during Sir Alex's tenure. Then injuries ultimately proved end of his United career. He was loaned to Sporting Lisbon and finally sold to Turkish club Fenerbahçe.
The winger has revived his career in Turkey now. He has been a regular starter for the club and already created history as he scored a stoppage time free kick winner. His celebrations are surely missed by United fans.
Anderson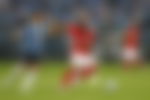 It's hard to believe that a player of Anderson's calibre declined so much, that his departure was almost unnoticed. The Brazilian who won the prestigious Golden by trophy, made 105 appearances for United. The midfielder even started for the Red Devils against Chelsea in the Champions league final. But he turned out to be another case of talent not working hard.
Anderson was sold to Brazilian club Internacional and has struggled in the Brasileiro Série A as well. Though making 25 appearances, he has struggled for form at his new club.
Tom Cleverly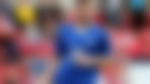 Next on the list is midfielder Tom Cleverly. A product of United academy, Cleverly was seen as someone who will be at United for a long time by Sir Alex. After finally breaking into the first team squad, Cleverly showed some glimpses of brilliance but they didn't last long. A long term injury and new signings saw Cleverly out of favour at United as he was loaned to Aston Villa for one full season before ultimately being let go by the club.
After a decent loan spell at Villa, he was considered surplus by Van Gaal as he signed for Everton. Currently out due to another long term injury, though still 26, he needs to work hard to get his career back on track. Though, if you are married to Georgina Dorsett, you can have no complains with your life.
Shinji Kagawa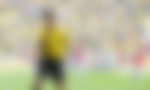 Shinji Kagawa's career at United was nothing less than strange. Signed by Sir Alex, the Japanese struggled initially in the Premier League, but eventually got his form back as he scored a hat trick against Norwich. A great crafter, Kagawa was seen as one of the best signings, and came after a highly successful period from Borussia Dortmund.
Though, he found chances hard to come by under Moyes and was eventually dropped by the Scottish manager. He was eventually sold back to Dortmund. What he is doing there now? Just scoring stoppage time winners.
Angel Di Maria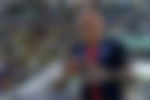 A Luis van Gaal signing, Di Maria was the big money signing that every United fan wanted. Given the coveted number 7 jersey, Di Maria started his United career in scintillating fashion. But, slowly not able to fit into the "philosophy", his form dropped. And a red card against Arsenal in the F.A. cup saw him losing his place to Ashley Young. It was clear that Van Gaal and Di Maria didn't really get along, and the absence of the Argentine from the preseason tour proved to be the final nail in the coffin for Di Maria at United.
Joining PSG, Di Maria has been one of the best players in Europe as he is back to dribbling past players and providing assists and scoring goals for his team, and playing in the Champions League.
Robin van Persie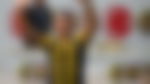 Another fan favourite who didn't find his place under Louis van Gaal is Robin van Persie. The Dutch was believed to be the main man under Van Gaal as he already worked with the Dutchman in the National squad. But Van Persie never found the form that he showed under Sir Alex as he won his first Premier League title. Also, the fatigue of World Cup played on the fitness of the striker.
Van Presie, just like Nani was sold to Fenerbahçe in the 2015 summer window. Though not happy about leaving United, Van Persie pledged his loyalty to his new side. He has so far made 12 appearances for the club, scoring 5 goals.
Danny Welbeck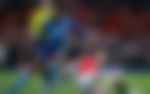 Another academy product like Cleverly, Welbeck was seen as the next Thierry Henry. Having a good dribbling skills, an excellent touch and decent pace, Welbeck was great prospect. Under Sir Alex he made his mark on him with some decent performances. But he always remained at fringes of United with stars like Wayne Rooney, Robin van Persie and others in the team.
But he was found surplus by Van Gaal, specially after the arrival of Falcao as he was sold to Arsenal. Van Gaal stated: Louis van Gaal said "Welbeck doesn't have the record of Robin van Persie or Wayne Rooney. We let him go because of Falcao, but also to allow the youngsters to fit in. That is the policy. That is why I am here."
At Arsenal, Welbeck quickly established himself, and marked his presence by a hat trick against Galatasaray. Another major moment for the English forward was when he grabbed the winner for Arsenal against his old club at Old Trafford in the F.A. Cup quarter finals. But in the 2015-16 season, Welbeck picked up a serious injury which has him ruled out till February. Though at Arsenal, every United fan will want to see him play again and realise his potential.
ADVERTISEMENT
Article continues below this ad
Javier Hernandez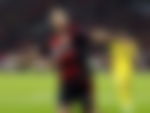 Last but not the least is the real life Santiago Munez, Javier Hernandez. He joined United as a young bright striker with a great future. Pacey and having great poacher skills, Hernandez, who was however always down the pecking order, made a huge impact whenever given chance, specially as a substitute. But after the arrival of Falcao, just like Welbeck, he was seen as unnecessary by Van Gaal as he was loaned to Real Madrid. The loan really didn't help him, as he was once again benched for most of the spell.
ADVERTISEMENT
Article continues below this ad
After his return to Old Trafford, Hernandez looked rusty as lack of match practice clearly showed. Even James Wilson was chosen ahead of him. Eventually sold to Bayer Leverkusen, Chicharito has turned his career around. One of the most in-form strikers in world football, the Mexican is making waves in Germany as well as in Europe, scoring against the likes of Barcelona. On the other hand, Manchester United has been struggling to score goals. Karma is, you know what.