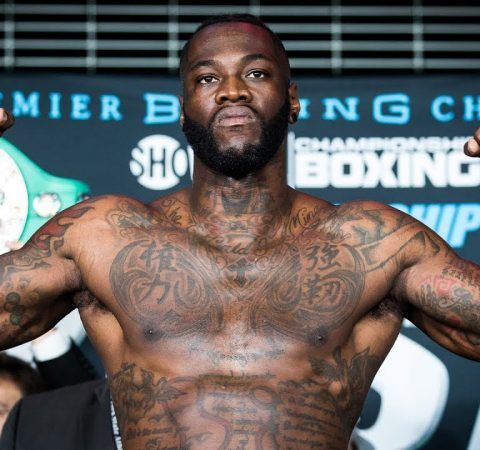 American professional boxer Deontay Wilder has his body covered extensively in tattoos.
"I've easily got over a thousand hours on me," Wilder had once said.
Wilder got his first tattoo when he was 20 years old. It is of a pair of hands in prayer. Since then, Wilder has had quite a few tattoos on his body. And almost each and every tattoo has a meaning in itself.
"Everything that I've got on me has meaning to it, from my neck down to my feet," Wilder had said. "My body tells its own story with all the art on there."
Wilder shared the stories behind his tattoos with Premier Boxing Champions.
The holy tattoos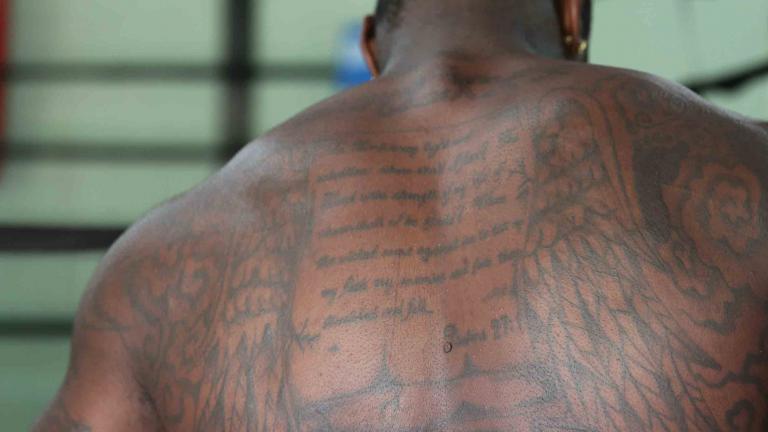 Wilder is known to be a religious person. He has scriptures inked on quite a few places on his body.
A tattoo on his hand reads, "Blessed be the Lord my strength which teacheth my hands to war and my fingers to fight," from Psalm 144 of the Bible. He also has Psalm 27 on his back.
"I love reading scriptures," he said. "So, I've got some of my favorites on my body."
"I think I blessed my hands when I put that scripture on there. I feel like no one will be able to defeat me with the scriptures that I have on my hands. That's one of my favorites."
Children tattoos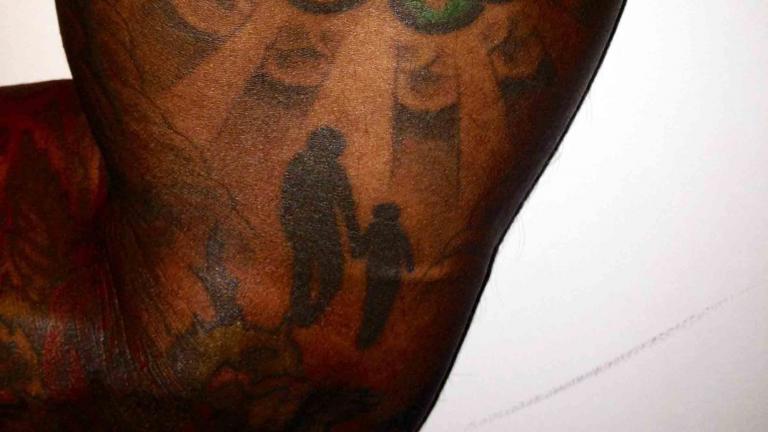 Wilder has various images related to children on his body. These tattoos serve as a motivation for Wilder. They remind him of whom he works to build a future.
Another tattoo has a special significance for Wilder.
Wilder's daughter overcame a spinal bifida. Deontay Wilder has a tattoo depicting a child holding her father's hand that signifies her daughter's successful recovery.
Also see: Conor McGregor's Cars: From Rolls Royce to Lamborghini – 5 of the Best From His Collection
Deontay Wilder's Championship belt tattoo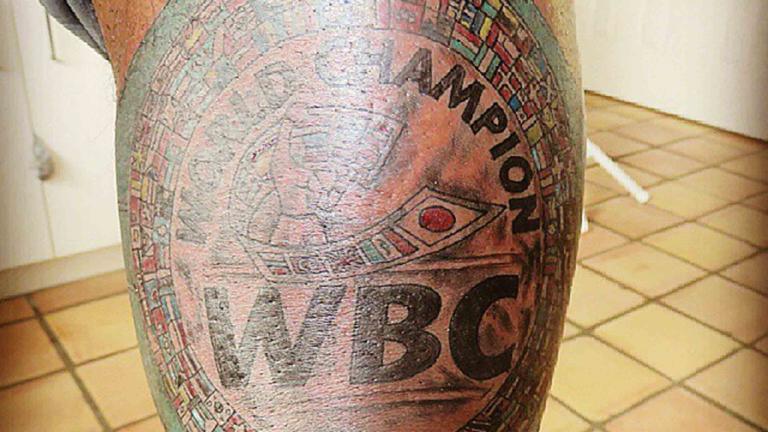 His hard earned first Championship belt has a permanent place on his thighs. The tattoo got its place as Wilder accomplished his goals.
Wilder vowed to add more Championship tattoos when he would achieve further goals.
"Once I unify the division, I'm going to tat every belt on me, on my thighs," he said. "That's another goal I set for myself, to be the undisputed heavyweight champion of the world."