The Mindboggling Records Of Serena Williams And Venus Williams
Published 03/10/2020, 1:07 PM EDT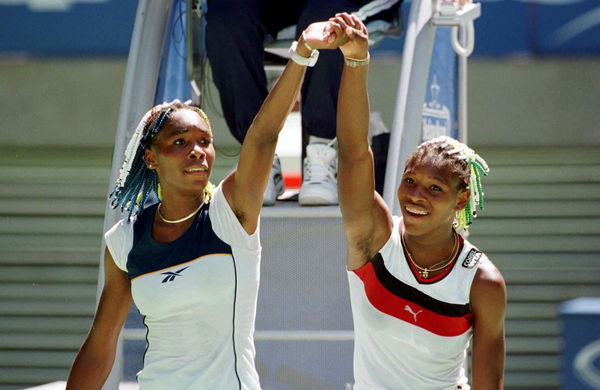 Serena Williams and Venus Williams are behemoths in the world of women's tennis. We are in an era of women's tennis where it looks almost impossible for a single player to dominate their competition for more than one or two years. Simply saying, the WTA scene has a major lack of consistency.
Every once in a while, a new star emerges but it is only a flash in the pan. However, it looks unimaginable now that there were two sisters who dominated the same sport for more than a decade. They demolished their competition individually, sharing a total of 30 grand slams as singles competitors.
However, their achievements as singles competitors often overshadow their impeccable doubles record. Just imagine that there are players who build entire careers out of being doubles players alone (think of Leander Paes or Daniel Nestor). In this article, we throw some light on the legendary doubles record of the Williams sisters.
ADVERTISEMENT
Article continues below this ad
Know More – "Pay Disparity Is Just One Element" -Venus Williams Attacks Inequality In Sports
Serena Williams and Venus Williams – Bonafide Legends of the Doubles Game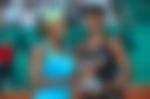 Serena and Venus have been playing doubles together off and on since 1997. Since then, they have dominated their competition. In fact, they have won a total of 22 titles together. Of this, 14 are grand slams. However, the buck doesn't stop here. They have also won three Olympic gold medals competing together.
Their first major breakthrough came at the French Open of 1999 as they lifted their first grand slam trophy together. While Venus was just 18 at the time, Serena was even younger at 17. To put things into perspective, all of their doubles opponents at that grand slam have retired. These include players like Martina Hingis, Lindsay Davenport, and Mary Pierce.
They achieved another historic feat in the year 2000. This time, they won the Olympic gold in Sydney. Before this, the Wimbledon and US Open were already in the kitty. Things came full circle at the Australian Open of 2001. After claiming the title there, they not only completed a Career doubles grand slam, they also achieved a Career doubles golden slam.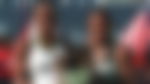 More importantly, they became the first pair in history to win the Career doubles golden slam. The two sisters have added two more Olympic golds to their portfolio since. One at the 2008 Beijing Olympics and the other at the 2012 London Olympics.
Beasts at the Grand Slams
The duo would go on to win four consecutive Grand Slam doubles titles from 2009 Wimbledon through 2010 Roland Garros, which would catapult them to co no 1 doubles players on June 7th, 2010. Two weeks later, on June 21st, 2010, Serena would hold the No. 1 singles ranking, and Venus would be right behind her at No. 2 in singles. Such was the height of their dominance.
Know More – "A Lot Of People Don't Understand Designers" – Serena Williams
Their total grand slams look like this –
6 Wimbledon championships, 4 Australian Open, 2 US Open, and 2 French Open.
They have a 125-14 win-loss record at grand slams. In fact, they have never lost in a grand slam final. Wimbledon is their favorite hunting ground. Their win-loss at the All England Club stands at a staggering 45-5.
ADVERTISEMENT
Article continues below this ad
Their dominant streak remains intact at the Australian Open. Here, they have a record of 36-4. Even if their record at the US Open and French Open pales in comparison, it is still pretty impressive. The total stands at 42-9.
Can we see them together in the future? 
ADVERTISEMENT
Article continues below this ad
Both players are nearing their forties. Hence, chances are a little bleak. However, fans are holding out hope for a reunion at the Tokyo Olympics 2020. With these two, you can never say never. They will look to close out their careers with another major accolade that they can win together.
Do you think we can see Serena Williams and Venus Williams together once again?