The NBA MVP Conundrum – essentiallysports.com
Published 04/09/2017, 2:51 PM EDT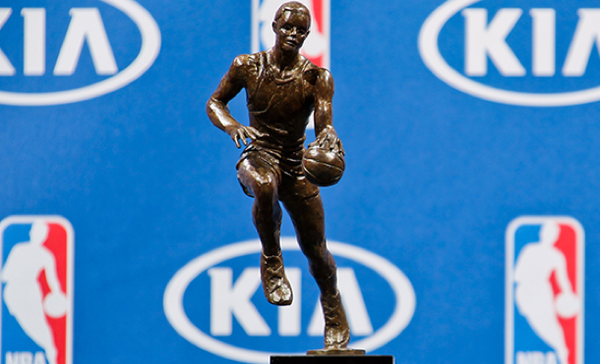 ---
---
Who will win the 2016-17 Regular Season MVP award this season? That's the million dollar question. Regardless of what anyone says in support of James Harden or Russell Westbrook, the debate just does not seem to come to an end. The 2016-17 Regular Season ends in less than a week, the final votes to select our MVP will be cast.
ADVERTISEMENT
Article continues below this ad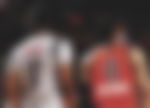 1. Case for Russell Westbrook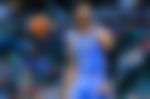 ADVERTISEMENT
Article continues below this ad
Normally, averaging a triple-double for the length of the season and carrying a lottery team to 6th seed in a fiercely competitive western conference should be more than enough to get the MVP award unanimously but not this season. Russell Westbrook has averaged a 31.7 PPG, 10.7 RPG and a 10.4 APG this season. He has tied the legendary Oscar Robertson for most triple-doubles in a single season with 41. He is the scoring champion, has the highest usage rate in the NBA. What's more? If he doesn't score a triple-double in a game, suffice it to say that his team will be losing that game. A lot of NBA greats and current superstars have endorsed Russ for this year's MVP. But sadly that might not be the case. The MVP award has traditionally been awarded to the player who carries his team to a top 2 seed in their respective conference. Stats have not been that big a factor in deciding who wins the MVP award. Oscar Robertson was not the MVP the year he averaged a season triple-double, Bill Russell was. As dull as that sounds, history might repeat itself or who knows, may be Russell Westbrook creates his own history. 2. Case for James Harden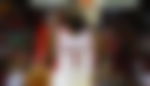 James Harden is in the same ball park as Russell Westbrook as far as stats are concerned. Harden has averaged a near triple-double this season with a 29.2 PPG, 8 RPG and a league high 11.2 APG. He's carried the Houston Rockets to the third seed out west. Traditionally speaking, Harden deserves the MVP over Westbrook. Let's look at some facts here. Rockets might only be the third best team in the western conference but if they were an eastern conference team, they would be the first seed. That ought to give him the MVP award. The only reason Rockets are third in west is that Spurs and Warriors both are way above any team in the NBA. Rockets have a 53-26 record which is not only impressive but also highly under-appreciated. If there was no Russell Westbrook, Harden was no doubt the unanimous MVP. But the fact of the matter is that there is a Russell Westbrook pitted against him.
3. Co-MVPs?
This is a long shot, a very long one. There has only been one incident so far where a single award was shared by two players. Back in 1995, Jason Kidd and Grant Hill shared the Rookie of the year award. Realistically speaking, the only way their can be two MVPs is if two players get exactly the same number of votes. That is highly unlikely to happen. Giving out Co-MVPs might not be a bad idea for the fans and basketball fraternity but for the players, it kind of kills the competition. With the season almost over, it's only a matter of time now.