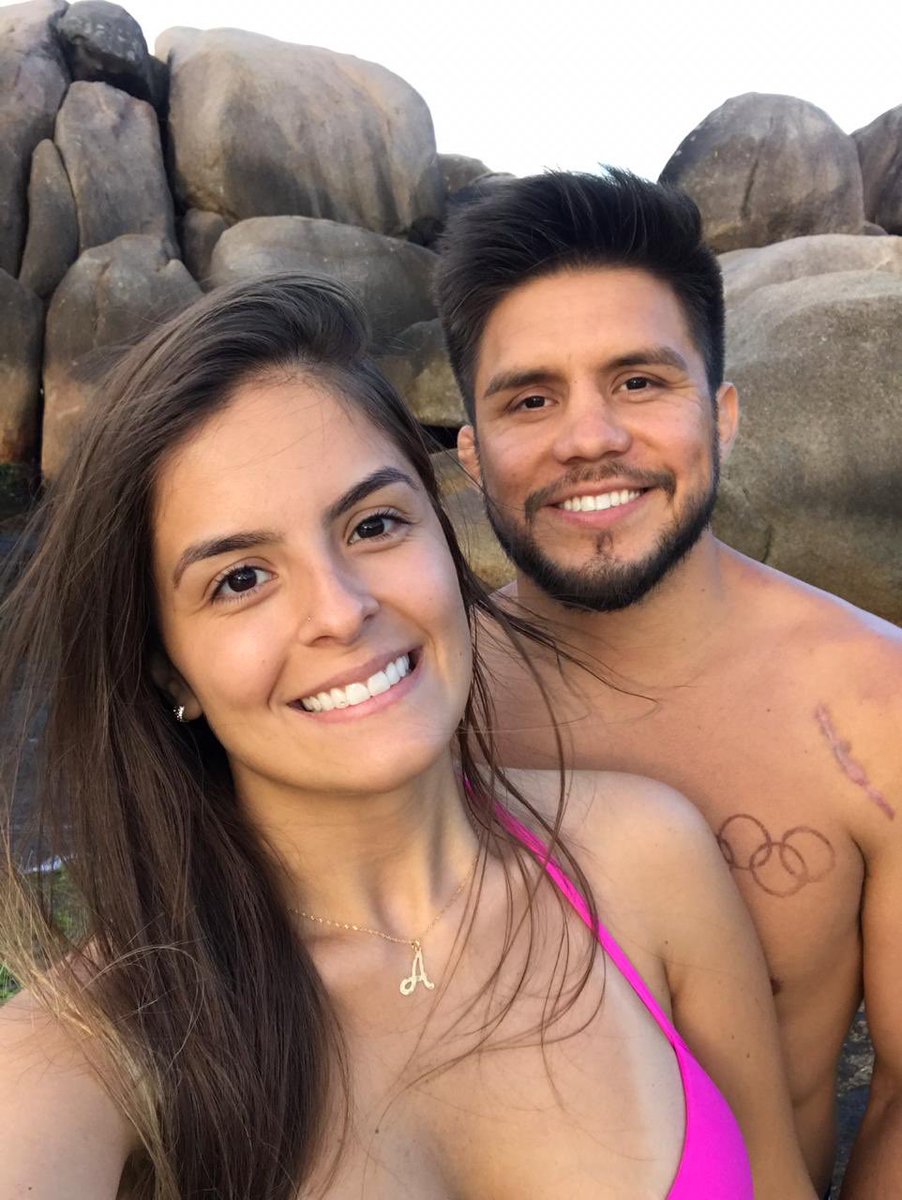 The Coronavirus has suspended regular sporting events. However, social media still provides fans with regular updates of their favorite stars. Recently, an Instagram post by UFC Bantamweight Champion Henry Cejudo showed us a glimpse of his mysterious Brazilian girlfriend, Amanda Dallago Cheves. 
A regular feature on Cejudo's Instagram
Chaves has repeatedly shown up on Cejudo's official Instagram account over the last month.  These instances are recurring on her official account since the latter half of the previous year. Notably, Amanda had her sister pose with Cejudo's Championship belts. More recently, law graduate Chaves posed with UFC President Dana White. Here, she labeled him as the second most powerful man of the organization. No prizes for guessing who was first in her books. 
Previously, in a chat with Below the Belt's Brendan Schaub, 'The Triple C' said he doesn't talk about his private life and is single. Two relationships took up the fighter's 20s but he didn't go ahead with them. He was not sure if he could be with them in the next 15 years. Cejudo is a traditionalist, who wants marriage to be for the long term.
He wants to have a family with his partner and be the best husband and father as he idolizes family guys. The posts with his new girl in the aftermath of these comments do indicate that Cejudo has found someone for the long term. The two are appearing in more and more pictures together, and the posts are speaking volumes.  
What's next for Henry Cejudo? 
Cejudo was set to face Jose Aldo in the main event of UFC 250 in Sao Paulo. The organization had scheduled for Brazil on the 9th of May. However, the event seems unlikely, as Brazil has shut its borders and prevented air travel after confirming over 500 positive Coronavirus cases.
Cejudo is certainly ready for the fight and even taunted Aldo in a post on the 11th of March. The 3rd ranked pound-for-pound fighter said he was taking Aldo's people, claiming that Brazil was with him. He further called Jose Aldo "Baldo," complete with "#bendtheknee." It remains to be seen if the situation improves and UFC 250 is permitted to go-ahead. 
Fans will certainly hope that UFC 250 does not meet the same fate as the Fight Nights in London, Columbus, and Portland. They will also hope that the uncertainty around UFC 249 isn't part of UFC 250.
Continue the conversation on Telegram, join other MMA fans on MMA Fans Group