The Mystery Behind the Never Seen Wife of Khabib Nurmagomedov
Published 12/30/2019, 11:37 AM EST
By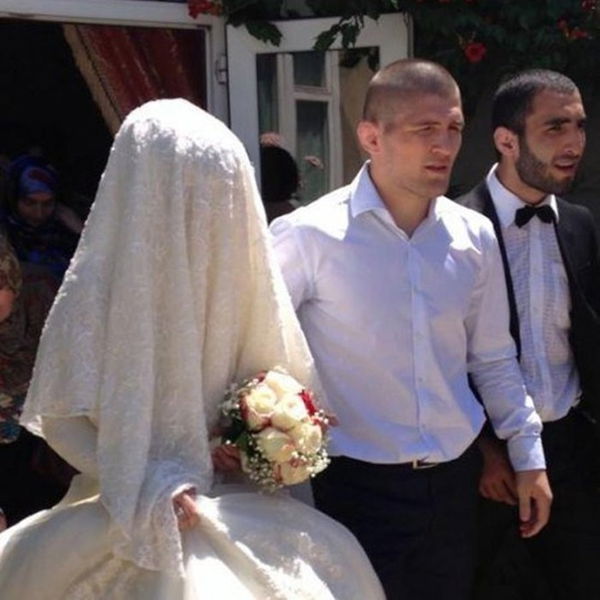 The sport of Mixed Martial Arts has seen numerous champions over the years; however, none were as dominant as Khabib Nurmagomedov. With a record of 29 wins and 0 losses, The Eagle sits on the top of the sport as one of the biggest stars.
ADVERTISEMENT
Article continues below this ad
We all know who the Dagestani phenom is and what has he accomplished in his career, but let's take a stroll through Nurmagomedov's childhood, his family including his father, siblings, wife, and children.
Khabib Nurmagomedov childhood
ADVERTISEMENT
Article continues below this ad
One of the most feared lightweights of all time, Nurmagomedov was born in a small village of Sil'di in Tsumadinsky. Later his family moved to Kirovaul, where his father converted the ground floor of their house into a training gym. The interest for combat sparked inside young Khabib's heart while watching other kids train with his father.
Nurmagomedov started training in wrestling under the masterful guidance of his father, Abdulmanap Nurmagomedov. At the age of 12, Nurmagomedov moved to Makhachkala, the capital of Dagestan. He also trained in Judo, and combat sambo in his youth.
Khabib Nurmagomedov's wife, Patimat
Patimat was born at Sil'di, the same village where Khabib was born. She even went to the same school, albeit for one year. A young Khabib found his soulmate in his childhood as he became friends with Patimat. They even sat together at school.
However, Nurmagomedov's family moved to Makhachkala, where young Khabib was to set off on a quest to reign atop the combat sports circuit as the undisputed G.O.A.T.
Khabib had already made his presence known in the world of MMA, thanks to his dominance inside the octagon at the age of 22. It was then that Nurmagomedov decided to go back to Sil'di and take Patimat to be his better half.
He sent his parents to talk to Patimat's parents about their marriage and fortunately, out of all the girls who were being considered to make an honest man out of Khabib, Patimat was chosen.
The wedding between Khabib and Patimat was luxurious. It was a Dagestani wedding, so everyone was invited. What's more, it was the favorite son of Dagestan, so it was not a surprise that more than 300 people attended Nurmagomedov's wedding.
The Nurmagomedovs finally rented a room for 1200 guests and switched guests 3 times to let everyone in and congratulate Khabib and his wife.
Khabib's wife Patimat was in a traditional long and white opaque veil. Her face has not been revealed anywhere as Nurmagomedov does not share her picture on social media either.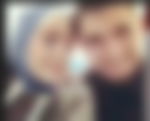 Allegedly, the woman in the picture is Patimat. There is another photo of Khabib with Russian pop artist, Olga Buzova, whom fans have often mistaken as Nurmagomedov's wife; however, that can not be far from the truth.
Nurmagomedov follows his religion and its values very strictly, and he does not like to flaunt his personal life despite being one of the most famous combat athletes of all time. According to Nurmagomedov:
"I believe that a person should be physically strong, stand up for himself, for his family. You don't have to be a champion, but you have to be a man.
"On one mind you will not go far. And when the mind and physics together are a serious force. So you definitely have to go in for sports. I think sambo, judo, wrestling."
Khabib Nurmagomedov's children
At the moment, Nurmagomedov has two kids. A girl who was born on 1st June 2015 and a boy who was born on 30th December 2017. The daughter's name is Fatima Nurmagomedova, and the boy was named after Khabib's great-grandfather Magomed Nurmagomedov.
The sport of MMA may have another Nurmagomedov as young Magomed is likely to follow in the footsteps of his father.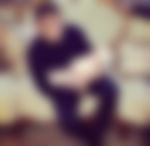 Khabib Nurmagomedov's father, Abdulmanap Nurmagomedov
Abdulmanap Nurmagomedov has trained many fighters in combat sports. He is an army veteran and an 'Honored Coach of Russia' who gave the youth a way out of the violence and helped them channel their energy constructively.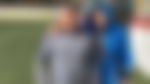 Abdulmanap Nurmagomedov made Khabib wrestled a bear at the age of 9, and clearly, his tough training has shown the superb result as his son is the best grappler in UFC at the moment.
Khabib Nurmagomedov Siblings:
Khabib Nurmagomedov has brothers who are also MMA fighters. While his brother Abubakar Nurmagomedov made his UFC debut recently, his cousin Omar Nurmagomedov(22) is an MMA fighter with an unbeaten record of 8-0.
Abubakr is infamous for the central role that he played in the brawl that took place between Khabib's entourage and that of his Irish adversary, Conor McGregor. Abubakr was subsequently slapped with a year-long suspension for his role in the tussle.
ADVERTISEMENT
Article continues below this ad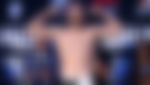 Abubakar Nurmagomedov made his welterweight UFC debut against David Zawada and lost the fight via submission. While his brother, Magomed Nurmagomedov, has a record of 16-1 and is yet to make his debut in any prime fighting organization.
What's more, Khabib Nurmagomedov has a sister named Amina about whom there is not much information available.
ADVERTISEMENT
Article continues below this ad
Khabib Nurmagomedov puts his family and religion on the top of anything else. We saw an animalistic nature of Nurmagomedov when he fought Conor McGregor just because McGregor made a few offensive remarks about Khabib's family and religion before the fight.
It's astonishing to see that even after achieving legendary status in one of the toughest professions you can imagine, the warrior from the mountains has not forgotten the values that his father taught him at an early age.