The pecking order in F1 will change after the upcoming Bahrain GP: Red Bull
Published 03/23/2019, 8:44 AM EDT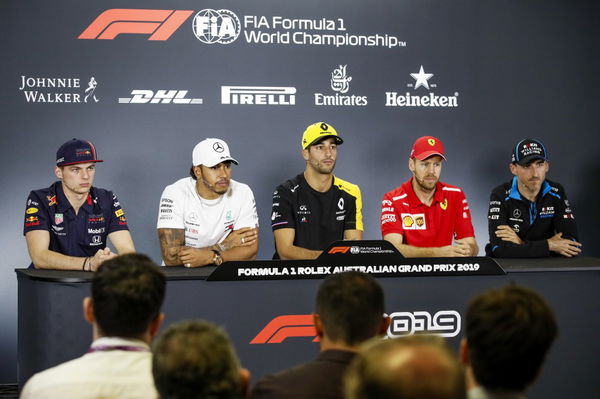 Red Bull had a memorable contest at the season-opening race at Melbourne, Australia. Not only did their Honda-supplied engine punch above its weight- as expressed by some- in giving the team a hassle-free drive; their go-to driver Max Verstappen took the third place on the podium.
ADVERTISEMENT
Article continues below this ad
Not too bad a start, right?
That said, there were indeed some rather interesting outcomes – if this could be put that way- at Melbourne.
ADVERTISEMENT
Article continues below this ad
But, how?
For starters, even as Mercedes won the season-opening duel and not Ferrari, it wasn't the usual figure on top of the podium, rather his teammate who scaled the heights.
As Lewis struggled having lost some bodywork on his Mercedes, his teammate, Valtteri Bottas, the man behind a winless run in 2018 clinched an epic win.
So incessantly strong was the Finn in Australia that he finished over 22 seconds of Lewis Hamilton, who could only bag a second.
Vettel and his teammate weren't even in the frame in their attempts to get closer to the top three.
So what did this mean?
A fourth and fifth place finish out here in Melbourne for the most successful side at Australia, from the onset of 2016 wasn't perhaps the most thrilling outcome for the fans of red.
But hey, let's not forget it was just the maiden race of the season.
There are 20 other contests to go.
And on top of that, Christian Horner's Red Bull are of the view that the entire pecking order of the grid- the way it stands right now- is soon going to undergo change at the Bahrain Grand Prix.
What can we expect of your team at Bahrain, Mr. Horner? Interestingly, Max Verstappen would keenly note a bit of an anomaly at Bahrain where Red Bull are concerned. Neither of their drivers (including Ricciardo, now with Renault) could break into top three in the previous 2 installations of the event at Sakhir.
ADVERTISEMENT
Article continues below this ad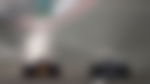 Furthermore, Mr. Horner elaborated on the context and shared that, "It's too early to predict about the world championship."
Yet, he was firm of his view that the pecking order to most teams about their respective standing would be clear post the completion of the 2019 Bahrain GP. To quote Motorsport Week, here's what is important to know (in the words of Mr. Horner):
ADVERTISEMENT
Article continues below this ad
Horner is however proud of what was achieved last weekend but warned there's still work to close the gap to Mercedes and Ferrari.
"We are proud of the performance and are happy with the Honda product," added Horner. "I hope this is the start of a strong season.