The Peculiar Case Of The Right Handed Rafael Nadal
Published 03/29/2020, 12:55 PM EDT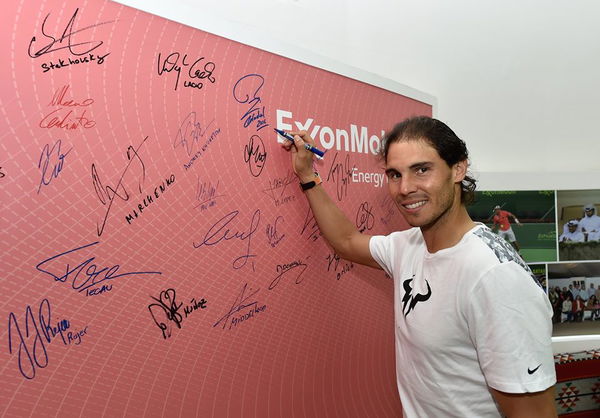 ---
---
Rafael Nadal is an ambidextrous person. This means that the Spaniard can put both his hands to good use.
ADVERTISEMENT
Article continues below this ad
For many tennis fans, who are mesmerized by the flamboyance that comes with him being a leftie, the news that he is naturally a right-handed person comes as a great surprise.
Becoming the best in the world while you play with your un-natural hand is certainly a feat that only Rafael Nadal is capable of. Certainly, lefties have been a rare breed in the world of tennis.
ADVERTISEMENT
Article continues below this ad
However, those who have applied this art of playing tennis with their left hand, have certainly found a lot of success. This list includes players like Rod Laver, Martina Navratilova, John McEnroe, Jimmy Connors and Goran Ivanisevic.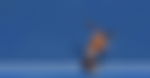 There is a specific reason why lefties tend to be more difficult to play against. As the majority of the players play with their right hand, a good leftie makes them play at their weaker backhand. Additionally, they can serve wider from the deuce side of the tennis court.
Know More – "Little By Little We Are Leaving This Virus" – Rafael Nadal
However, is that the reason why Rafa chose to play with his left hand? Well, the answer is a lot more complicated.
Why does Rafael Nadal play with his left hand? 
There have been numerous rumours in the past that it was Toni Nadal who forced Rafa to make the switch. Word went around that the famously strict coach wanted his protege to be a unique player which could give him a distinct advantage.
However, this rumour has been dispelled by both Rafa and Toni.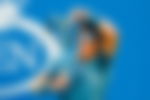 "Toni never said, You should be played right-handed", said Rafa. "That's sometimes the history, but that's what the press says. That's not the right history."
Toni Nadal explained the entire story to Tennis magazine during an interview. Rafa's uncle revealed that the Mallorcan could play with both his hands as a kid. However, Toni felt like little Rafa was stronger with the left. Still, he never forced Rafa to adopt his left hand as primary.
All he advised Rafa was to focus on his stronger hand. There was a very technical reason behind this –
"The only thing I did advise Rafa was that at the age of 10, he needed to stop playing his forehand with two hands because no top player had a two-handed forehand and I couldn't imagine my nephew being the first."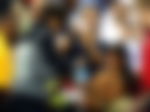 "So, this is all there is to this story. Would Rafa be as strong now if he used his right hand? That's something we don't know and we will never know."
The ultimate dilemma for Rafa
Rafael Nadal performs all his other life functions with his right hand. However, when it came to playing tennis, he always felt stronger with the left. Even to this day, Rafa has a pretty good serve and forehand shot with his right hand.
ADVERTISEMENT
Article continues below this ad
"I don't know if I am righty or lefty", says Nadal. "That is true. Because is sometimes really strange. I don't have anything of feeling with the left, because if I have to give you that with the left, I don't know, I have no feeling. With this I gonna have all the feeling."
Know More – The Unreal Record Of Rafael Nadal That Will Never Be Broken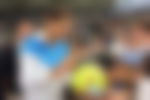 ADVERTISEMENT
Article continues below this ad
"To play tennis, well, I never tried with the right. I didn't have a feeling, and with the left, seems like it worked well the last couple of years. (Laughs.) It's difficult to imagine that I can be as good as I was these couple of years or all my career with the right."
The fact remains that a left-handed Rafael Nadal will go down as one of the greatest players in history. It is difficult to determine now if his left hand played any major role in that. However, many of his fans will agree that the fuel driving Rafa is his incredible passion and determination for the sport, not a specific angle created by his left arm.