The Politics Behind the Scuderia Ferrari F1 Team
Published 01/31/2019, 8:12 AM EST

Follow Us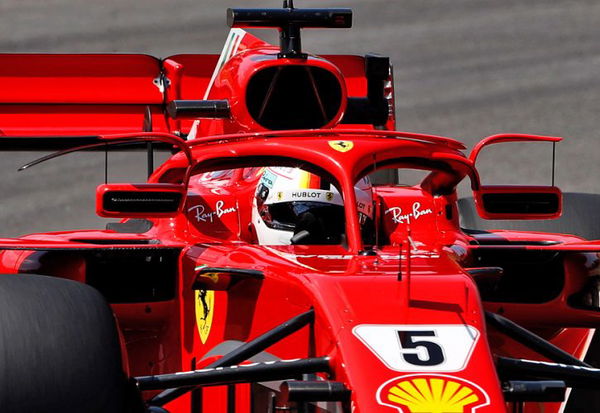 Ferrari exerts a fascination like no other car manufacturer or Formula One team. As the sport prepares to celebrate its 1,000th Grand Prix – in Shanghai in April – and its 70th anniversary in 2020, only Ferrari can claim to have been there throughout. It's a hell of a boast: F1 is a hugely expensive and combustible business and the list of names that have come and gone, sometimes in ignominious financial circumstances, is long.
But Ferrari prevails. As you'd expect, this has given the Scuderia serious bragging rights, not to mention additional political leverage. Under the terms of the current Concorde Agreement, the contract that F1 teams have with the sport's governing body, the FIA, and that dictates how the TV revenues and prize money are distributed, Ferrari gets more – $100 million more.
The argument goes that Ferrari has the biggest global fanbase and brings incalculable extra value to the sport – more than any of its rivals. It's a thesis that's being stress-tested. The Concorde Agreement is currently being renegotiated for 2020, and F1's owner, Liberty Media, wants to "reframe" it. "It creates gamesmanship, if you've got that point in time, you have people posturing and positioning: 'what can I get out of it?'" F1's CEO Chase Carey has stated.
ADVERTISEMENT
Article continues below this ad
And Ferrari postures more than most. Before his untimely death last July, Ferrari's president, Sergio Marchionne, threatened to take his team elsewhere. "If they think we are bluffing then they are playing with fire," he grumbled. Ferrari, the message went, is bigger than anyone or anything else.
Enzo Ferrari, the founder of the company and self-styled "agitator of men", was a genius at manipulating people. Even in his twilight years, he traded heavily on Ferrari's impregnable mystique. Following Enzo's death in 1988, there was a tricky interregnum. It was three years before new boss, Gianni Agnelli, appointed Luca di Montezemolo as Ferrari's CEO, in November 1991. Though he turned the misfiring car-making business around pretty quickly, it was nine long years before the F1 team broke a long duck and Michael Schumacher finally lifted the driver's world championship in 2000 – 21 years since the Scuderia's last.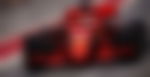 Now, in the wake of Marchionne's passing, Ferrari finds itself once again embroiled in internal politics that would make the Medicis look straightforward. To be honest, this courtly drama is one of the things longterm observers of Ferrari find so compelling. Enzo Ferrari's shoes aren't easy to fill, but amid the chicanery in the citadels of Maranello, plenty of people are keen to try them on for size.
Following an IPO in 2015, Ferrari is currently valued at $19 billion, although Exor – the holding company controlled by the Agnelli family – retains 22.91 per cent of the share capital. Ferrari's current CEO is former Philip Morris International chairman Louis Camilleri. It's unlikely he's going to be there for the long haul and there's talk that former Scuderia Ferrari team principal, Stefano Domenicali, could be on his way back to Maranello – this time as CEO of the entire operation.
Domenicali has been running Lamborghini for the past three years and has taken its turnover past €1bn for the first time in the company's choppy history. He's proven he can run a luxury goods company and clearly knows how to swim in F1's shark-infested waters. Somehow he manages to do this while also being a resoundingly good human. He denies he's interested in returning to his old employer and is clearly enjoying himself up the road in Sant'Agata. Yet it remains a tantalising prospect.
ADVERTISEMENT
Article continues below this ad
Meanwhile, Ferrari's 2019 F1 campaign is fast acquiring intriguing new dimensions. On the driver's side, Charles Leclerc has replaced Kimi Raikkonen, the brilliant young Monégasque arriving after a fantastic rookie season at Sauber-Alfa Romeo. Marchionne ordered that change not long before he died; it puts Ferrari's No1 driver, four-times world champion Sebastian Vettel, under greater pressure than ever following an often sloppy 2018 season. Leclerc is a key player in the new wave of driving talent that threatens to end Lewis Hamilton's domination. Expect big things.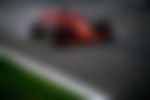 There are major changes behind-the-scenes too. Team principal Maurizio Arrivabene has been ousted, to be replaced by former technical director Mattia Binotto. One can only imagine the power play that predicated that. Arrivabene was a sullen sort of figure, one who pointedly refused to engage with the media in the paddock, a process that became increasingly alienating in the Liberty era, in which F1 seeks to become more inclusive.
ADVERTISEMENT
Article continues below this ad
It would have mattered less if Ferrari had won more races and nailed another few championships, especially given that the team had arguably closed the gap to Mercedes-AMG and indeed produced a demonstrably faster car. But they fumbled it repeatedly, victims of poor strategic calls, an off-colour Vettel and a familiar dose of hubris.
Meanwhile, Mick Schumacher, Michael's son, has just joined Ferrari's Driver Academy and will be contesting F1's feeder championship F2 this year. If he goes well, bank on him joining Sauber-Alfa Romeo in 2020 in F1 and then into Ferrari for 2021, alongside new Ferrari World Champion Charles Leclerc.