The 'Real' Deal – James Rodriguez
Published 07/03/2015, 2:25 PM EDT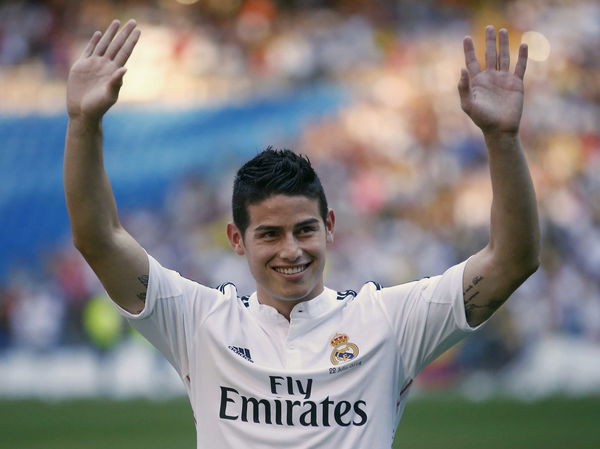 When Carlo Ancelotti splashed out £63 million for James Rodriguez, many people debated whether the then European champions even needed him in the first place as there was huge competition in the Real Madrid midfield, with Toni Kroos also coming into the squad.
ADVERTISEMENT
Article continues below this ad
James Rodriguez was signed from Monaco after helping them qualify for the Champions League, and some even thought that Real Madrid President Florentino Perez just tried to out-spend Barcelona after their purchase of Luis Suarez from Liverpool. James became the third most expensive signing for the Blancos after Gareth Bale and Cristiano Ronaldo, and the fifth most expensive signing of all-time.
Ancelotti was careful in explaining the move to the Spanish media, saying that the Colombian would be one "for the future". He also said that his big signing was one "for the present" too, but there was a sense that the former Madrid boss did not expect too much of James Rodriguez too soon.
ADVERTISEMENT
Article continues below this ad
Though the signing was not considered as a necessary one, there was no doubt about the ability of James Rodriguez after he showed the world that he will be an asset to any team on this planet with his superb performances in the World Cup 2014.
A year later, Real Madrid have suffered a terrible campaign. They have failed to win any silverware, with Bale constantly criticised throughout the season. Cristiano Ronaldo smashed 61 goals this season and Isco got the fans on their feet, but it was the 23-year-old Colombian playmaker who could well be the player of the season for Real Madrid.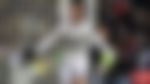 James Rodriguez was the central figure for Real Madrid for most of the season. He enjoyed a stellar debut season with Real, in which he scored 14 goals and assisted 15. Statistics do not tell the whole story though, as he was involved in countless other build-up plays where Madrid found the back of the net.
James Rodriguez' anticipation to play that perfect pass that will cut through the defence and his swift movement on the counter-attacks, all was on show throughout the season. He does not have the raw pace of Bale or Ronaldo, but he is blessed with a sublime first touch. He also showed that he can shoot from distance with his refined left foot, and can be handy with the set-pieces as well, scoring a direct free kick in the final league match of the campaign.
ADVERTISEMENT
Article continues below this ad
It is not just in attack that James Rodriguez shines, however. He has shown the willingness in fulfilling his defensive duties. If James had a quiet game in Madrid's attack, then he worked hard in defence. He has the complete package that his coach desires.
His importance to the team was highlighted by the fact that when he got injured for two months in a 2-1 victory over Sevilla in February, Real went on to lose four of the nine games they played without James Rodriguez, which ultimately proved crucial in their pursuit for the league title.
Initially many thought that James is an over-rated player, but the new Madrid signing Danilo, who played alongside James in Porto, was quick to say that James Rodriguez could be the best signing for Real Madrid in the past few years.
ADVERTISEMENT
Article continues below this ad
"I played alongside him at Porto for two years and I knew back then that he was a great player," Danilo told Marca. "Some people thought he was overrated and he has proven that he is not. He is one of Real Madrid's best signings of recent years."
While Ronaldo will continue to be the star of Madrid, and Bale will be the most expensive signing in the history of world football, James has shown in his first season at Madrid that he could be the man leading the world's biggest club, and would be crucial for new boss Rafael Benitez's plans of winning some silverware in the next season.