Angelique Kerber: The Rise of a Champion
Published 01/30/2016, 8:52 AM EST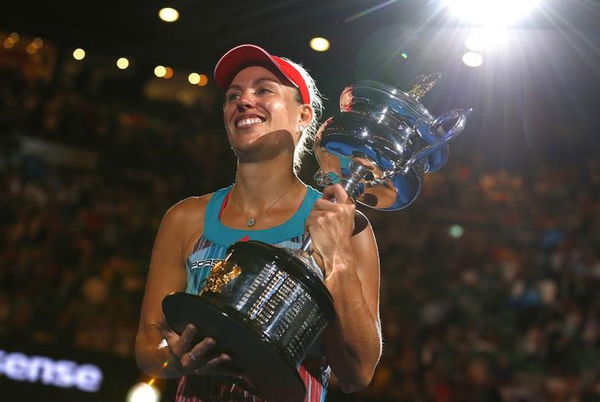 ---
---
She could have faded away as another Top 10 talent, who failed to win a major. Someone who had the potential in her game, but failed to jump the last hurdle. She could have, but she didn't!
ADVERTISEMENT
Article continues below this ad
Angelique Kerber took the hard road, grinded her way to achieve her biggest dream and when she finally saw that Wilson ball land past the baseline, she let herself go, lying there at the Rod Laver Arena after an incredible juggernaut, she knew she is the new champion.
At 28, Angelique Kerber was no youngblood waiting for breakthrough on the big stage. She entered as the seventh seed at the Australian Open but was hardly even considered as a dark horse by many tennis experts. And after facing match point in the opening round, not many questioned the expert's opinion.
ADVERTISEMENT
Article continues below this ad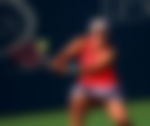 Since making her debut in 2003, Kerber didn't achieve anything substantial until the 2011 US Open, where she made way into her first ever GS semifinal, before losing out to the eventual champion Samantha Stosur. From that point on, it was an upward journey, breaking into the Top 10 and making the semis at The Championships in 2012. She kept her ranking steady for another couple of years, but a major silverware looked a bit far from the German's arms. For the first time since 2012, Kerber dropped out of the Top 10 following a loss to Schiavone in 2015, in Diamond Games.
That's when things started to look a bit wobbly. But later that year, Kerber went on to win the 2015 Family Circle Cup and regained the much needed confidence. She returned to the Top 10 after the French Open, thanks to a bit of luck as a fellow player failed to defend her points. But take nothing away from this gritty German, after crashing out in the opening round last year down under and almost replicating that horror story this year, Kerber grabbed the chance she was offered. And oh boy, hasn't she done justice to it!
Tonight's final was a perfect display of resilience and unparalleled determination. The thought of playing a first major final and that too against the greatest female athlete in the world, is more than enough to overwhelm a person. But the way Kerber handled herself on court, it looked like she had been doing this her entire life – chasing balls and hitting jaw dropping forehands in a Grand Slam final. Maybe she knew all the way long, that she will live the moment one day and the occasion never got the better of her.
ADVERTISEMENT
Article continues below this ad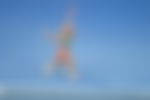 There were stages in the match that could have easily produced errors from her racquet, moments that could have forced her to doubt herself, moments that were too hot to handle even for a 21 time Grand Slam champion, but they were never good enough to breach through the brilliance that Angelique Kerber produced at the Rod Laver Arena- both mentally and of course, physically.
This individual performance may never be matched again this year, it was the finest the eyes have witnessed in a long long time and to do it against Serena Williams, makes it even more monumental. Having started her journey at the tiny age of 15, it was time that Kerber was rewarded for her efforts, it was time that she won her first major and what better way to do it than this.
ADVERTISEMENT
Article continues below this ad
Holding the Daphne Akhurst Memorial Cup aloft, Angelique Kerber stood under the flashing lights as the world stopped and applauded it's new champion!