The s1mple Story of a Counter Strike Global Offensive Professional
Published 05/04/2020, 1:52 PM EDT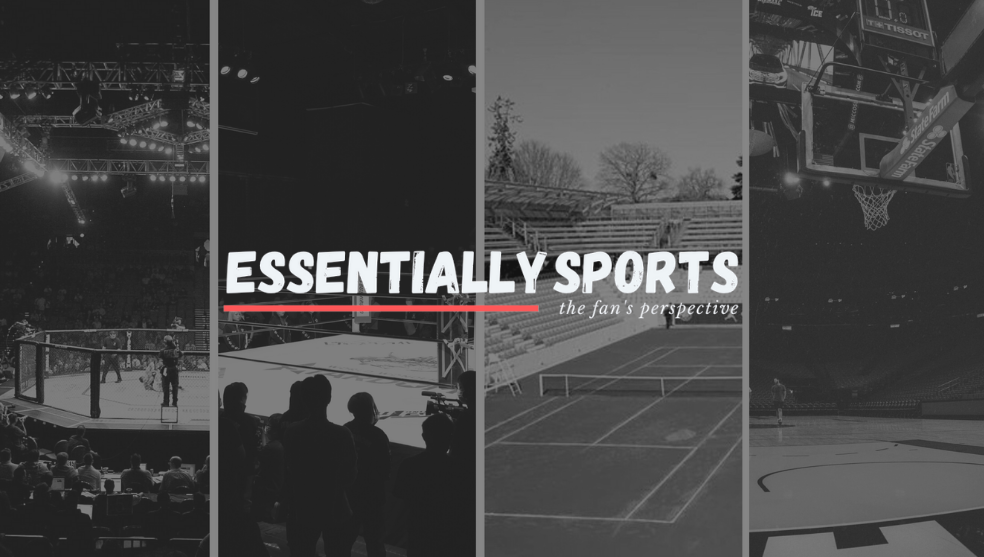 ---
---
How do you stand out in an era when eSports competition is just about at its peak with a huge pool of talent? By being the absolute best in the business, of course. The Counter Strike Global Offensive competitive scene has never been more popular and mainstream than it is today. Such popularity makes way for acceptance, and that acceptance has made professional CS: GO a viable career option. Naturally, there has never been a pool of talent as big as there is today, and yet there is one player who stands out. Oleksandr "s1mple" Kostyliev ranks among the very best in the business when it comes to the tactical shooter. Here is how he scaled the heights in CS: GO.
ADVERTISEMENT
Article continues below this ad
First Venture into Competitive Counter Strike Global Offensive
Born in Ukraine, s1mple was only four years old when he took to gaming. As the younger half of two siblings, s1mple had to content with what his brother allowed him to do in a game. The Kostye family had just one computer at home, so s1mple had to settle for operating the mouse while his elder brother took control of the keyboard when they played CS: GO. In hindsight, we can safely say this is where his aiming skills started to take shape.
ADVERTISEMENT
Article continues below this ad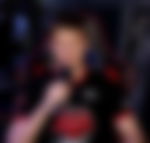 In 2013, s1mple took his first step into the competitive gaming when he made his semi-pro debut for a local team called the  Lan Dodgers. By early 2014, he had joined Courage Gaming, which gave him a platform to showcase his talent to a wider audience, in Europe. And while his reputation of a skilled novice grew, his relationship with his teammates deteriorated. Later in the same year, he would take another significant step in his pro career by signing for HellRaisers, a Ukrainian CS team with reputed players like markeloff and Dosia. HellRaisers, with the help of their new recruit s1mple, sent shockwaves in the community when they unexpectedly beat the best CS: GO team in the world, fnatic, in the group stage of the DreamHack Winter 2014.
ESL Ban
An untimely ban from ESL on s1mple followed, which compelled HellRaisers to boot the Ukrainian from their team. The ban on s1mple remains shrouded in mystery to this day. While some say it as for cheating, others say it was for some inflammatory comments against Germans.
Being banned from ESL meant that teams were reluctant to consider him for their rosters. What use is a player, even as talented as s1mple, if he could not play for them at one of the biggest competitive events? However, another Ukrainian team Flipsid3 Tactics realized his worth even with his ban. They decided to get him on board even if it meant getting a stand-in for him at ESL. Sadly, internal issues plagued his time in the team as his relationship with his team progressively grew poor over time.
His then captain, Andrii "B1AD3" Gorodenkyi spelled out exactly why the team struggled to get along with s1mple.
"The most annoying thing was when he was toxic. You could see that he was really toxic during the game and he was trying to infuriate you."
A Stint with Team Liquid
After quick stints with a few different teams, s1mple announced in July 2015 that he would take a break from competitive Counter Strike Global Offensive. While his decision did not really last too long, a period of uncertainty followed. S1mple was in and out of different teams, even standing in for his previous teams HellRaisers and Flipsid3.
His bond with Spencer "Hiko" Martin influenced his next move as he signed for Team Liquid from North America. Hiko had a different view of s1mple than most previous teammates.
"I don't want to say he's like the Michael Jordan of CS: GO, but he has the same superstar mentality where he expects everyone to show up on time, he expects everyone to show up with their best performance. He wants to win every practice like 16-0. He holds himself to a high standard and he holds everyone else to the same standard."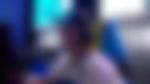 Team Liquid did have some very good runs in eSports, making the semifinals of the MLG Major Championship Columbus 2016. Even though they did not manage to win it, s1mple was named the MVP. With every passing event, his reputation simply grew. Despite a good team rapport and results with Team Liquid, s1mple decided to leave and go back to his home country. He confessed to missing his comfort of having his friends and family around. however, he agreed to stand-in for Team Liquid for one last time at the ESL One Cologne 2016. They made it to the grand final, beating fnatic in the semis, but lost out to Escape Gaming.
The Falling AWP
Over the years, s1mple has given us a horde of insane plays in CS: GO. Arguably the best one of his plays came in their semifinal against fnatic.

The Falling AWP graffiti will remain embedded in CS: GO history forever.
ADVERTISEMENT
Article continues below this ad
Greatest Counter Strike Global Offensive Player of All Time?
Following his departure from TL, s1mple realized his lifelong dream of representing Natus Vincere, replacing Danylo "Zeus" Teslenko. They did manage to win the ESL One New York 2016, however, a string of poor results followed. After multiple changes and a fair few poor results, Natus Vincere finally found success by winning major events like the StarSeries & i-League CS: GO Season 5, CS: GO Asia Championships 2018, ESL One: Cologne 2018. In most recent times, Natus Vincere has won S-tier events like StarSeries & i-League CS: GO Season 7 and Intel Extreme Masters XIV – World Championship (2020).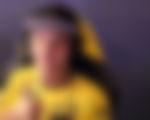 ADVERTISEMENT
Article continues below this ad
With s1mple finally looking settled into a team, you can expect Natus Vincere to win many more major events in the coming years.
On a personal front, s1mple sure has made a name for himself in eSports. He has already cemented his place in the history of CS: GO, and he is far from done yet. Quite easily ranking among the very best players of all time in the game, he could very well be the greatest CS: GO player ever. Had it not ben for his inability to get along with his teammates earlier in his career, s1mple would probably have had many more trophies already.