The Sad Tale of Casey Elliott – The Late Cousin of NASCAR Cup Series Star Chase Elliott
Published 03/05/2022, 12:06 PM EST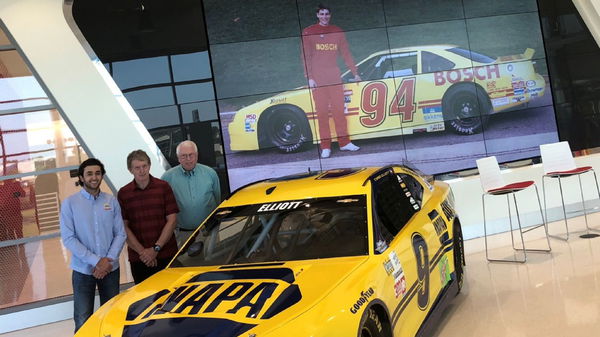 Bill Elliott and his son, Chase Elliott, are now household names in the NASCAR Cup Series. However, there is one Elliott who could have had his name up there. Tragically, Casey Elliott passed away at the age of 21 due to soft tissue cancer in 1996. Had he lived, would have turned 48 this year.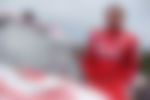 As for his NASCAR experience, he only competed in two Xfinity Series races in 1993 for Bill Elliott Racing. With his uncle's team, he finished 20th in his first race at Michigan and 44th at Charlotte Motor Speedway. Casey Elliott is the son of NASCAR engine builder, Ernie Elliott. This also makes him the nephew of Bill Elliott and Chase Elliott's cousin. Admittedly, Chase was barely a few months old when Casey died.
ADVERTISEMENT
Article continues below this ad
Casey was always involved in the sport, just like his cousin Chase Elliott
ADVERTISEMENT
Article continues below this ad
Even before he stepped into a racing car, the older second-generation Elliott was involved in the sport. Soon, the young Casey decided to take the plunge and compete. Needless to say, the oldest Elliott was on hand to watch his nephew's star begin to shine. Around 1990, the original second-generation Elliott began his racing career in the Late Model arena.
Later on, he elected to move up the ranks into the NASCAR scene. In 1992, he made his debut in the Winston South East Pro Series, and he announced himself with a bang. To be exact, he snatched pole position in his very first race, leading 171 laps out of 200. In the end, he finished in a hugely impressive 2nd place and continued to compete on a part-time basis.
In the span of two seasons in the South East Series, he enjoyed 22 stars. This included two Top 5s, eight Top 10s, and two poles. Soon enough, he had designs to enter the NASCAR Busch Series, now called the Xfinity Series.
ADVERTISEMENT
Article continues below this ad
In August 1993, Casey Elliott made his debut at Michigan, qualifying eighth. The best part was that he was a few spots away from uncle Bill Elliott. Despite the 20th place finish, he managed to finish ahead of his own uncle, in 34th.