"The Show Must Go On"- Dominick Reyes Responds to Jon Jones' Shocking Departure
Published 06/01/2020, 3:43 AM EDT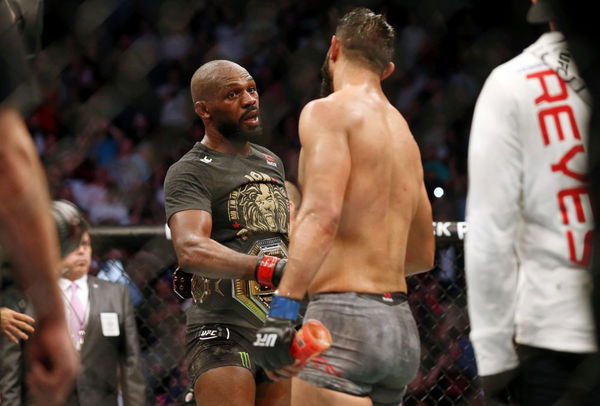 ---
---
Jon Jones took to Twitter to announce that he will be vacating the Light Heavyweight title. This sent shocks across the masses as one of the best to ever reign over the division decided to relinquish his throne uncontested. Of course, while the whole UFC Universe has a lot of emotions attached to this news, there is one person who has a lot to lose with this news. Dominick Reyes.
ADVERTISEMENT
Article continues below this ad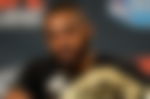 As soon as Jones announced the news on his Twitter, Reyes responded with a Tweet of his own.
ADVERTISEMENT
Article continues below this ad
Reyes wrote: "Disappointing if it is true and he is serious, but the show must go on."
This news undoubtedly must be extremely disappointing for Reyes. "The Devastator" locked horns with Jones this February. Even though Jones won via unanimous decision, fans and media outlets argued that Reyes was the deserving winner.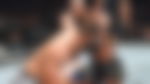 After having come that close to beating the legendary Jones, Reyes demanded a rematch. And without a question, due to the controversy that their first match stirred up, Dana agreed to the requirement of a rematch.
Reyes was knee-deep in preparation for the Jones rematch. He was looking forward to meeting him inside the Octagon again and beating him, thus creating a moment of history by beating the GOAT. However, Jones' recent announcement has thrown a huge wrench into Reyes' plans.
Jon Jones says 'Jan Blachowicz vs Dominick Reyes' next for Light Heavyweight title
In the series of Tweets with his proclamation of vacancy of the LH title, Jones said that Jan Blachowicz will fight Dominick Reyes for the Light Heavyweight Division to receive a new champion.
Both Jan and Reyes were in competition to face Jones next. While Reyes was preparing for a well-deserved rematch, Jan put down Corey Anderson at UFC Fight Night 167.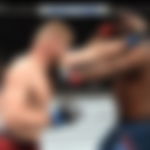 Thus, this does seem like the most likely matchup for the crowning of a new Light Heavyweight Champion.
ADVERTISEMENT
Article continues below this ad
Nevertheless, there is always the possibility of Jones returning after successful renegotiations with the UFC.
Where do you think the future of the Light heavyweight division stands?
ADVERTISEMENT
Article continues below this ad