The Singles And Doubles Transitions of WTA Players
Published 07/29/2019, 10:40 AM EDT
By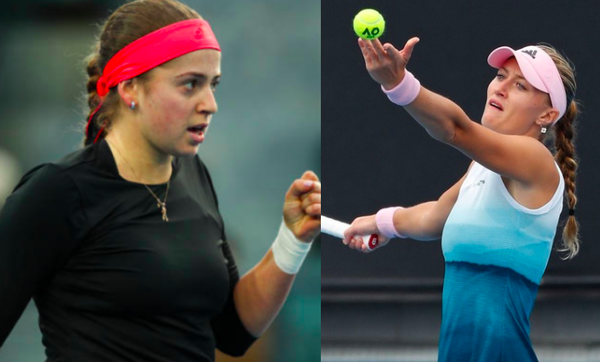 The doubles discipline of tennis isn't followed as much as the singles track of the sport. Some of the WTA players reached the niche on the singles track and later they were unable to persist their form in the singles domain and then continued to excel on the doubles courts. They pick-up the different skillset and strategies which the doubles game demands and continue to serve the WTA circuit. The following WTA players are:
ADVERTISEMENT
Article continues below this ad
Jelena Ostapenko
She is known for winning the French Open 2017 title. Ostapenko concentrated in singles during her debut in Grand Slams, and she did not focus emphatically on the doubles courts. After cracking into the top five singles rankings in 2018, Ostapenko's singles career suffered drastically.
ADVERTISEMENT
Article continues below this ad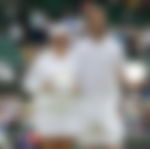 Nevertheless, she has claimed titles on the doubles track and striving to win more. The Latvian had some amount of experience in the doubles circuit as she has won eight ITF titles. Recently, she reached the doubles quarterfinal at French Open 2019 and she was mixed doubles finalist at Wimbledon 2019 and she is presently dwelling on a career-high ranking of World Number 31 in doubles.
Kristina Mladenovic
While the Frenchwoman, Mladenovic was achieving her personal best results in the singles circuit by reaching the quarterfinals at the French Open and the US Open. Simultaneously, Kiki's title count was rising in the doubles sector. She was one amongst the top ten WTA players but couldn't stay there for a long time and her singles form declined.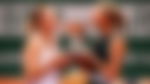 However, she won multiple Grand Slams in doubles and her latest win being the French Open 2019 doubles crown and post her Paris major win, Mladenovic turned World Number one in doubles and perseveres to excel on the doubles track.
Mladenovic's flair in doubles tennis was prevailing before the time she turned professional. Mladenovic's doubles breakthrough came during the Rogers Cup 2012 and a year later, she was mixed doubles champion at Wimbledon where she was in tandem with Daniel Nestor.
Sania Mirza
She established herself as the World Number 27 in 2007 but struggling with injuries and form her performance in singles dwindled. She was the only top 100 singles WTA player from India and later, she specialized herself in the doubles track.
Sania has played doubles since her junior days in tennis and also won the Wimbledon juniors doubles title and later she had extraordinary achievements in the doubles discipline.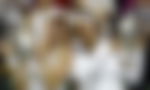 Mirza is career slam champion in doubles, and her major breakthrough came in the year 2009. She lifted up the  Australian Open title alongside Mahesh Bhupathi. With her offensive style of tennis, she has not just won Slams, Mirza has clinched numerous medals for India in doubles tennis at Asian games and other events.
She had a thriving partnership with Martina Hingis in 2015 and 2016. They collected numerous titles and extended their match winning streak to 41. Also, they picked up three Slams in a row, beginning from Wimbledon 2015 to Australia Open 2016.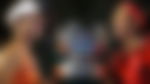 Sania Mirza turned World Number one in doubles and till date, she has won 41 titles in the doubles discipline.
Ekaterina Makarova
Former World Number eight in singles, Ekaterina Makarova was triumphant in the singles domain and made Grand Slam appearances in semi-finals and quarterfinals but her injuries led to a slump in her singles rankings.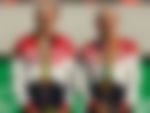 Despite her decline in singles, she has been victorious on the doubles track and managed to achieve the World Number one spot in 2018. She has won four Grand Slams in the doubles discipline and also claimed the Gold medal at 2016 Olympics in tandem with her compatriot, Elina Vesnina.
Coco Vandeweghe
Former World Number nine, Vandeweghe made decent runs on the singles track, but her injuries made her stay in singles circuit inconsistent. The US Open 2018 doubles title happens to be her most significant achievement and recently she returned from her injury hiatus.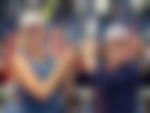 Some of the WTA players began their careers as a doubles specialist and later they showed up significantly on the singles track. 
Samantha Stosur
The US Open 2011 champion, Samantha Stosur has been balancing her singles and doubles tennis ever since she turned a professional. She was doubles World Number one in 2006. Stosur is a career slam champion in doubles and her doubles title count extends to 26.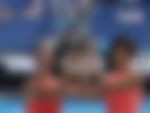 She has been struggling with her form in the midst of the pinnacle point of her career, nevertheless, the 35-year-old Australian is excelling on the doubles. She recently won the Australian Open 2019 doubles title.
Vera Zvonareva
The Wimbledon and US Open finalist in 2010 and the Olympic bronze medalist in 2008, Zvonareva was an established player on the doubles circuit before she came into limelight in the singles disciple. After turning professional in 2000, she collected three doubles Slams until 2006.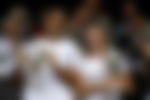 She dealt with a series of injuries in her career and later, she claimed the Australian Open 2012 doubles title. She came back from her injury and pregnancy hiatus, in 2018, she won her first WTA doubles final in six years and her first title as a mother at St. Petersburg Ladies' Trophy.
Aryna Sabalenka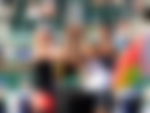 One of the famous names amongst the WTA players, Aryna Sabalenka manages both singles and doubles tracks of tennis. She played doubles tennis in the junior circuit, and her doubles triumph was at peak this year. Sabalenka claimed the Sunshine Double in doubles with the partnership of Elise Mertens. Also, she reached the doubles quarterfinals at Wimbledon 2019 and Sabalenka is Wold Number 11 on the singles list. 
Elise Mertens
The Belgian's doubles breakthrough began in 2018 when she won the singles and doubles title in Hobart. After winning some more titles she made it to the doubles finals at US Open 2018. This year she achieved her biggest doubles win, as she claimed the Sunshine Double in doubles by teaming up with Aryna Sabalenka.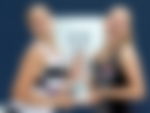 Her graph on the singles track has been teetering, but the doubles World Number four, Mertens is consistent on the binary track of tennis.
Barbora Strycova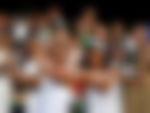 The Czech, Strycova reached her first-ever Slam semifinal this year at Wimbledon, but her results have been notable in doubles tennis. This year after her Wimbledon win with Hsieh Su-Wei, Strycova attained the top ranking on the doubles chart. She has won 27 titles in doubles title date.
Hsieh Su-Wei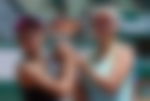 She is well known for her ferocious style of tennis on the singles track and she has been playing doubles since her early days in professional tennis. Before her French Open win in 2014, Hsieh was ranked doubles World Number one and besides that, she has won two Wimbledon titles in 2013 and 2019.
However, in this list of doubles and singles transitions, a few WTA players, presently dwelling on the circuit have managed to balance their singles and doubles tennis and they have been doing ever since they began playing tennis. These ladies can be become the next Martina Navratilova by winning titles in every domain of tennis.
Serena and Venus Williams
The American tennis player, Serena Williams has unprecedented records on singles and doubles disciplines of tennis. Along with her sister Venus, Serena has won 14 Grand Slam titles, which incorporates five Wimbledon titles, and besides that, she has two majors alongside Max Miriyi.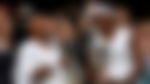 She is still seen on the doubles and singles courts and gives her best in every point she plays. Also, she has won three Olympic gold medals in doubles in Sydney, Beijing, and London. Serena was ranked Number one in doubles in 2010.
Venus has a similar narrative to Serena and their partnership has created new records and bars in the field of WTA tennis. Besides her Career Slam records in doubles tennis, Venus has more one Olympic medal than Serena, as during Rio Olympics she achieved the silver medal in the mixed doubles category. The same year as Serena, Venus was ranked Number one in doubles.
Victoria Azarenka
She was a sensation in tennis since her junior days, as Azarenka won Australian Open and US Open juniors. While she was champion and Number one on the singles junior circuit, she established herself to be Career Slam champion in the doubles junior circuit. Azarenka is one of the rarest calibers amongst the present WTA players, who is sailing on both singles and doubles boats of tennis.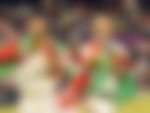 In her initial years on the senior circuit, the Belarusian, Azarenka dwelled decently on the singles circuit and simultaneously she produced thriving results on the doubles domain of tennis. Multiple times the aggressive base-liner, Azarenka made it to the Slam finals in doubles and she was mixed doubles champion at the US Open 2007 and French Open 2008.
ADVERTISEMENT
Article continues below this ad
Former World Number one, Azarenka won Grand Slams and Olympic medal on the singles track and she went on to clinch the Olympic Gold medal at London Olympics 2012 in the mixed doubles event. She was ranked as World Number seven in doubles.
Ashleigh Barty
Australian World Number one, Ashleigh Barty sealed the summit spot in tennis after she switched her career from cricket, she is not just excelling on the singles track, her doubles endeavors have also been smooth. Barty had similar results in the junior circuit as well, she has claimed expertise in both singles and doubles since she was a naive teenager. 
ADVERTISEMENT
Article continues below this ad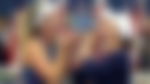 Barty was the US Open doubles champion in 2018 and this year, also her tandem with Azarenka has been flourishing. She is ranked Number one in singles and Number six in doubles and the former cricketer has perfectly balanced her tennis in both the domains.