The Success of Among Us Explained Through Data
Published 09/25/2020, 11:42 AM EDT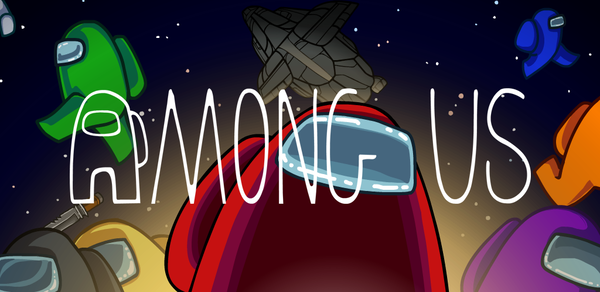 ---
---
Developers InnerSloth came out with Among Us back in June 2018. However, for the first two years, the game didn't see an inch of success. There were times when the game had no users and servers sat idle. From that point, how did the game rise to become one of the most popular games in the world? How did the game progress in terms of daily active users? What were the highest and lowest points of the game? What is the most popular platform for the game?
ADVERTISEMENT
Article continues below this ad
All these questions were answered by 'Forte', the developer in-charge of the severs of Among Us. His response came after popular streamer Jack 'Courage' Dunlop shared statistics about the game. Courage tweeted about how the game rose from an average of 8.2 players in its first 6 months to 388,385 players on Steam.
Among Us released in November 2018…

In its first 6 months, it had a peak average player count of 8.2 people

Yesterday, it peaked at 388,385 players on Steam. It's currently the 3rd highest played game, the most viewed game on Twitch, and is taking over YouTube

Never give up.

— Jack "CouRage" Dunlop (@CouRageJD) September 20, 2020
ADVERTISEMENT
Article continues below this ad
However, an artist working for InnerSloth responded to Jack with a clarification saying that this probably is incorrect. She stated that the game definitely had more than 8.2 average players in the first six months. She also said that Korean and Brazilian streamers were behind the initial popularity of the game. However, she added that she was uncertain about the exact numbers. Thus, she tagged Forte for precise data.
I need to verify with @forte_bass but I'm pretty sure we had more than 8 concurrent players playing in the first 6 months. 😅 Among Us was first popularized by Korean and Brazilian streamers earlier on. Still an encouraging message, it's crazy to see the numbers today! https://t.co/5Z8lePqU4N

— AMY ✨ (@aemuuu) September 24, 2020
Among Us Data Shows Around 60mil Active Users
The first tweet posted by Forte highlighted the activity in the starting few months of the game. The data was from before InnerSloth released the game on Steam. There were two graphs comparing before and after the first big wave of success for the game.
Early on the maximum users that played the game in a single day were 25. This rose to above 1800 when the game first got 'successful'. Forte stated that they already started facing server issues at this point in time since they never expected so many players. However, InnerSloth had no idea of what was coming.
I don't have continuous CCU data going all the way back, but I do have DAU.
Daily Active Users = # of unique people who start the app per day. Never less than CCU, usually ~20 x CCU.

First graph is silly because going viral is exponential and I can't chart it against log. pic.twitter.com/ULdmg4j7Gr

— Forest (@forte_bass) September 24, 2020
ADVERTISEMENT
Article continues below this ad
In a later tweet, Forte attached a graph showing that in September 2020, the Daily Active Users od the game, i.e., the number of unique people who started the app per day had gone up to 60 Million. These included all the platforms such as Windows, iOS, and Android.

ADVERTISEMENT
Article continues below this ad
The data indicates that the majority of the players are playing on an Android device followed by iOS. Moreover, only a few access the paid version of the game on PC. It was inevitable that the game would face server issues since the developers weren't even expecting a few thousand players and instead they got millions. Forte included a message for the players while concluding this Twitter thread. He said, "Thank you all again so much for playing. We're gonna make it even better."
We have already received the news that InnerSloth has canceled the sequel and is instead going to focus on Among Us 1. It remains to see how long will it take them to fix the servers. However, regardless of anything, it is a big achievement and one to be proud of.
Trending Stories