The Troubled Life of Corpse Husband
Published 03/29/2021, 10:30 AM EDT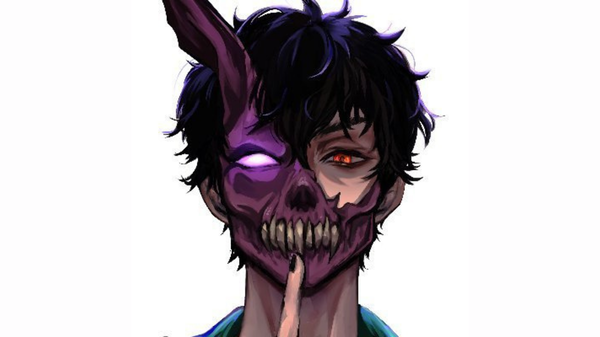 ---
---
Looking at his streams now, it would be hard to imagine the things Corpse Husband has gone through. The face behind the eye-patch-wearing avatar remains a mystery for one too many reasons. Like most successful YouTubers, Corpse, too, had a horrible life growing up. Naturally, he had very high motivation to turn his life around.
ADVERTISEMENT
Article continues below this ad
Corpse has always been popular with his fans, even before he played Among Us. The YouTuber narrated horror stories on his channel, and his deep and eerie voice was an added benefit. However, not many people know that his voice results from a chronic medical condition called GERD.
As a symptom of GERD, Corpse Husband has constant acid refluxes that irritate his throat. This irritation is what makes his voice deeper and heavier. There is a similar story behind his eyepatch too. The eyepatch is not just a fancy addition to his avatar, but it serves a real purpose.
ADVERTISEMENT
Article continues below this ad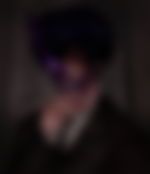 Sitting in front of screens for long durations is extremely damaging for Corpse, whose eyes are sensitive to light. Therefore, even while streaming, he sits on his setup wearing an eyepatch to protect his eyes.
Is Corpse Husband doing a face reveal soon?
Corpse has had a rough childhood where his father bailed out on their family pretty early. Even with his mom being the only one raising him, he somehow never got the opportunity to get close with her. Years later, Corpse Husband is completely separated from his family and doesn't even talk to them.
ADVERTISEMENT
Article continues below this ad
All these years have led to Corpse developing serious anxiety issues. Something that he has often talked about has been how he loves to stay isolated and doesn't step out of the house too often. Naturally, his answer when a fan asked him how his quarantine went was, "I lived exactly like this before."
With such severe anxiety issues, coming out in the open is extremely difficult for Corpse. He wants to do what he loves while keeping the fame as far away as possible. In fact, the streamer also reached out to pop singer Billie Eilish, wondering how she deals with all the attention.
Fortunately for Corpse Husband, in the last few months, he has found amazing friends. Sykkuno, Valkyrae, Toast, and all others have supported him a lot through tough times, and he finally seems to be in a good place.
ADVERTISEMENT
Article continues below this ad
ALSO READ: "Exactly What You Thought It Was Going to Be"- Corpse Husband Describes Meeting Sykkuno