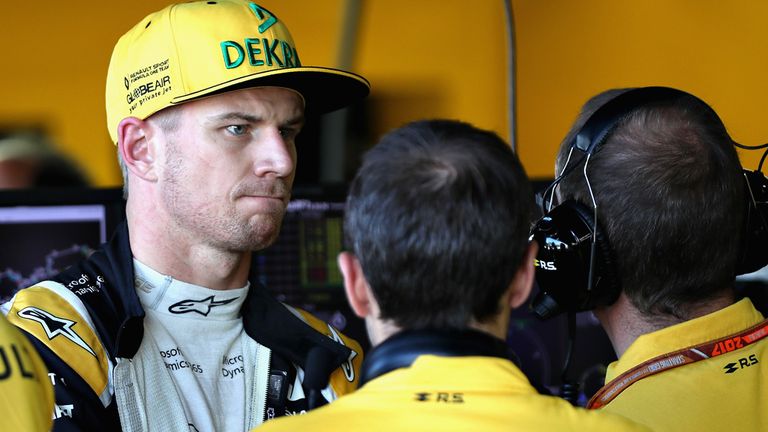 In Singapore, Nico Hulkenberg made an unfortunate record his own. The most consecutive race starts without a podium. 129 starts to be exact. And Singapore epitomizes the career of Nico Hulkenberg, a DNF while running in the contention of a podium.
The German arrived in Formula One blitzing the junior categories. In fact, he remains the latest driver to win the GP2 series in his rookie year. The feat is still unrepeated even after 7 years.
His early years in Formula One were full of promise. The sensational pole position in Brazil in mixed conditions driving for Williams. Mind you the 2010 Williams had no right being there.
In 2013 driving for a dog of a Sauber, he showed brilliant battles all year long. His stock had risen so much so that he was linked with both Ferrari and Lotus from next year onwards. Rumors were rife that Ferrari was so much interested in him that a pre-contract had already been signed and had blocked his move to Lotus.
However, the Ferrari announcement never came. Some say that his height which translates into more weight became a deterrent factor. Given the new V6 formula made driver weight a big issue, Hulkenberg's 184ft frame did no favors to him. There were also rumors that it was Fernando who vetoed the German's move to the Scuderia. It was said that Fernando found Hulkenberg's driving style very similar to his own and simply didn't want any in-house competition.
But ever since then, Hulkenberg's career has been only a tale of thereabouts. His Force India years established him as a solid and consistent performer. But team-mate Perez's podium runs and the absence of his own over the course of 3 years meant his goodwill has been reduced to that of a Journeyman.
The new regulations do present a ray of hope as they take away the biggest weakness of Nico Hulkenberg i.e. Tyre conservation. Nico may have fulfilled his dream of driving for a manufacturer but the Renault is still a couple of years away from being a podium contender.
In the meanwhile then, let's take a view of Hulkenberg's missed opportunities that could have allowed him to stand on the podium:
2012 Belgium
That year's Belgian Grand Prix is best remembered for the Grosjean shunt. But courtesy of it, many of the backmarkers climbed to good spots. Nico Hulkenberg climbed from 11th to 3rd behind Kimi Raikkonen. The young German soon passed the Finn and a net P2 was very much in the cards. But Kimi undercut Nico to take P2. Nevertheless, a first podium finish was still possible. But fate had other intentions. A fast charging Vettel who was behind the duo undercut both in his faster Red Bull and Hulkenberg ended just shy of a podium.
Muktesh Swamy
A Petrol Head, Traveller, Writer and Philosopher. Who do you wanna meet?