The Unprecedented Records of Novak Djokovic
Published 12/26/2019, 8:33 PM EST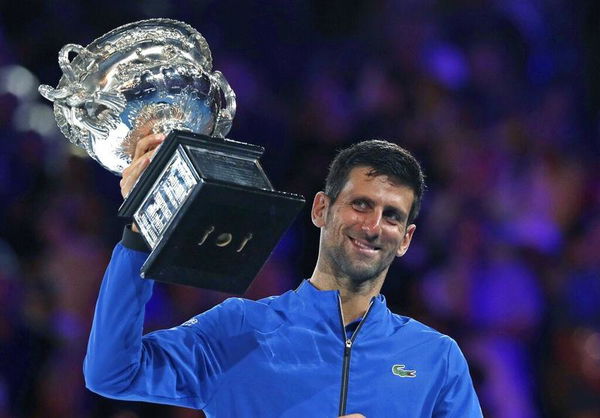 ---
---
 Novak Djokovic kicked off the decade as the 'sick man' of the ATP Tour. His match at the Australian Open 2010 QF was a repeat of his 2008  final at the event – against Jo-Wilfried Tsonga. He had won the 2008 final for his first major title. At the 2010 QF, distraught by vomiting and breathing problems, Djokovic suffered a five-set defeat.
ADVERTISEMENT
Article continues below this ad
The spirit and determination he displayed in fixing his health issues in 2010 were remarkable. His stunning transformation made fans and pundits drop their jaws in awe. 
Grand Slams Milestones of Novak Djokovic
ADVERTISEMENT
Article continues below this ad
He may have had a dizzy beginning to 2010 but he certainly concluded the decade as one of the best players on the ATP Tour. He still strives to maintain that niche. His choice of following a gluten-free and dairy-free diet made the difference across all the parts of his game.
Djokovic has made and broke numerous records this decade which includes him surpassing the Grand Slam tally of his idol Pete Sampras. He also managed victories against his arch-rivals Roger Federer and Rafael Nadal on their preferred surfaces.
Holding all four Grand Slam titles at once – 'Nole Slam'
With his French Open 2016 finals victory over Andy Murray, the Serb culminated his 'Career Slam' reverie. He also became the second man (after Rod Laver) in the history of Open Era tennis to hold all four Grand Slams at once.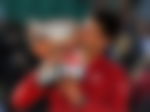 This was arguably the most special moment of his career with him experiencing history. To achieve his goal, Novak previously played arduous matches against Federer at Wimbledon and US Open 2015 finals.
"It's a thrilling moment," Djokovic conveyed after creating his heroic record. "One of the most beautiful I have had in my career. It's incredibly flattering to know that Rod Laver is the last one that managed to do that. There are not many words that can describe it. It's one of the ultimate challenges that you have as a tennis player."
Djokovic's unreal tennis and dominance during the years 2015 and 2016 was simply insurmountable. And for the years to come, no tennis professional may come closer to the magnitude of success he reached.
There was a different cherry on top of the cake called the Nole Slam. All 4 Grand Slam wins from Wimbledon 2015 going all the way to French Open 2016 came on three different surfaces.
This made Novak a holder of another unique record – he is the only tennis player to hold all four Grand Slam titles on three different surfaces at once.
Longest Grand Slam finals
The two of the sport's greatest warriors Novak Djokovic and Rafael Nadal fought tooth and nail for five hours and 53 minutes for the Australian Open 2012 title. This physically taxing match also set the record for the longest-ever Grand Slam final in tennis.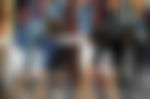 Djokovic defeated Nadal 5-7, 6-4, 6-2, 6-7(5), 7-5 in an epic finale. Certainly, that day both of them had won the hearts of the tennis followers. During the trophy ceremony, two of them were worn out and were unable to stand on the court after her history-making performance. 
"Rafa, you're one of the best players ever, one of the most respected players on tour. We made history tonight; unfortunately, there couldn't be two winners tonight. I wish you all the best for this season and I hope that we will have many more finals like this," Novak expressed after his historic win.
Eight Australian Open titles
In 2018, Roger Federer tied with Novak Djokovic's mammoth record of six Aussie Open titles. However, in the year 2019, the Serb broke that record and became the only player to win seven Melbourne majors. He beat Rafael Nadal once again in the finals. Novak also won the Australian Open 2020, defeating the young Dominic Thiem in the finals. Subsequently, he became the first player to win eight Australian Open titles.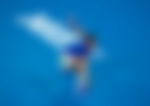 Other records
Djokovic is the only player to win two Major titles after saving match points.
He has thrice amassed a winning streak of more than 26 matches. His current win streak also extended beyond 20 matches before the Coronavirus pandemic hit.
He is the only player to win 30 consecutive Grand Slam matches and the youngest player to reach all four Majors semifinals consecutively.
On the major courts, he is the only player to reach seven consecutive hardcourt finals.
ATP World Tour Finals
From the years 2012 to 2015, Novak Djokovic was unstoppable on the English hardcourt. In the deep end of the season where most players usually suffer from some kind of minor or major injury, Novak won four consecutive championships on London's O2 Arena.
This record also gave him 15 consecutive match wins at the season-ending Finals, which remains unbroken till date.
ATP Masters 1000 Milestones of Novak Djokovic
The term 'Golden Masters' refers to having won all the nine ATP Masters 1000 titles. To no one's surprise, Novak Djokovic is the only player who has accomplished that feat.
During the Cincinnati Open 2018, Djokovic defeated seven-time Cincy champion, Federer, in the finals. With this win, he became the first player in the 28-year history of ATP World Tour Masters 1000s to win all 9 elite tournaments. Before that final, Djokovic had lost three finals to Federer on the same court.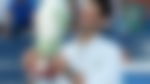 "Congratulations Novak on writing history. It's an amazing effort not just today but your whole career to get to this point. It's an amazing achievement. You should be very proud. Well done," Federer praised his greatest adversary. 
The Cincy title also earned him a 'Big Titles Sweep' tag as he won all 14 top-tier tournaments on the ATP Tour.
Djokovic has won the highest number titles on the Masters 1000 courts of Shanghai and Paris. He has won China's most prestigious tennis tournament four times in his career and the Serb is the unprecedented 'King of Paris-Bercy' having won the title five times.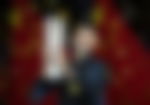 Djokovic is the only tennis player to win 6 titles in a single season and a total of 25 hardcourt Masters titles.
You May Also Like – Rafael Nadal Records – A Look at Nadal's Insurmountable Feats
World Number 1 ranking
ADVERTISEMENT
Article continues below this ad
As of date, Novak Djokovic has held the top spot for 282 weeks. In the year 2016, he gained the highest number of points (16,950) accrued in ATP rankings as World Number one.
Career Prize Money
In the year 2015, the Serb earned prize money of  $21,646,145 from the ATP Tour. That gigantic sum was the highest ever prize money won by a tennis professional in a single season.
ADVERTISEMENT
Article continues below this ad
After his 'Nole Slam' in 2016, he became the first player to enter the club of  $100 million in prize money.
Consequentially, ATP declared him as the all-time prize money leader on the Tour in 2018.