"The Video Resonated With a Lot of People and Me Too" – Roger Federer Opens Up on Surprising Rooftop Tennis Girls
Published 08/05/2020, 6:27 AM EDT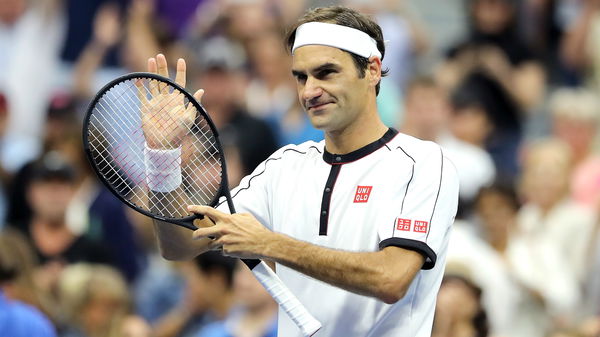 ---
---
Roger Federer surprised the Italian girls whose rooftop tennis video went viral, with a special visit to their hometown. Vittoria Oliveri, 13, and Carola Pessina, 11, played a tennis match on the rooftops of neighboring buildings in Finale Ligure in Italy during the lockdown.
ADVERTISEMENT
Article continues below this ad
Their video went viral, garnering millions of views, and caught the attention of their idol Roger Federer as well. "Roger Federer – if I were to meet him, I would jump on him, or I would be starstruck," Vittoria said.
Roger Federer surprises rooftop tennis stars
ADVERTISEMENT
Article continues below this ad
They were in the middle of yet another interview and were in disbelief when the Swiss great came from behind a curtain to surprise them. Federer then played some rooftop tennis with the two girls before inviting them for lunch.
He also took pictures with them and shared a few laughs, making it a memorable evening for the youngsters.
"When I saw the video on social media from the girls, I thought what a wonderful idea. The passion does not go away just because of a lockdown. The video resonated with a lot of people and with me too," Federer said in a behind-the-scenes video posted by Barilla on Instagram.
"I turned around and saw him and it was very weird. I didn't think it was real. I thought he was a mannequin," Vittoria said.
Carola could not hide her excitement as well after seeing Federer. "Seeing him on TV is different than seeing him in person. He is really fun, nice, and very kind," Carola added.
Played tennis after a long long time, says Federer
"The encounter with the girls was very nice for me. It was an extraordinary place to play on the rooftop with them. Of course, I had seen it on social media but then to be here in person at this location where they played was great," Federer said further.
ADVERTISEMENT
Article continues below this ad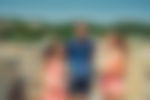 The 20-time major winner went on to add that it was the first time he played in a long time and had a great time. "This was the first time in a long long time that I played tennis again. This is why we lost a lot of balls going down on the trucks," Federer said.
"With Vitoria and Carola we were laughing a lot. They could not believe I was making so many mistakes. That was the beauty of it today that actually I wasn't better than them today. They were better than me sometimes," Federer expressed. "They had the home-court advantage here. Not me," he joked.
ADVERTISEMENT
Article continues below this ad
Source – Barilla-Instagram