The Wait Is Over! Crysis Comes Back From Slumber
Published 04/17/2020, 8:56 AM EDT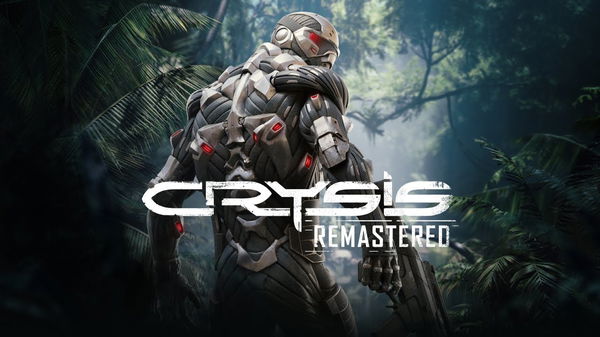 ---
---
A masterpiece of the first-person-shooter genre, Crysis, is finally up for a remaster. Earlier this week, we reported that a new Crysis game might be on its way sooner than later. The official Twitter handle for the game, earlier this week, hinted us about a comeback. After three years of dormancy, it posted a couple of cryptic tweets. Now, it's officially revealed by the same Twitter account that Crysis will indeed get remastered.
ADVERTISEMENT
Article continues below this ad
What Are Crytek's Plans For Crysis?
Initially, Crytek's plans for Crysis leaked mistakenly. They were making a comeback by revealing a remaster for their video game. Specific screenshots related to it reportedly put up in the beginning and then swiftly taken down from the developer Crytek's website.
ADVERTISEMENT
Article continues below this ad
The Remastered version will be accessible for PC, PlayStation, Xbox, and, for the very first time, Nintendo Switch, as stated by the game's official Twitter handle. Moreover, the game will implement revamped graphics and high-quality textures by virtue of Cryengine's native hardware and API-agnostic ray tracing solution. 
As for the announcement trailer, it is only a teaser-trailer.
With a handful of scenes featuring in it, the only exposure we get is Nomad in a jungle environment. The footage commences with a bunch of clipped comments asking whether the developers will be remastering the inaugural game in the Crysis trilogy. Accompanied by a very brief shot of the protagonist Nomad wearing a nanosuit. As a voice on the radio assures that "it looks like you're back online."
The trailer ends with a visual establishing how Crysis Remastered was made using Cryengine.
ADVERTISEMENT
Article continues below this ad
What Can We Expect In The Remake?
The footage in the announcement trailer released on Crysis' twitter looks better than Crysis Modded. An improved lighting system, upgraded textures, and better vegetation meshes are evident from the footage. 
Hopefully, Crytek manages to do a tremendous optimization job for the remaster. Since Nintendo Switch is sub-par compared to other platforms, this aspect will significantly be important. The API-agnostic ray tracing should allow some implementation even for the Nintendo version, although it will probably not get all the graphics updates planned for PC. 
ADVERTISEMENT
Article continues below this ad
However, the lack of information provided as to precisely when fans can expect the game for an official launch.
Trending Stories