The Worst Free Throw Shooters in the NBA
Published 02/20/2018, 4:28 AM EST
By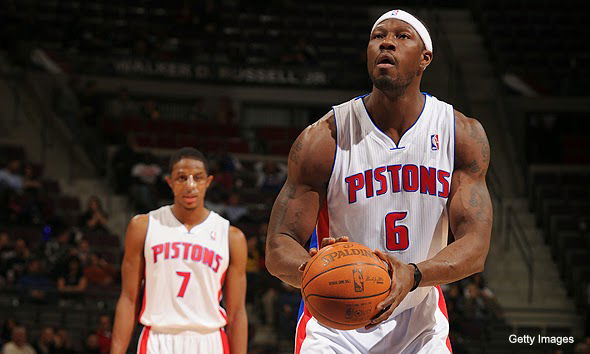 Andre Drummond, DeAndre Jordan and Dwight Howard are some of the most prolific rebounding and scoring players in their respective teams. Each of them is capable of scoring more than 10 points a game and grabbing 10 rebounds in a single game. Yet another thing that they have in common is that they are really poor free throw shooters.
ADVERTISEMENT
Article continues below this ad
So, we take a look at some of the worst free throw shooters in the history of the NBA.
Only players who have made at least 100 appearances in the NBA are considered. 
ADVERTISEMENT
Article continues below this ad
10. Bill Russell (56.1%)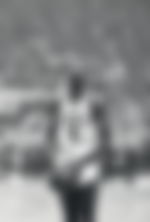 Russell is the only player in NBA history who has more NBA Championship rings than fingers. The leader of the Celtics Dynasty, he was one of the most accomplished defensive centres in the sport. He is second in all time rebounds scored and was a fairly reliable scorer, especially during the clutch moments of the game.
However, he wasn't as well known for his field goals (at 44%, its on the lower side for the centre,) and he had a 56.1% accuracy, which is the among the lowest of free throw performances. Yet he was not as heavily fouled as rival Wilt Chamberlain.
Russell, whose accuracy is not as bad as the other people on the list, coupled with his incredible athleticism meant he was not fouled as much. Russell would convert 3148 of his 5614 Free throws over his career that led him to 11 Championships.
9. Greg Anderson (55.7%)
A 12 season career saw Greg Cadillac Anderson play with San Antonio, Atlanta, Milwaukee , New Jersey and Detroit. A good power forward, and a good defensive rebounder, Anderson was also a good career shooter, having an effective field goal percent of nearly 50%.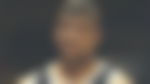 His Free throw shooting was just marginally better at 55.7%, converting 929 of 1668 free throw attempts, making him one of the top 10 worst free throw shooters. The early parts of his career he was able to shoot well over his average, before diminishing over the latter stages of his career, including a career low 6 out of 25 attempts as a bench player for San Antonio during the 1995-96 season.
8. Shaquille O'Neal (52.7%)
A player likely to be inducted into the Hall of Fame in 2016. Shaq was part of the first show time lakers team in the 2000s after an early successful stint in Orlando. He would then move to Miami, Phoenix and Cleveland before finishing with the Celtics and 4 championship rings. He was the most dominant centres during his era, and a prolific shooter and scorer, scoring well over 23 points a game throughout his career with a 58% field goal accuracy.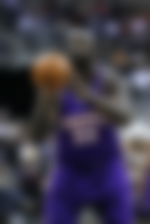 Yet, Shaq was a poor in game free throw shooter. His accuracy of 52.7% made him the victim for intentional fouls late games, allowing the opposition to return. The fouling on Shaq was coined as hack-a-shaq. The lowest point came, when he all 11 free throw attempts against the Seattle Supersonics in 2000, a NBA record.
It did prompt the league to consider changing the rules as it was used relentlessly during the 2000 NBA Playoffs, but did not come to fruit, as the matches in discussion, saw the Lakers win.
Shaq claimed it was a mental issue as he could shoot 80% of his shots in practice. In only one season, 2002-03 season, he was able to average over 60% from the free throw line, with 8 seasons below 50%. Such was the employment of the Hack-a-shack, in the entire history of the NBA season, Shaq is one of 4 players to have attempted more than 11,000 Free throws in his career (5 place is Kobe Bryant who has not even reached 10,000). Along with Wilt Chamberlain, he is the only player to have missed over 5000 Free throws, as he has scored 5935 out of 11,252 attempts.
If there was one positive free throw performance for Shaq, he once shot 13 of 13 from the line on the last home game of the 2000-2001 NBA regular season against Denver.
7. Bo Outlaw (52.1%)
"What's that, some kind of hamburger?
That's what Bo Outlaw said after he recorded his first career triple double in a game for Orlando against the New Jersey Nets (now Brooklyn Nets). A Power Forward who spent most of his time with Orlando along with Stints at Phoenix and Memphis and Clippers.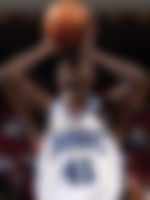 While mostly a bench player (he started approximately 1/3 of his 914 games) he was a good defensive and offensive asset, shooting nearly 57% from the field. Yet he has been as known as one of the most poor free throw shooters in the NBA. He has scored 52% of his free throws, hitting 957 of 1837 attempts from the line.
Luckily, it would not be that much of a liability for his team as those containing the likes of Shaq or Chamberlain, who would be critical to their team in the dying stages.
6. Wilt Chamberlain (51.1%)
Arguably, the greatest scorer in the history of the sport. He is known for his high field goal accuracy (including the NBA record of 72.7% set in the 1972-73 season) and his famous 100 point game. He would finish his career, with a 54% field goal accuracy, which is better than his Free throw accuracy. Yes Chamberlain shot just 51.1% of his shots. Chamberlain is one of 4 players to have attempted at least 10,000 Free throw shots in their career. He would shoot 6057 of 11862 attempts from the line.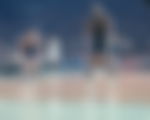 He was also responsible for a change in the ruling. Early in his career, his exceptional leap allowed him to dunk his free throws from the line without a run prior. This prompted the NBA and NCAA to ban this, thinking it would give him an unfair advantage.
Teams recognized his weakness and would look to intentionally foul him in the closing stages of games, to try and get back into it. It caused a funny scenario, with Chamberlain avoiding the opposition, who would be looking to foul him, knowing he may not score from the line and will regain possession.
Yet, he did convert 28 of his 32 attempts from the line in his 100 point game, a career bonus for a generally poor free throw shooters.
Andris Biedrins (50%)
Andris Biedrins was a drafted by the Warriors in 2004 following a successful two years in Latvia. As a centre, he was able to convert nearly 60% of his field goal attempts, and a reliable defender. However, the player was a 50% free throw shooter, converting just 383 of 766 attempts from the line.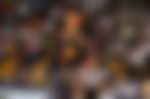 2006-09 were the years he was above his career average following a bad performance from the foul line in his first two seasons in the NBA. His average would taper down from 2009, when he was on the fringes of the Warriors squad thanks to injuries. In his time on the fringes, he just shot 20 out of 84 attempts from the line.
4. Chris Dudley (45.8%)
Dudley as a player played as a back up center for Portland, Cleveland, New Jersey, New York and Phoenix. Injuries had limited him in certain seasons and only 3 seasons he would start more than half the games he played.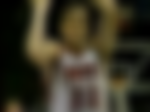 A reliable defender off the bench, he was not much of an offensive threat. But teams knew they could exploit his poor free throw shooting. He just converted 691 of 1508 attempts from the line. He would just average just under 4 points a game, with a 41% field goal accuracy as well, low for a center. But his performance on the line was more in the news, including a game where he missed 13 consecutive free throws in 1990, and 5 consecutive free throws in 1989 in a single trip to the foul line.
3. DeAndre Jordan (41.6%)
Jordan is a talented center, capable of lifting the Clippers' offence when needed. He has had quite a few 20-20 games, especially during key periods when forward Blake Griffin had been injured. Yet, he has consistently been a poor free throw shooter. He currently has a career average of 41.6%, shooting 813 out of 1954 attempts.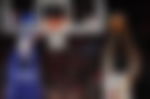 His free throw shooting was the alleged reason for his bust up with teammate Paul, which led to the Jordan saga controversy when he nearly signed for the Mavericks, before resigning with the Clippers. The hacking used in the games now is commonly known as the Hack-a-Jordan. In the 2015 playoff series against Houston, game 4 saw DeAndre be sent to the line for 34 Free throw attempts.
His poor free throw accuracy caused some funny banners from Maverick fans, saying "DeAndre your word is as good as your free throw accuracy" when the clippers visited the Mavericks during the regular 2015-16 season.
DeAndre would really do well if he could improve his accuracy to at least 50% or look at possibility of sitting out tight 4 quarters.
2. Ben Wallace (41.4%)
Ben Wallace was one of the greatest defensive players in the history of the sport. He is one of 2 players to have won the NBA Defensive Player of the Year a record 4 times. Even though he was listed at 6'7, he played as a centre for most his career. Despite being under sized for the big man role (Centres are normally in the excess of 6'10), he was one of the most prolific defenders and blockers, guarding the basket with ease, even against larger opponents. He is the only player to have more blocks than personal fouls, and more steals than turnovers. He was also an exceptional rebounder and was a key member for the Pistons 2004 Title win.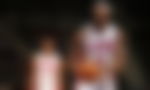 However, he was a very, very poor scorer and an even more terrible free throw shooter. He averaged just 5.7 points a game through his career, despite averaging 9.6 rebounds a game. From the foul line, he was able to convert just 41.4% of his shots, making him the worst foul line shooter amongst retired players.
His free throw percentage, made him the perfect target for going to the foul line during the 4 quarters, as it was a difficult choice for the coach to keep him out of tight games, owing to his excellent defensive abilities. Yet he would not be stopped and Detroit's title winning 2003-04 season, it would be his best year on the line, at nearly 49% as he led Detroit to the 2004 Title.
ADVERTISEMENT
Article continues below this ad
1. Andre Drummond (38.9%)
Among active players, Andre Drummond ranks among the worst free throw shooters in the NBA. The 22 year-old centre, while being a powerful centre in all rights shoots under 40% from the line throughout his career, till date he has made 434 out of 1117 attempts in the NBA.
ADVERTISEMENT
Article continues below this ad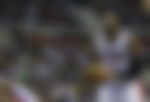 He is a very viable option for opposing teams to start fouling,     knowing the chances of hitting a basket are low. To avoid this, the Pistons have to either sit him out the entire 4 quarter to avoid the hacks and play their reserve center Aron Baynes, or Drummond ought to work to improve his Free throw shooting to move above 50% per game from now.