"There Are No Dynamic Changes"- Khabib Nurmagomedov's Father Still Struggling to Fight Coronavirus
Published 06/09/2020, 4:29 AM EDT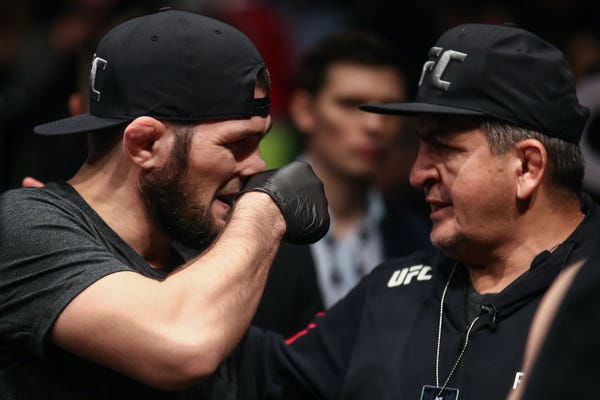 ---
---
Abdulmanap Nurmagomedov reportedly continues to battle the critical state he entered into after the coronavirus clasped its jaws around him. The man responsible for numerous champions; including his son, Khabib Nurmagomedov; has been battling ill-health for quite some time now.
ADVERTISEMENT
Article continues below this ad
The MMA coach and mentor had recovered quite efficiently from a heart surgery that he recently underwent. However, he later showed signs of pneumonia and rejected a treatment and coronavirus test earlier at his own behest. His family later moved him to a military hospital in Moscow.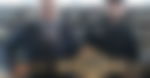 ADVERTISEMENT
Article continues below this ad
The doctors confirmed that he is battling the coronavirus, and he also went into a medically induced coma. Even though he later awoke, his medical condition is still not looking too good.
Ramazan Rabadanov, a close friend of the family, said that Abdulmanap is not showing any signs of improvement whatsoever. He said,
Speaking to TASS, Ramazan said, "There are no dynamics (changes). He's still in the same (serious) condition." [quotes by BloodyElbow.com]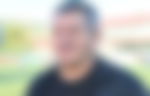 The Russian coach is currently on a life support system. Moreover, he is still unable to breathe without medical aid.
Khabib Nurmagomedov addresses his father's situation
As soon as his father's condition deteriorated to the current situation, The Eagle took to social media to acknowledge all the messages of supports and prayers that were coming in. He gave an update about his father's condition, which continues to be the same today.
ADVERTISEMENT
Article continues below this ad
Khabib said, "He's in the hospital now, he's in a very serious condition. He had heart complications stemming from the virus. This virus has very seriously affected his heart since he had a heart operation a year ago. He's had surgery again. He's in a difficult situation. Very difficult. We ask Allah to return him to us. Thank you very much to everyone who writes, who sends their support. May Allah help us all." (Translated by RT Sport).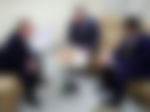 MMA professionals from all over the world, including Khabib's arch-rival, Conor McGregor, offered their prayers for a speedy recovery in Abdulmanap's path.
ADVERTISEMENT
Article continues below this ad
The elite trainer continues to fight the disease that is keeping him bed-ridden.
EssentiallySports wishes the trainer of champions and all those battling the coronavirus a championship victory over the illness.