"There Are Some Players I Do Not Want To Support" – Dominic Thiem
Published 04/28/2020, 2:14 PM EDT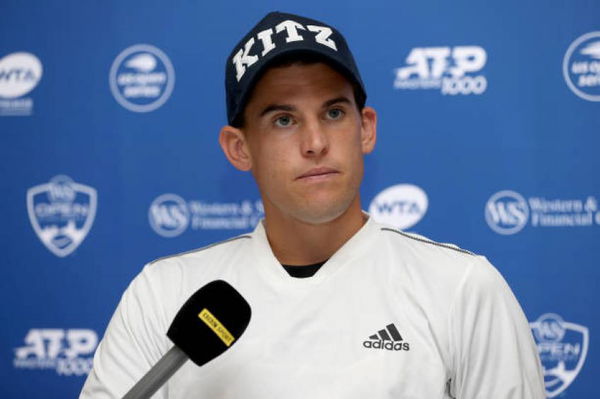 ---
---
Dominic Thiem recently made headlines when he revealed that he was not too keen on donating to ATP's ambitious player relief fund. The governing body is looking to help lower-ranked players who are suffering financially due to the stoppage of tennis. 
ADVERTISEMENT
Article continues below this ad
Thiem had created a controversy, with many supporters accusing him of living in an echo chamber. The problems of those suffering due to the crisis are huge and can't be shoved away like this. Many thought this might force Dominic Thiem to reconsider. 
However, the Austrian has reiterated his stand. In fact, he has also come up with some extended reasoning. You're sure to want to know this. 
ADVERTISEMENT
Article continues below this ad
Know More – Dominic Thiem Wants To Join Roger Federer In The "One Handed Backhand Boys"
What did Dominic Thiem say? 
Dominic Thiem revealed that there are a lot of players that he simply doesn't want to support. He is not really against the idea of helping the needy tennis players. However, he feels that the donors should have the discretion to opt who they choose to help. He does not like the idea of a general fund for all. 
"There are many things that bother me. I won't change my mind. There are some players I do not want to support."
However: "Some things that I said came across too harsh."
ADVERTISEMENT
Article continues below this ad
He further added that there were many other needy people other than those in sports who require help and donations.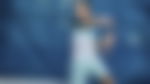 "It's a fact, not only in these current times: There are always people, organizations, and animals, who need support more than probably every single sportsperson."
ADVERTISEMENT
Article continues below this ad
His main point was that the rankings go up to 2000. There were many players who didn't even take up the sport professionally. He doesn't understand why he should be helping them. 
He reiterated that he was not against the idea, but only asked for the freedom to decide. Do you agree with the meritocratic argument of Dominic Thiem which says that only those who deserve should be helped?