"There is Active Dialogue With the Women's Side": Vasek Pospisil Defends New Players' Association
Published 08/30/2020, 11:18 AM EDT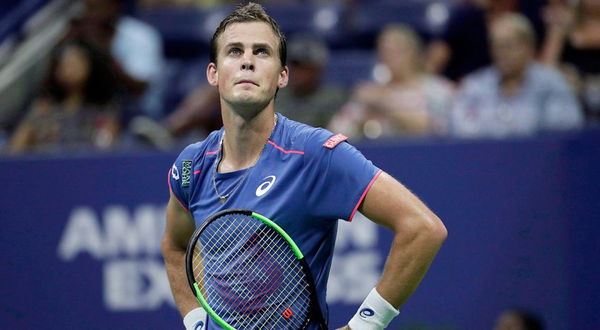 World Number 1, Novak Djokovic won the Western and Southern Open on Saturday. He and former 27 ranked, Vasek Pospisil announced they will start a new players' association called PTPA.
The Professional Tennis Players' Association, abbreviated as PTPA, sent a letter to the players, describing their agenda. The association aims "to solicit support from players to form an association with a mandate to promote, protect and represent the interests of its players … and protect the future of tennis."
ATP and WTA represent men's and women's professional tours respectively. Ironically Djokovic is the president of ATP's Player Council since 2016.
ADVERTISEMENT
Article continues below this ad
The letter says, "The goal of the PTPA is not to replace the ATP but to provide players with a self-governance structure that is independent from the ATP and is directly responsive to player-members' needs and concerns."
A nine trustee board will run the association. They would appoint two co-presidents for two years. The first leadership duo would be Djokovic and Pospisil.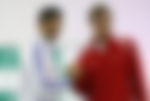 PTPA would look into "ATP and tournament rules and regulations, revenue sharing, disciplinary actions, pensions, travel, on-site food and amenities, insurance and medical care."
Recently, Pospisil cleared some doubts about PTPA regarding equality. See the thread below.
https://twitter.com/VasekPospisil/status/1300048697653432325?s=19
https://twitter.com/VasekPospisil/status/1300048698739765250?s=19
ADVERTISEMENT
Article continues below this ad
Players' Response
The biggest blow against PTPA came early today when Federer and Nadal stood against it.
"The world is living a difficult and complicated situation. I personally believe these are times to be calm and work all of us together in the same direction. It is time for unity, not for separation," Nadal tweeted. "These are moments where big things can be achieved as long as the world of tennis is united. We all, players, tournaments, and governing bodies have to work together. We have a bigger problem and separation and disunion are definitely not the solution."
ADVERTISEMENT
Article continues below this ad
Federer re-tweeted and added- "These are uncertain and challenging times, but I believe it's critical for us to stand united as players, and as a sport, to pave the best way forward."
Andy Murray, Kim Clijsters, and Danill Medvedev also refrained from joining PTPA.