"There is Something About Playing Valorant"- Dr Disrespect After Being Annoyed by Stream Snipers in Call of Duty Warzone
Published 03/29/2021, 12:17 PM EDT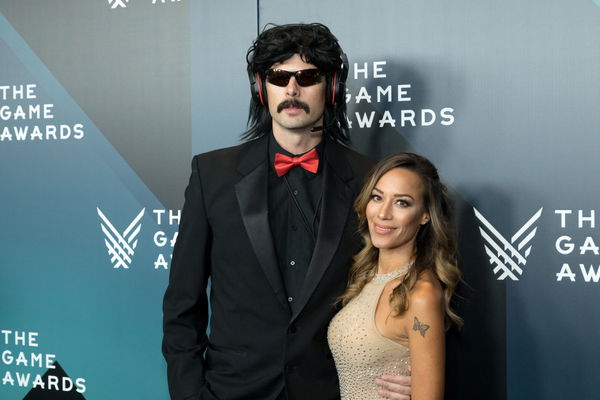 ---
---
All Dr Disrespect ever wants is a few good Call of Duty Warzone games with his partner, ZLaner. No matter how good the duo is at the game, they still need the practice to dominate Warzone tournaments. However, something or the other keeps interfering with their games.
ADVERTISEMENT
Article continues below this ad
Call of Duty Warzone has various problems in the game itself. All the broken guns, sound issues, the Gulag, and the servers constantly drive away people who want to take the game seriously. In addition to these, for celebrity streamers like Dr Disrespect, there is also the problem of stream snipers.
The AUG meta has taken over Verdansk, and players had already been annoying the 'Two Time' all day. Regardless, he was ready to go through it all until he got ambushed by stream snipers. He broke off to a long rant after the incident and compared Warzone to Valorant and explaining why the latter is much better.
ADVERTISEMENT
Article continues below this ad ALSO READ: WATCH: Dr Disrespect Rants During Call of Duty Warzone Tournament About Dead Silence and Stream Snipers
Dr Disrespect is amazed by how underdeveloped Warzone is
Stream snipers aren't usually a problem for Doc since his skills far outweigh those of his opponents. Even during the incident in question, he landed head and chest shots on both his stream snipers. Interestingly enough, they did not land, something Doc blamed the bad Warzone servers for.
ZLaner joined Dr Disrespect in calling out the stream snipers. He accused them of hunting the streamers down across the map, making their only goal as eliminating Z and Doc. Naturally, this ruins the game for both of them, trying to prepare for competitive events and tournaments. "See, that's why, you know, there's something about playing Valorant. The purity of those 128 tick servers that don't lie to you."
ADVERTISEMENT
Article continues below this ad
It would be the dream of any Warzone player, including the Two Time, to have servers like Valorant in the Battle Royale game. ZLaner thought it was impossible to have similar servers due to the massive size of Warzone lobbies having 150-200 people. However, the Call of Duty veteran feels there is something seriously wrong with the game if it doesn't have advanced servers in 2021.
ADVERTISEMENT
Article continues below this ad
Dr Disrespect also talked about how a properly functioning proximity chat is also missing from Call of Duty Warzone. All these problems combined is probably the reason why Doc is taking up more Valorant by the day. Ultimately, if Activision wants to stop bleeding loyal players, it needs to make some urgent changes to Warzone.