"There shouldn't be characters that do this kind of damage"- Shroud Not Happy With Valorant
Published 04/13/2020, 10:24 AM EDT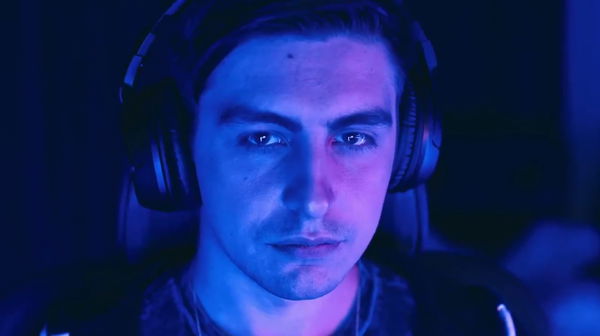 Valorant is definitely the new rage in the gaming community. Riot Games' closed-beta version of Valorant is getting more views than any other game right now. The access is available to only for certain streamers. While this has created a divide among the gaming society, there is a reason for this. Pro gamers will notice the tiniest of things which we might omit. 
ADVERTISEMENT
Article continues below this ad
I agree. 99% of those that disagree are playing the game at non pro level.

But us, Shroud, we know.

— Dr Disrespect (@drdisrespect) April 13, 2020
ADVERTISEMENT
Article continues below this ad
Recently Shroud tweeted that Raze is one of the few balanced characters in Valorant. DrDisrespect also chimed in with him. Raze received some backlash from the community asking to be removed from Valorant. It is definitely justified to keep access to a certain few so that they can point out the real issues to the developers. Valorant is still in its beta. Thus it is going to need a lot of tweaks, and there is no one better than Shroud to point out these flaws in the game. 
What Are The Thing To Look Out For In The Game
ADVERTISEMENT
Article continues below this ad
As we know it is still under development, a few days ago the developers faced off the streamers. Twitch was booming with views, and the developers defeated the streamers quite easily. The developers beat the team of popular streamers (Shroud, Skadoodle, Flom, Dizzy, Summit 1G) 13-3 and 13-2. This exposed a lot of flaws in the game, also clearing up the misconception that this game is easy for CS:GO players. In his stream, Shroud does mention that, "There shouldn't be characters that do this kind of damage", it is true, some characters seem unbalanced.
Which Characters Would Shroud Recommend On Valorant?
We have already seen Shroud stream a lot with Jett, but it looks like his current favourite is Raze. Shroud is quite satisfied with Valorant. She is a most definitely one of the balanced characters. Despite her abilities, it seems Riot Games developers have done a brilliant job with this character. Her arsenal might be full of offensive skills, but this one can certainly endure a lot. As a demolition specialist, Raze takes the fight to the opponents. He said, "the game's characters should be more about utilization than damage."
ADVERTISEMENT
Article continues below this ad
Her abilities classified into four sections show us how we can use them properly. With the Paint Shells dealing damage to everyone, you might want to shoot/throw this away from your team. Blast Pack and Boom Bot deal substantial damage as well, but her ultimate ability does the real trick. Showstopper is a rocket launcher that does huge area damage and leaves the enemy shell-shocked.