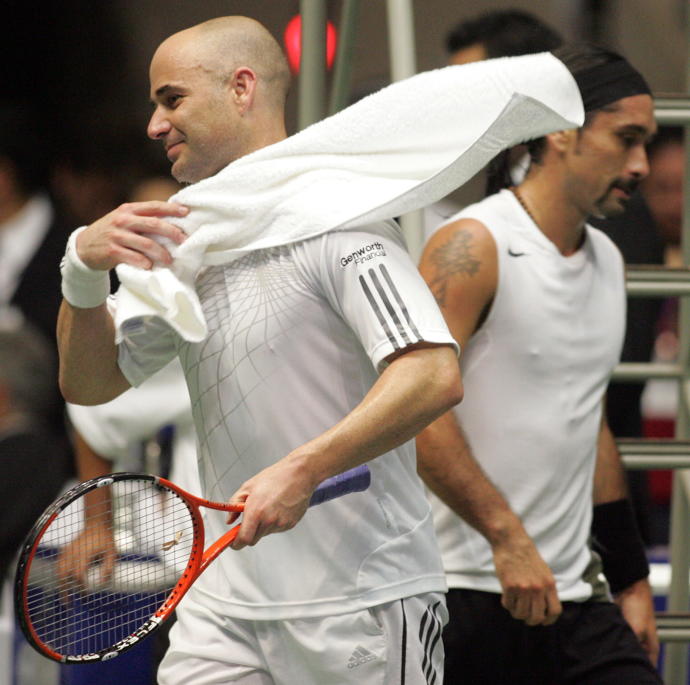 Andre Agassi and Marcelo Rios had a budding rivalry on the ATP Tour. Both are former World No. 1 players in the world. Rios gave an explosive statement during an interview regarding Agassi and the anti-doping tests in tennis back then.
Rios is a former World No. 1 player who won many titles on Tour. However, he never won a Grand Slam title, making him the only man in men's professional tennis to hold the No 1 spot but never winning a Major.
Andre Agassi and Rios played three times in their careers, and it was Rios who led the head to head with 2 victories over the American.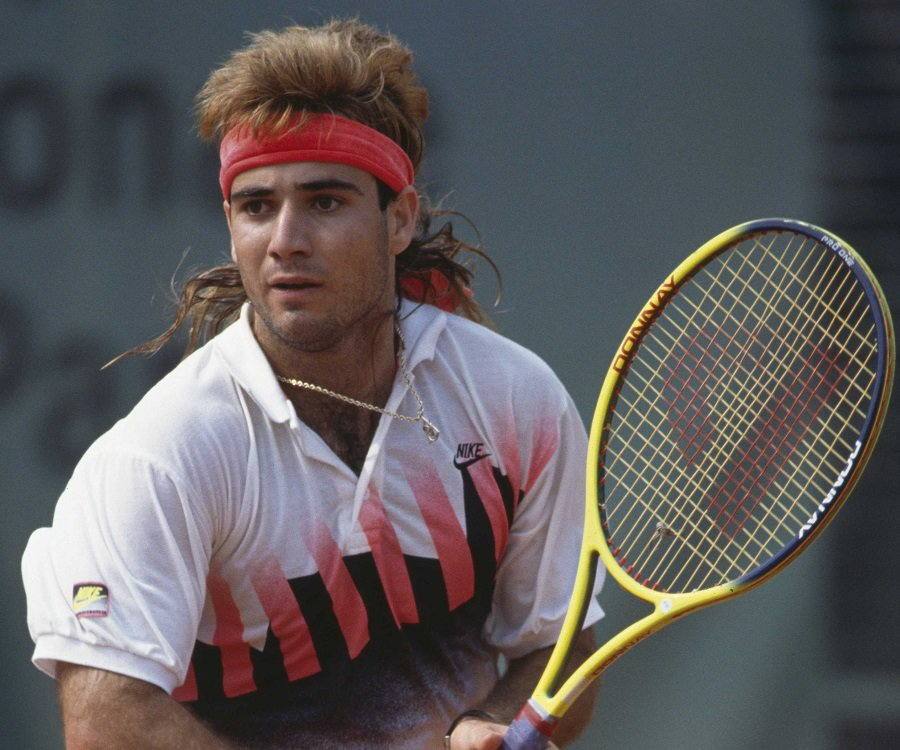 The year 1998 was Marcelo's most successful in his career. He won the Grand Slam Cup in 1998, beating none other than Agassi in the final. The Grand Slam Cup featured the best performing players in that year's Grand Slams. He also defeated Andre Agassi in the finals of the Miami Open that same year.
Andre Agassi and his failed drug test
Agassi is one of the biggest names in the history of the sport. In a highly successful career, Agassi won a total of 8 Grand Slam titles and was the World No. 1 for 101 weeks through his career.
He also features among the exclusive company of players who have achieved the Career Grand Slam. Agassi was the fifth man to do so in tennis history.
Today all the anti-doping procedures fall under the International Tennis Federation (ITF), however, back then it was under the authority of the ATP and WTA. In an interview he gave to a Chilean publication recently, Rios hit out at the ATP and alleged that they covered up and protected Andre Agassi.
"They caught him four times and the ATP covered him because he was Agassi and the tennis was going to shit. I found the biggest shit that exists at the ATP."
"When I competed, they analysed only urine samples. Now it's also with blood samples, so trying to hide something is very difficult and nowadays you get caught whatever you want to do."
In his autobiography, Open, Agassi did indeed own up to using crystal meth in 1997 when he had failed a drug test. At the time he got off without any punishment by saying he had consumed the illegal substance without unintentionally.