"They Don't Know How Violent American People Are" – Donald Trump Praises Dana White During An Address
Published 09/14/2020, 8:49 AM EDT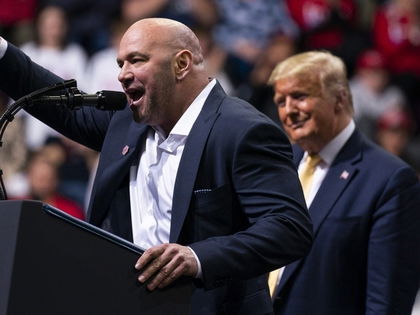 ---
---
Dana White and Donald Trump go way back. In fact, Dana has always held Trump in high regard, and understandably so.
ADVERTISEMENT
Article continues below this ad
During the formative years of the UFC, it was considered a blood sport. Everyone shunned the promoters, Fertitta brothers and Dana White. Moreover, state athletic commissions did not support the sport. Venues around the United States declined to host their first event. 
However, Donald Trump was one of the very few people who saw the potential in the UFC early on. He allowed the promotion to host their first-ever UFC 30 event at Trump Taj Mahal.
ADVERTISEMENT
Article continues below this ad
In fact, Trump allowed the UFC to host many more events on his estate. The support from Trump in the early years played a vital role in what the UFC is today.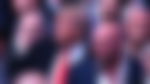 Therefore, ever since he decided to run for Presidency in the 2016 elections, White has been vehemently supportive of him.  In July 2016, at the Republican National Convention, Dana addressed the crowd. He said, "Donald Championed the UFC before it was popular before it grew into a successful business and I will always be grateful, so grateful to him for standing with us in those early days"
Donald Trump showers Dana White with Praise
At a recent reception held for The President of the United States by Keystone corp, Dana White was a special guest.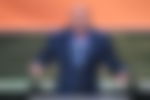 Trump mentioned Dana White and lauded praise on the UFC head honcho. Trump said –
"A friend of mine for a long time, you know, years ago, he was looking for a place. Can I tell this story really quickly? Do you mind? He was looking for a place and they said well, that sport is too violent it's never going to make it. They just don't know how violent the American people are, do they?
"They never quite figured that out. They said it'll never make it. There is no one like this guy I'm telling you. I always say it's a great sport. Without him, I don't know what they'd do. He could do anything. He is so smart, so tough, so cunning. He has been a friend of mine for a long time, I've been a friend of his. I gave him a place a long time ago.
ADVERTISEMENT
Article continues below this ad
"All I know is just like we have outside we had lines, I said what the hell is going on here? This place is packed! Right? We were packed, we had thousands of people that could not get in. I was so nice I said let's do this again Dana, please. We did it again and again and again, and it became the UFC. He sold and has a big chunk of it but he got 4 billion Dollars when he sold it. That's not too bad. That's not too bad Dana. But he really is, he's an incredible guy."
ADVERTISEMENT
Article continues below this ad