"They Don't Support Novak": Novak Djokovic's Father Yet Again Takes a Dig at Roger Federer and Rafael Nadal
Published 03/19/2021, 8:28 AM EDT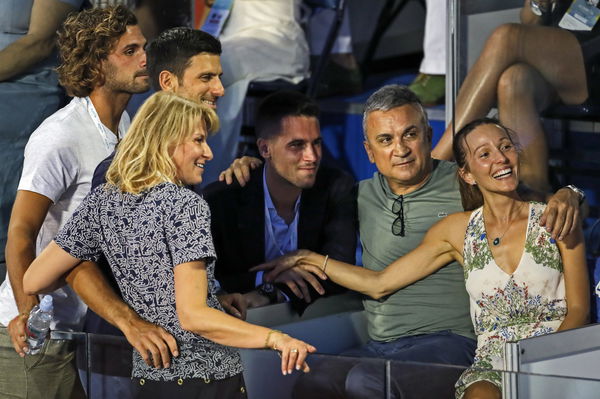 World No. 1 Novak Djokovic began the season on a high note. He lifted his ninth Australian Open title in Melbourne, making him the most successful player of the tournament. Earlier this month, he surpassed Roger Federer's record by holding the number one rankings for over 310 weeks.
Recently, Novak Djokovic's father Srdjan Djokovic spoke about the criticism his son receives and indicated that the negativity doesn't bother him. According to him, the World No. 1 player looks at tennis from a broader perspective. He claimed Novak is fighting for equality for the rest of the players who are not privileged.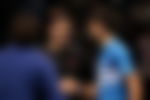 Novak Djokovic remains unfazed by criticism
ADVERTISEMENT
Article continues below this ad
While speaking to Sputnik News, the 60-year-old stated, "It doesn't bother him at all. That Serbian stubbornness is well-known, and it seems to me that the more he invents some things that have nothing to do with the truth and the brain, the better and better he plays. He wants to show that tennis is not just a tennis game, but that tennis is life. That life is for those few thousand fantastic young players he is fighting for." 
(Quotes have been translated with Google Translate)
Srdjan took a dig at his arch-rivals, Roger Federer and Rafael Nadal. He went on to say that they do not support Novak in matters that are good for the underprivileged players.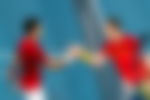 The senior Djokovic added, "It's much harder because it doesn't have the support of Federer and Nadal, which is really an amazing fact to me … as if they haven't already taken enough money, so they need a few more millions, a few billion … I don't know what it's about, but yes they don't support Novak for something that is generally good for those people who can barely make ends meet, it's a really amazing enigma for me."
Over the years, Novak has created an identity for himself even when the men's game was being dominated by Federer and Nadal. As of today, he enjoys a better head-to-head record against the two legends of the game. 
ADVERTISEMENT
Article continues below this ad
ADVERTISEMENT
Article continues below this ad
By winning the Australian Open this season, Djokovic increased his Grand Slam tally to 18 titles. He is two shy of the record held by the Swiss athlete and the Spanish player who are tied at 20 Majors each.