"They Suck"- Tfue Trolls Fortnite Pros After Beating Them With No Practice
Published 02/15/2021, 11:57 AM EST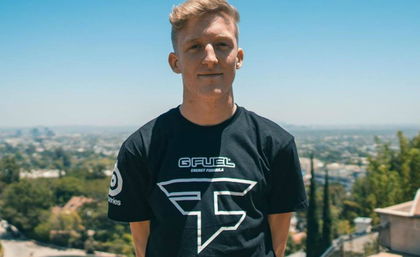 ---
---
Turner "Tfue" Tenney recently crossed 10 million followers on Twitch to become the second most followed streamer on the platform. He currently plays a variety of games like Call of Duty Warzone and Minecraft, but back in the day, Tfue rose to prominence by playing Fortnite.
ADVERTISEMENT
Article continues below this ad
Content creation and competing professionally are two diverse fields in gaming, and only a few people have excelled in them simultaneously. Alongside Shroud, Tfue is one of the most celebrated names on this list. He not only won several titles while playing for FaZe clan, but gained a large audience that still supports him at every step.
Tfue, Aaron Jones, and griffinmat dominate Fortnite pros
ADVERTISEMENT
Article continues below this ad
Tfue quit playing Fortnite in early 2020. Since his departure, the game has only become sweatier, and the competitive scene has also become highly active. Hence, competing in Fortnite is now tougher than ever.
Naturally, fans did not have high expectations from Tfue when he competed with the likes of Clix, SypherPK, and many other consistent Fortnite players in the latest edition of Twitch Rivals Streamer Bowl. However, the veteran proved everyone wrong by performing exceptionally well in the tournament.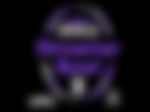 Tfue joined forces with NFL star Aaron Jones and fellow creator, griffinmat, for Twitch Rivals Streamer Bowl 2. Unexpectedly, the trio showcased great chemistry, and handled every intense situation with ease.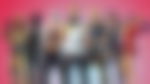 Here are some of the best highlights from Twitch Rivals Streamer Bowl 2, uploaded on Tfue's YouTube channel.
Tfue takes a sly dig at professional players
Owing to their consistent performances, Tfue, Aaron Jones and griffinmat placed third in Twitch Rivals Streamer Showdown and donated $100,000 to charity. True to his nature, Tfue celebrated it in style, and even trolled several Fortnite pros that competed alongside him.
ADVERTISEMENT
Article continues below this ad
"A 100k baby let's go! Look at all these sweaty Fortnite kids that play the game every day. They suck!" screamed Tfue with joy.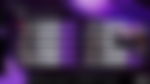 It is self-evident that Tfue is still great at Fortnite. Even after months of quitting, many people still associate him with the game. As for now, fans can sit back and wait for another tournament where Tfue will return and exhibit his impeccable Fortnite skills.
ADVERTISEMENT
Article continues below this ad