"They Will Schedule Their Life Around Yours"- Ninja on How He Deals With the Pressures of Streaming
Published 03/25/2021, 1:34 PM EDT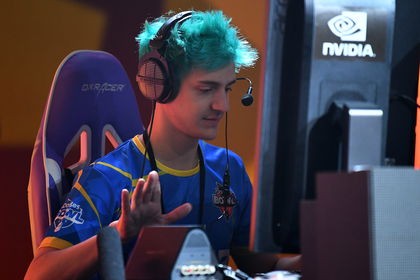 ---
---
The most-followed Twitch streamer, Tyler "Ninja" Blevins, has started a new segment on his streams to answer fan questions. He recently posted the first episode on his YouTube channel where he opened up a bit more about his life. Tyler touched on various personal topics; however, the most interesting was when he talked about how he keeps his mental health intact.
ADVERTISEMENT
Article continues below this ad
Ninja's fan, Leah asked, "How do you take time for your own mental health so as to practice self-care while being a full-time streamer?" In reply to her question, Ninja talked about a few important things every streamer should keep in mind.
Tyler said that the biggest advantage of being a streamer is he gets to pick his hours. Naturally, this automatically takes a lot of pressure off streamers as they don't have to follow a rigid schedule. However, he also warned upcoming streamers always to be upfront with their fans.
ADVERTISEMENT
Article continues below this ad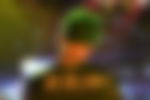 Ninja advised upcoming streamers that they should always let fans know if they aren't feeling like streaming instead of apologizing later.
"I'm so sorry. I had to go to the hospital and take time off. I'm sorry. It's like, why the f*** are we Sorry? Why are we apologizing for missing a day or two of streaming?"
Ninja advises consistent streamers to take time off for themselves
Replying to the same question, Ninja talked about how much better it is being a YouTuber as compared to a streamer. Instead of having to show up in front of the camera every day, YouTubers can record a set of videos in one or two days and take some time off.
Naturally, spending 6-10 hours streaming live every day is going to drain people mentally. Ninja encourages streamers to communicate with their audience. He feels that after a long week of streaming, streamers can let their fans know that they are taking the weekend off.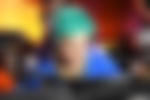 According to Tyler, consistent streamers do not have to worry about bleeding audiences. Their months and years of grind have already helped them build a loyal fanbase.
ADVERTISEMENT
Article continues below this ad
"Because guess what, people plan for your streams, if you're a great streamer, and if you're consistent, people will literally make time for your stream, they will schedule their life around yours so like, it kind of is important to let people know what's going on."
Clearly, Ninja doesn't want streamers to end up being exhausted and quit because the activity feels like a burden. Therefore, he recommends breaks and communication with fans as the mantra to having a relaxed and successful streaming career. If this is the advice Tyler has followed to gain over 16 million followers, surely others can at least touch a fraction of that number.
ADVERTISEMENT
Article continues below this ad
ALSO READ: Ninja vs. Shroud: Who Got the Shorter End of the Twitch Comeback Stick?