"They're Losing Money Every Week": Serena Williams' Coach Gives Honest Opinion on the Situation of Tennis
Published 02/21/2021, 8:30 AM EST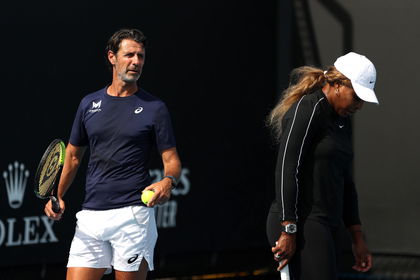 ---
---
It is now close to being a full year of COVID-19 wreaking havoc across the world. There have been many casualties, and the sports world has suffered just like many other industries. The financial implications of the pandemic have been huge on tennis, with players and tournaments suffering alike. The current irregularities in the sport have caught the eye of Serena Williams' coach Patrick Mouratoglou, and he has called for a sustainable change going forward.
ADVERTISEMENT
Article continues below this ad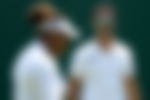 Mouratoglou explained a domino effect in place in the tennis world. Many tournaments are either getting canceled or are suffering financially because of the absence of fans.
ADVERTISEMENT
Article continues below this ad
"The situation is extremely worrying because tournaments are suffering. A lot of tournaments can't be held because of that. A tournament works with 30 percent tickets, 30 percent sponsorship, and 30 percent TV rights. "(If) you lose 30 percent of your income, you have to reduce the prize money, then the tournament just survives and (most) players don't."
Thus, most of the tournaments reduce the prize money, but this, in turn, causes problems for lower-ranked players as they struggle to sustain their careers in an already expensive world because of the pandemic.
"If you take away taxes and tickets for the coach, the salary of the coach, food every day, with the prize money being divided by two sometimes, they're losing money every week. This cannot last for a long time," Mouratoglou said for the players.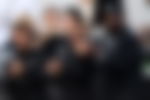 Serena Williams' coach Patrick Mouratoglou praises Australian Open 2021 organizers
Looking at the tough times, Mouratoglou praised the scheduling of tournaments in Australia. There were six tournaments that were played in Melbourne before the Australian Open. This reduced the risk of infection, and players didn't have to travel anywhere to play all these events.
ADVERTISEMENT
Article continues below this ad
"I think that was extremely smart. First, you don't have the players travel, so they save a lot of money (and) you have a safe place where you're sure you can play. The problem is you send players here and there, you're not sure they'll be able to play. They spend a lot of money on tickets, on hotels.
"It's important to have the tour keep going, but at the same time it's important to find solutions to protect the players that are in such a very difficult situation to play most of the weeks. Everything has to be rethought."
COVID-19, for now, is not going anywhere. Thus, players are also worried about various quarantine protocols in different countries. Like Mouratoglou said, a serious rethink is needed. There are many vulnerable players and tournaments that need to be taken care of. Without that, the plight of the lower ranked players could have far-reaching consequences resulting n tennis suffering in the coming years too.
ADVERTISEMENT
Article continues below this ad