"Things Will Start to Make Sense"- Fortnite Executive Excited for DC and Batman Collaboration
Published 03/09/2021, 8:25 AM CST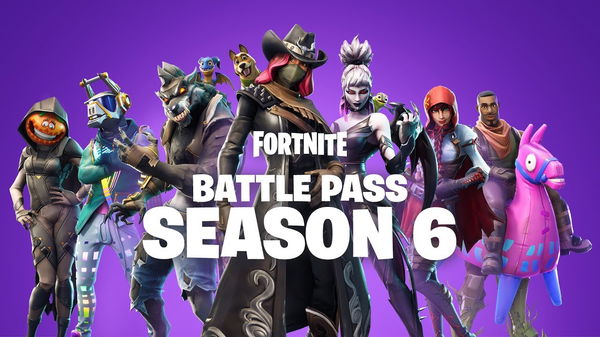 ---
---
With only a week left in Fortnite Chapter 2, Season 5, fans have already begun to predict what the new season may entail. So far we know that the Zero Point is destabilizing and this explosion may cause physical changes to the map.
ADVERTISEMENT
Article continues below this ad
In his latest upload, YouTuber Ali-A revealed information regarding the future of the game. In the video, he talks about Donald Mustard's tweet regarding a tie-up between DC and Epic to advance the Fortnite storyline.
ADVERTISEMENT
Article continues below this ad
Throughout season 5 Agent Jonesy has used the power of the Zero Point to travel across the multiverse. He has assembled a team of bounty hunters such as Master Chief, Kratos, and the Mandalorian. Their mission is to ensure that players don't break out of the loop that is Fortnite. Overuse of the Zero Point has degraded it to a point where it is now unstable and dangerous.
Fortnite Season 6: DC X Epic?
Epic's Chief Creative Officer Donal Mustard took to Twitter, revealing that his childhood dream of working on a Batman comic had come true. With this, he has reiterated the DC and Fortnite collaboration for Chapter 2 Season 6.
The picture in the tweet is the cover of a new Fortnite and Batman: Zero Point comic series that will be releasing through season 6. The comics will cross over characters from the Batman series and some beloved Fortnite characters and will take place in the current DC universe.
The concept of this comic is similar to the 'Fortnite x Marvel: Nexus War – Thor' series. Thus, events in the series will have visible effects on the pixilated world. Furthermore, each comic book comes with a code that you can redeem for in-game Fortnite content, including skins.
Comic books have been part of my life since… forever. A driving force of inspiration for all things I've created. Never did I imagine having a chance to work on a Batman book – let alone write and draw on one. So grateful to Fortnite, Epic, and DC for this dream come true! pic.twitter.com/LLCwmUmrK2

— Donald Mustard (@DonaldMustard) March 7, 2021
ADVERTISEMENT
Article continues below this ad
Mustard further explained, "This story, in particular, needed to be told through the lens of the character, which is why a comic book or something like that really made the most sense for it. And it also allowed us to reveal a lot of really, really cool Fortnite mythology in a way that's just, again, better told through the lens of the character and how they're experiencing it.
"A lot of things will start to make a lot of sense to people as they're paying attention to what's been going on in Fortnite."
Are you excited for a second crossover since we have already seen Batman and his rivals in-game? Let us know down in the comments how you think Batman will play a role in Season 6.
ADVERTISEMENT
Article continues below this ad